As real-time takes off, everyone in digital media is figuring out how to adapt to quick changes.
Throughout the week on Digiday, stories touched on how and where brands, agencies, and publishers are adjusting — or need to adjust — to a changing media landscape. Everyone wants to get ahead, but few are able to leave their comfort zone of the way things were. Some might never make the leap.
Several days ago, Digiday's Jack Marshall questioned whether agencies need to evaluate and alter their own promotional practices in, "Do Agencies Have a Branding Problem?" Brent Pulford, a creative director at Right Brain, thinks it might not even be possible for agencies to differentiate because what moves quickly in the agency world is talent, not tech.
What is being acknowledged is more a familiarity and working knowledge of that multitude of media than a distinct or fundamentally superior skill in squeezing results from that media. In other words, like landscapers, they all cut lawns, trim hedges and shrubbery and build flower beds, among many other things I'm certain, but what distinguishes each is how well they do it. In the end the distinguishing feature of any agency is the effectiveness of the work each does for its clients. And that can usually be attributed to individuals within the agency rather than the agency itself. The news that typically rocks the agency world is when certain personnel either leave or are added. The agency merely provides a home for the real stars of the show.
For others, adopting a new approach is absolutely necessary. In "Brands Need a Wake-Up Call on Google Plus," Greg Boser, president of BlueGlass Interactive, delineates the reasons in which Google will become an authority differentiator in search with its social platform. While this may be true, Scott Krauss, an account director at LiveIntent, doesn't think this knowledge will help a brand change tactics any more quickly.
All really good points….but easier said than done. Executives want to see work being done on the two more prominent platforms (Twitter & Facebook) and resource strapped brands/marketers are struggling with adding yet another social platform to the mix. Especially given Pinterest's rise to prominence, it's really hard to manage all of these and the perception is no one is on G+.
Brands aren't the only ones under fire for not acclimating to the climate just yet. In Alex Kantrowitz's, "The Banner Industrial Complex Under Threat," publishers are coming to grips with ways in which banners will be eliminated entirely. But, even advertisers are seeing diminished results from being overly reliant on antiquated banner ads, as stated by Rob Leathern, the CEO of Optimal.
We saw that advertiser performance dipped dramatically per unit when there were more than 3 IAB size ad units on the page. So it's actually applicable to the advertiser case too but not covered as much in this article.
Finally, there's how publishers approach programmatic ad buying, which certainly has all the momentum now. In "ESPN Rethinks Aversion to Third-Party Sales," Josh Sternberg looked at how ESPN, once a vocal proponent of keep all ad sales in house, is dipping its toes into the world of machine-based ad sales. John Ramey, CEO of iSocket, believes this is a sign that the world is no longer so black and white. "Makes sense given the world is evolving such that programmatic and direct sales are no longer mutually exclusive," he commented.
And that's probably the key to adaption, figuring out ways to adjust to the new while keeping what got you to where you are.
Image via Shutterstock
https://digiday.com/?p=33858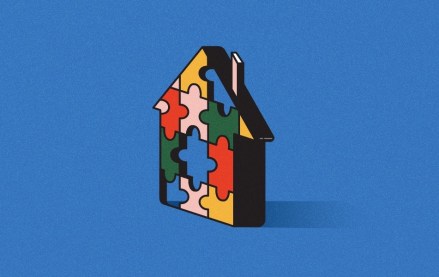 September 22, 2023 • 4 min read
Apartment Therapy's president Riva Syrop took the stage at the Digiday Publishing Summit to discuss the convergence of commerce and sponsorship revenue within its Small/Cool event.
September 22, 2023 • 4 min read
Media execs took stage at the Digiday Publishing Summit to discuss the growing importance of ROI in ad campaigns this year.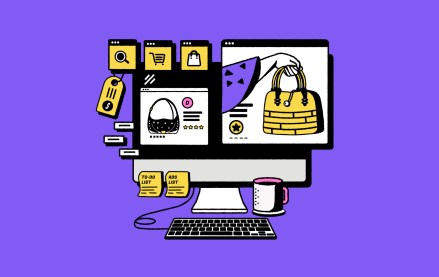 September 22, 2023 • 4 min read
CEO Satya Nadella said AI assistants will be as ubiquitous as PCs and will help users navigate across apps, operating systems and devices.