Ad network-cum-DSP Rocket Fuel is the latest profitless ad tech company to plan an IPO, but it remains unclear if there's significant demand for ad tech stocks among public investors.
The problem is that public investors have very little information available to them, analysts and bankers say. Most investors don't fully grasp the intricacies of the market, and they don't even have basic financial information with which to compare the performance of the companies in it. In other words, investing in ad tech is often a shot in the dark. The story told in public filings is a familiar one: Company X is an important company in the fast-growing market for Y, which is forecast to continue growing fast. Fair enough, but what's missing is a particularly compelling picture of the here and now.
Rocket Fuel is a good example. The company's revenues are growing fast, but so are its losses. According to its IPO filing, it generated $92 million in revenues in the first six months of the year but saw a $12 million net loss. In the previous six months, it lost $2.4 million on nearly $40 million in revenue. Yes, the company is expanding fast in terms of the number of staffers it employs and perhaps market share, but there's no sign it'll show profitability in the near future. On paper, it's headed in the wrong direction.
"Literally, investors will want to see a projection model that shows them when the company can become profitable,"  Sundeep Chanana, a digital media specialist with investment bank Waller Capital told Digiday.  He maintained that many of the ad tech companies currently going public don't "deserve" to be doing so. The trend is evidence of pressure from venture capitalists to see some sort of liquidity from investments they've now been sitting on for years, he said. In that respect, going public is essentially a last resort. That's unlikely to impress public investors much either.
Speaking about the ad tech market more broadly, Treehouse Capital founder Rob Majteles said his firm is actually betting against some public ad tech companies. Undifferentiated and "wildly unprofitable" ad tech will disappoint investors, he said.
"VCs got this memo a long time ago. Public investors are slower to get this. I don't know why, they just are.  I've shared these views publicly for a while and have also disclosed various short positions I've maintained in stocks like these over time, either directly or through the hedge funds in my portfolio. I continue to look for these opportunities," he said.
Early entrants to the public markets could also suffer from a lack of comparison. Most of their rivals remain closely held.
"Rocket Fuel's growth numbers are good, but there's a lot that's unknown from a public market investor perspective," said Brian Wieser, senior research analyst at Pivotal Research Group, adding, "Generally speaking, investors are oblivious of the competitive landscape a company like Rocket Fuel operates in, and there's not enough data available to them. Without that, it's basically just conjecture."
Rocket Fuel's story isn't unique. The majority of ad tech firms that have gone public in the past year have never actually made a profit, such as Yume, Tremor Video and search-focused ad management platform Marin Software. That's not necessarily a bad thing if those companies are legitimately market leaders — their bet is that buying scale and mindshare in the near-term could pay off down the road.
But to Wieser's point, there's no real way to gauge the size of the market when the majority of players in it keep their financial performance so close to their chests. More important, companies like Rocket Fuel don't seem sure how far down that road profitability might be achieved.
Video ad firms Yume and Tremor were both greeted with a rocky reception when they went public earlier this year, for example. The former had to discount its IPO earlier this month to $9 from the $14 it had hoped to sell for, and its stock has dipped further since. The latter priced its IPO at $10 and is currently trading at around $6. Even Marin Software, which enjoyed early gains after its IPO in March, has seen its share price dip considerably after weak earnings reports this month.
But ultimately, the demand for shares like Rocket Fuel's will of course depend on how its IPO is priced, an important point that's yet to be finalized. The company's S-1 filing says it hopes to raise a total of $100 million, with Credit Suisse and Citigroup as lead bookrunners.
"There's a market for anything at a certain price," Wieser concluded. "The question here is going to be what price."
https://digiday.com/?p=47101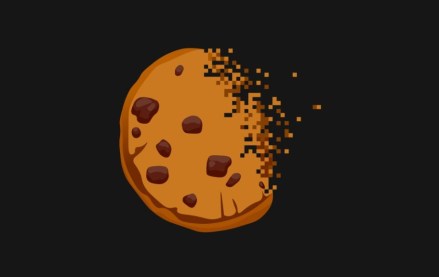 September 25, 2023 • 1 min read
During the Digiday Publishing Summit, execs from companies including Condé Nast, Dotdash Meredith and Thomson Reuters assessed the industry's readiness.
September 25, 2023 • 5 min read
Publishing executives shared their honest and unfettered opinions on the rise of generative artificial intelligence technology and its impact on traffic, IP protections, content production and jobs at the Digiday Publishing Summit last week.
September 25, 2023 • 5 min read
Here is A sampling of other AI-related news from last week.