'We're very actively looking': Dotdash's Neil Vogel on digital media M&A
October 1, 2019 • 4 min read
•
•
This is a buyer's market in digital media — and Dotdash is establishing itself as an acquirer.
On Tuesday, Dotdash announced its fourth acquisition of 2019, buying Liquor.com for an undisclosed price. The purchase, along with former Clique title My Domaine, will allow Dotdash to offer beverage and spirits advertisers "the biggest cocktails and spirits place on the internet,"
Dotdash CEO Neil Vogel spoke about the Dotdash's growing brand portfolio and the broader M&A picture for media. The conversation has been edited and condensed.
How quickly are you going to be able to fold this new site into what you're doing?
It usually takes us three months or less to transition onto our tech stack. We take that three months and do deep dives on their content. We bring the editorial teams in and we understand what they want to do, what they'd do if they had unlimited resources. We spend three months hashing out content, then we get them on our platform. We are initially most concerns with the tech, the product and the content, then we will figure out the revenue. To bring it to advertisers in the best way, we need it on our platform. We have three months to meet the advertisers, say hello, let existing the deals run out, and then we get going. In every instance of the four things we bought, we actually believe they're a fraction of the things we could be if the library gets to the right size. Byrdie's twice the size it was when we bought it.
Outside of ads, what's the opportunity you see with Liquor.com?  
With Liquor, there's virtually no commerce business right now. We think there's a very big opportunity there; Byrdie has an events opportunity. If we can build the audiences, then we can figure out what to do. We come from a place of understanding media, but we have a fairly large commerce and transactional business now. We really like Byrdie and My Domaine and Liquor as a platform to sell things.
It seems like most of what people are buying, though, is focused on advertising. Would you look to buy something designed purely to power revenue diversification? 
I'm not sure there's anybody out there that we'd buy just for that purpose. If we found a compelling events platform, we'd definitely look at it. We've looked at commerce platforms that were interesting but weren't right for us. We are really most concerned with building vibrant, loyal audiences and building brands, and the money will follow. When the money comes first, you have to do a lot of weird things, like buy a lot of traffic or grow unnaturally to fulfill things you've sold. We've never felt comfortable doing that. We've seen the outcome when you do that.
So are you still in the market? 
Oh yeah. We're very, very actively looking. We're super-disciplined in what we like. We like service journalism, we like evergreen content. It's going to be health and wellness, finance, home, food, travel. Those are areas we're really focused on.
I think a lot of people went into the year expecting an avalanche of M&A activity. It's been a bit more muted. Why do you think that is? 
I can only speak for us. I don't like so much talking about the bigger, more traditional media businesses. The name everyone talks about, it probably makes sense for them to get together. you can run a few of them on the same platform, and you maybe have a different outcome.
Why do you think there haven't been bigger, non-media businesses acquired by media companies this year? 
I just can't think of a commerce platform or events platform [that's out there]. They may exist: Do you want to buy a music festival? I'm sure those exist. There isn't really anything that fits. You can figure out capabilities or learn them. If we want to do events, you can hire those people. But the thing that's really hard, and it's hard for us, brands are really really hard. Some of our brands are 20, 30 million Comscore uniques a month. And they're not nearly as well-known as brands that are a third their size. It's not an accident that the things we're buying are branded.
https://digiday.com/?p=347817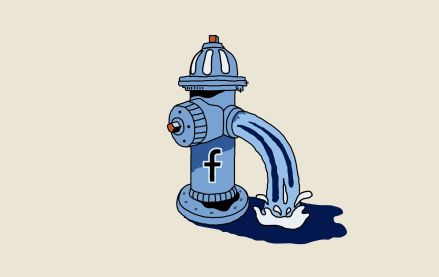 October 4, 2023 • 5 min read
•
•
Publishers are still feeling the effects of a change Facebook made in May that caused a steep decline in referral traffic. Nearly four months later, publishers aren't sure when — or if — that traffic will come back.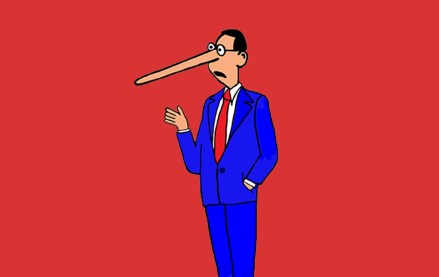 October 3, 2023 • 7 min read
•
•
A new definition for MFAs is available but the vague nature of the guidelines is leading to a lack of standards that might prevent adoption.
October 2, 2023 • 1 min read
•
•
The publishers who attended DPS were focused on the potential upsides of applying the technology to their operations while guarding against the downsides.