A year in: How agencies have adapted to a world without Google's DoubleClick ID
August 16, 2019 • 5 min read
•
•
Adapting to Google's removal of DoubleClick IDs, which advertisers relied on for cross-device attribution strategies, hasn't been easy for media agencies. Google's proposed privacy-safe attribution product replacement — Ads Data Hub — remains in beta and still has teething issues. But a year on, agencies have started to either make ADH work for them or have sought alternatives, according to ad executives.
GroupM is still working to implement ADH and is in continuous discussion with Google's product team on what it needs from ADH. It's a work in progress, according to Richard Lloyd, chief data officer at GroupM. "We haven't cracked all the challenges transitioning from a world of unencumbered access to log-file data to a moderated Ads Data Hub. But we are making progress," said Lloyd.
Google hasn't released official figures as to how many ad campaigns are now being measured via ADH, but advertising sources have put it at approximately 4,000 across all major customer verticals. The tech giant removed DoubleClick IDs in Europe last August citing its data-privacy obligations to its consumers now required under the General Data Protection Regulation.
"We are grateful to our agency partners who have collaborated with us over the past year to design and build critical agency support features into Ads Data Hub," said a Google spokesperson. "We are looking forward to a continued partnership in this area."
Regardless, the removal of the product has forced marketers to change their behaviors, and agencies have had to work hard to rethink attribution modeling strategies. "The days of one singing and dancing attribution model based on a single product [Google DoubleClick IDs] are over," added Lloyd.
The biggest strategic challenge agencies faced when Google removed DoubleClick IDs, which were synchronized to IDs across publishers outside of the Google ecosystem, was their ability to view the entire media plan. ADH is designed to operate within Google's own walled garden, so it doesn't provide that full view of the media plan. Other platforms like Facebook and Amazon are also developing clean room-type offers, but these are useful only for monitoring within those separate ecosystems.
The fact Google no longer shares its user-level data outside of ADH has pushed some marketers to go all-in on the Google stack, while others have been more compelled to consider alternative, more open partners, according to a senior executive at a major media agency. "It's the marketer's call to make depending on how deep into bed they're comfortable being with Google," added the same executive.
Several large brand advertisers including telcos O2, Vodafone and BT have moved away from using Google for attribution, in order to measure across a wider ecosystem, according to Nick King, founder of consultancy Canton Marketing Solutions. Likewise, so has British Gas. "Ads Data Hub is not a complete attribution product and does not replace the functionality lost when Google removed IDs from their feed," said Canton."It does have its uses for analyzing Google activity. However, if a brand wants to measure the whole ecosystem, we often have to recommend other technologies to Google."
But it isn't just Google's removal of DoubleClick IDs that has caused a rethink of how agencies plan and buy media. Over the last few years, tech platforms including Google and Facebook have gradually reduced how much third-party ad tech they will allow within their own ecosystems. That, plus preparation for the stricter rules of the General Data Protection Regulation, had already prompted some media agencies to revamp their strategies.
Media buyers are no longer looking to solve the exact same problems using ADH as they would have done using the log-file data available with IDs, according to Lloyd. Three years ago, the primary use of log-file data was for attribution, whether using manual rules-based or machine-learning-based attribution modeling — that was the go-to method for how to use ad server data. But over the last few years, agencies have already been adapting to how tech platforms like Google and Facebook have gradually reduced the ability to let independent ad tech run through their platforms.
A significant part of media plans is outside Google, on Facebook and other social platforms and outside the walled gardens too — to publishers. "It's not that ADH is the wrong solution; it's that Google Campaign Manager doesn't include every single customer interaction in order to build an attribution model you'd need today," added Lloyd.
Frustrations remain
The earlier frustrations agencies voiced over the sudden removal of a tool they had relied on, and built whole products around for years, have simmered down. Most agency executives have conceded, particularly in light of the Information Commissioner's Office recent criticism of ad tech's flouting of GDPR, that Google has to walk the tight rope of complying with stricter data privacy laws and protecting its consumers' data while keeping advertisers happy.
Some technical challenges persist, some of which prevent media agencies from being able to test data segments as fast or as in-depth as they used to. For instance, with DoubleClick IDs, agencies could send log-file data queries to Google in order to aggregate or compare different audience sets on a very granular level. In the past they could receive that information almost in real time, allowing them to interrogate and test dozens of audience data iterations per hour. Now there is a more extensive troubleshooting process Google must go through before that data can be shared in a privacy-safe way.
"If you think about the development process of building an analytical solution, in the old world you might experiment with a data process that would take a second to return a result set," said Lloyd. "Then you might tweak it and in the space of an hour, you could have tried 30 different ways of combining or aggregating different data sets — so what you're producing for output is an absolute match for the problem you're trying to solve." Whereas now, that ability has dropped right down to a handful of data iterations.
However, ADH has other advantages that advertisers have found useful. For instance, advertisers get access to advanced security capabilities such as encrypting all data by default, and they also needed to repeatedly download and manipulate massive data files, which was the case with the data transfer used with DoubleClick IDs. Google has also made it possible to access other types of data for analysis that weren't previously available such as mobile app impression data.
https://digiday.com/?p=343605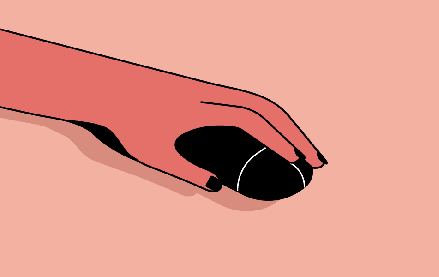 December 1, 2023 • 3 min read
People claim that the role of chief diversity officer is vanishing. However, AI is booming, and the CDO can help ensure responsible AI.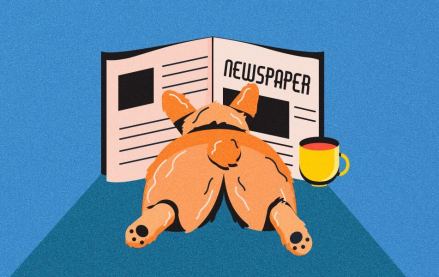 November 30, 2023 • 4 min read
Digiday+ Research found that publishers' programmatic ad revenue didn't quite live up to expectations this year, but they still see it as a growth area.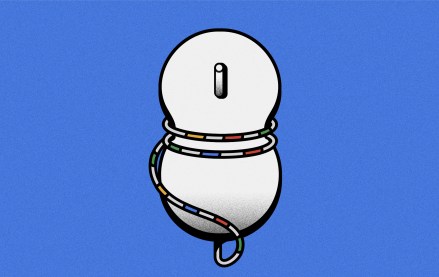 November 30, 2023 • 13 min read
For a couple of publishers, referrals from Google are down upwards of 60%.