'A single source of truth is key': Inside Unilever's plan for blockchain
September 26, 2019 • 4 min read
•
•
Despite a great deal of hype, blockchain hasn't lived up to its promise to shed light on a murky advertising economy. At Unilever, however, blockchain has helped cut wasteful ad spend.
Blockchain will eventually cover the financial gaps in all the advertiser's online media buys, said Unilever's chief media officer Luis di Como. Until that time, di Como plans to use the technology to create a trailing audit of more campaign transactions, allowing some insight into the flow of its media dollars.
Unilever started creating this kind of transparent audit trail 18 months ago. To date, blockchain has only been used on small, one-off campaigns for brands in certain markets with a small group of media owners, platforms and ad tech vendors. IBM and GroupM are working with the advertiser to scale the technology.
The blockchain technology used on those Unilever campaigns acts like an old-school accountant book where every transaction, from the initial investment to the publisher, is registered on a decentralized ledger. The transparency that comes with this decentralized ledger guarantees that all parties including Unilever see any differences between what media was bought, what media was billed and what media was planned, which should leave no extra room for hidden costs. It's an important level of visibility: One-third of ad spend in the U.S. on programmatic display ads in 2019 will go to ad tech intermediaries and other programmatic partners, rather than publishers, according to eMarketer.
"It's still early days and we know it's not going to be simple to implement blockchain technology, but we're still positive about blockchain's potential to minimize the costs involved in the financial reconciliation process," said di Como. "Trust and transparency of the supply chain is critical and having one single source of truth is key to everything."
Results from some of the early tests have saved an estimated 2% to 3% on ad spend. The company's goal is to save 15 to 20 pennies on the dollar from its blockchain investments within the next five years, Venture Beat reported. The global online ad market is worth $333 billion this year, per eMarketer. So savings of the amount Unilever forecasts would equate to around $65 billion this year.
Unearthing those savings are the low-hanging fruit when it comes to how Unilever uses blockchain, said di Como given the technology could also be used to bolster the verification, measurement and attribution of its media investments as well as help consolidate spend through fewer intermediaries.
The reconciliation di Como refers to is the process advertisers use to ensure that the media they pay for is what is actually bought. In the past, this process of ad reconciliation has been difficult for advertisers like Unilever due to the number of businesses positioned between it and the publisher. But there are other ways to secure financial reconciliation on ad buys, most of which are predicated on how much data can be pulled from the buying, ad serving and verification partners used to purchase ads. With the current convoluted supply chain, financial transparency into campaigns really requires direct buys with publishers or platforms. Even having a small, solid list of vetted and preferred vendors can still result in fraudsters stealing a piece of the pie. Doing so, however, requires extensive contract reviews and revisions that aren't always easy to broker.
"Blockchain can move into many other areas in advertising later on, but right now we believe that we need to go after the low-hanging fruit of financial reconciliation," said di Como. "Financial reconciliation is the most obvious place to start, but it's also where blockchain would have the biggest impact now."
The problem with using blockchain for financial reconciliation is that it relies on all players across the supply chain submitting honest information to the ledger. In other words, Unilever would still have to trust that the vendors it works with are playing fair. Without changing the incentives around honesty and trust across the system, it could leave the advertiser with an audit trail it has to live by — once data is written to the blockchain, it can't be changed — but may not be truly honest.
The real progressive blockchain applications start to emerge when you pair the technology with cryptography, said Rebecca Lerner, evp at MadHive.
"Coupled together, you can create a new system of incentives that not only creates real trust in the system but also enables mathematical and scientific proof of things like data provenance, while simultaneously cryptographically sealing consumer data to prevent leaks into an open ecosystem, and identifying and eliminating suspicious inventory," said Lerner.
There was so much hype around the Bitcoin boom in 2017 that it took some time to weed out the "snake oil salesman" who was pitching basic blockchain features that suffered from the "garbage-in, garbage-out" dilemma. More sophisticated initiatives are starting to emerge such as AdLedger which has united Publicis, Omnicom, IPG, WPP's GroupM, The Hershey Company, Meredith, Hearst and more, to provide an open forum for collaboration on how the technology could be used with cryptography.
https://digiday.com/?p=347359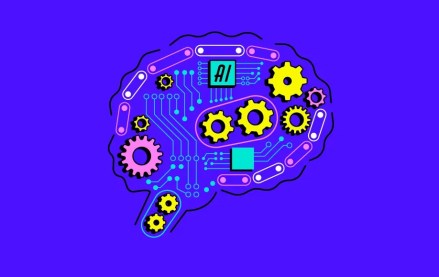 December 11, 2023 • 5 min read
As Google and Meta roll out new features, startups like Runway are finding new ways to compete for enterprise clients.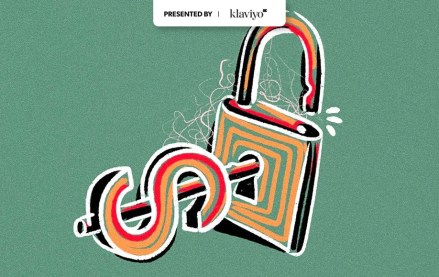 December 8, 2023 • 5 min read
Future plc's CFO Penny Ladkin-Brand announced on Thursday that she is stepping down, as the U.K.- based media company reported declining revenues and a new two-year investment plan to get back to growth.
December 7, 2023 • 13 min read
In this week's Media Briefing, publishing executives share how the task forces they created earlier this year to oversee generative AI guidelines and initiatives have expanded to include more people across their organizations.