In March, Horizon Media hosted a blockchain summit and brought together platforms to discuss how they are working with the technology. The conference was meant to educate the agency about blockchain as much as enthuse its publisher clients. Horizon Media had been dubious about whether blockchain — a ledger that encrypts information for secured sharing and allows an advertiser to track how media makes its way to the media owner — could deliver on its potential use case of eradicating ad fraud in the media supply chain.
"Everyone was asking about it, but not really sure what it was about," said Eric Warburton, vp of ad operations at Horizon Media. "What was made clear after this was that blockchain is way too new and it's going to take testing." Horizon Media is actively seeking clients that want to test the technology on future campaigns to determine whether blockchain can stamp out ad fraud.
Horizon Media isn't the only agency jumping on the blockchain bandwagon. Havas, GroupM, Droga5, The Marketing Group, 360i and Huge say they are working on implementing strategies with their clients for the same goal, but overall, they aren't disclosing details.
Yet marketers question whether the technology can be used eliminate ad fraud and say it's simply another shiny object that agencies are capitalizing on.
"Realistically, it's more conceptual than it is practical," said David Eisenman, CEO of Madwell, a Brooklyn-based creative agency. "We're really not seeing advertising companies using it or media being deployed on blockchain in a serious way. I think people are taking advantage of the amount it's in the spotlight right now."
So far, most use cases for blockchain lie in supply chain management and financial services. Droga5, for instance, is working with a client, which Droga5 declined to disclose, using blockchain to verify the authenticity of the materials in its products. Havas has worked with French supermarket Carrefour to verify where the store gets its chicken and displays this information on its website. Agencies have plenty of examples of these scenarios, but they have few when it comes to blockchain's use in advertising.
"There really is no blockchain that exists in advertising right now in any way whatsoever," said an agency executive, who wishes to remain anonymous and works at an agency that is working with clients on blockchain.
Agencies, of course, tell a different story. Truth CEO Mary Keane-Dawson said the agency, which was built on blockchain technology and launched in November by The Marketing Group, is working with five clients, but wouldn't share their names. Keane-Dawson said she believes the offering gives the agency a "competitive edge," especially at a time when transparency has such weight, with Facebook's recent data mishaps not helping platforms' reputation of lacking transparency. Still, Truth didn't launch its first blockchain-backed campaign until the end of March, and Keane-Dawson said the agency is still testing blockchain's effectiveness.
Brands such as AT&T, IBM and Unilever that are testing blockchain, meanwhile, appear to be doing so directly through advertising marketplaces like NYIAX (previously known as New York Interactive Advertising Exchange) or Amino Payments rather than turning to agencies.
Eisenman said that while blockchain might be a clever way to store information in a database, it lacks a purpose in combating fraud. Most ad fraud, he argued, happens from manmade bots that create impressions, clicks and views that advertisers pay for. A database of encrypted information will not stop bots because "anyone can still add false information to it," he said.
This is especially true with a permissioned blockchain, Eisenman said. Unlike bitcoin, which is permissionless, meaning it is not controlled by a single entity, most companies' blockchains are permissioned, so companies have full control of who gets to add information to the blockchain.
"If you are Walmart and you run your supply chain management over blockchain, you don't want everyone in the world to have access to that," said Eisenman. "You set up a command that controls and gives people permission to be able to access it, but there come risks when exposing it to multiple parties."
Warburton said that while blockchain will not solve all fraud, it could help combat domain spoofing. Within an ad exchange, said Warburton, a programmatic vendor is able to see whether a domain name is a real domain name or from a bot.
"What blockchain is doing is saying, 'You are CNN, and you have this payment ID form,'" said Warburton. "Someone else can't come in and declare themselves without knowing their ID."
Horizon Media wants to test how blockchain can combat domain spoofing, but it's getting pushback from its clients. "When we attempt to use someone to test a new technology, we get a lot of publishers that flat out say no," he said, adding that the agency must be more forceful to get its clients to let it test blockchain with them.
"I have a pessimistic view on publishers policing themselves because most of them prove that they don't want to do it," said Warburton. "I hate to say this, but it's the money."
https://digiday.com/?p=282003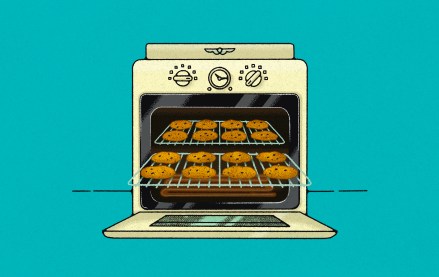 December 11, 2023 • 1 min read
Digiday Programmatic Marketing Summit attendees speak out on why they rate the overall industry's post-cookie readiness so low and what it'll take to raise it.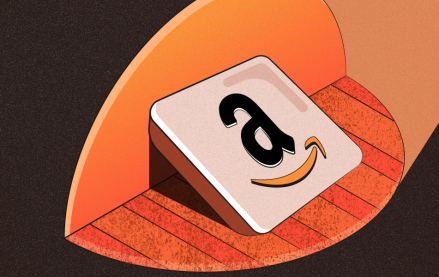 December 11, 2023 • 4 min read
Retail advertising is poised to have its moment, and brands and retailers are upping their marketing spend on Amazon and making the channel a more important part of their holiday plans this year.
December 8, 2023 • 3 min read
For Atlas Creative, expanding into Roblox is not solely a play to scale up. The company believes there are concrete benefits that will come with having a hand in multiple metaverse platforms.