A bright spot in a gloomy ad market: newsletter ad revenue is up (for some)
April 15, 2020 • 4 min read
•
•
With entire advertising categories like travel and retail shuddering to a halt on spend and other marketers opting to avoid appearing next to coronavirus-related news stories, publishers are eager for any sign of growth. A small green shoot: With reader engagement on the up — captive audiences stuck inside clamor for updates and entertainment — there are some signs that their email newsletters are bringing in more revenue.

An analysis of more than 500 publisher clients of PowerInbox, a service that helps publishers monetize their newsletters, found publisher clients generated 24% more revenue from their email newsletters in the latter weeks of March (12-23) as the crisis ramped up than at the beginning of the month (1-11.)

Much like the rest of the web, with less advertiser competition for more eyeballs, ad prices were down. Cost-per-click was down 8% on average across PowerInbox's analysis between the two time periods. However, the combination of a higher volume of email opens (up 20%) and click-through-rate (up 22%) led to higher overall revenue. PowerInbox said the effective cost per thousand impressions was up approximately 9% over the period.

"Email is seen as the safe harbor in these tumultuous times," said Jeff Kupietzky, PowerInbox CEO.

Salem Web Network, which operates a number of Christian and conservative media brands, marked an 11% increase in its email ad click-through-rate between Mar. 9 and Apr. 4, versus the 30 days prior, according to Lisa Fife, the company's director of email strategy. The number of total ad impressions served over that time increased by 8%. Salem Web's email newsletters carry ads that are direct-sold by its internal sales team as well as those filled by PowerInbox.

"We are cautiously optimistic," said Jonathan Yang, Salem Web's vice president of advertising sales. While there has recently been an upsurge in interest in Salem Web's newsletters from nonprofits looking to target its audience for direct donations and email acquisition, Yang said the team was still monitoring whether the trend will last.

Email has become increasingly important to The Seattle Times' efforts to grow its subscriber base. The paper "definitely saw an increase in revenue from newsletters in March," according to the paper's manager of programmatic yield and advertising systems, Rob Schwertley. "Some of that was just the volume of breaking news that was happening and the amount of breaking news alerts we were sending out."

To be sure, this glimmer of hope in newsletter advertising will only go a small way toward filling the void created by the wider drop in advertising spend and cratering of print sales — issues set to be compounded by a predicted steep global economic contraction. Email CPMs tend to be more on part with the types of banner ads that appear lower down the average web page, publishers said.

"This is the toughest environment news media has ever faced as structural challenges intensify, so in reality, green shoots are few and far between in relation to advertising," said Alice Pickthall, senior analyst at Enders Analysis, which estimated earlier this month that £450 million of ad spend will fall away from the U.K. news and magazine sector this year.

Still, publishers will be hoping some of the positive trends accelerated (and created) by this crisis will stick

"Those operating reader-revenue models may fare better by encouraging readers to register and sign up by providing a high-quality newsletter which in turn builds a habit and can be a great conversion tool," said Pickthall.

Publishers don't tend to push their newsletters offerings very hard in their pitches to big agencies, said Matt Dailey, chief performance officer at Havas Media Group. Yet from a performance perspective, email advertising can represent a better value than display — not least because it is one of the few areas in programmatic where a cost-per-click is still on offer.

"From an attention point of view, [emails are] less crowded, there's less content to get in the way," said Dailey. "Although it's still intrusive to some degree, someone has chosen to open it…whereas people can be clicking between tabs or scrolling quickly [on websites]. That's why they offer a CPC because they know they get a higher click-through rate."

Still, in an ad-buying game that's often still centered around getting the biggest audience for the cheapest price, "it may just be that the volume opportunity isn't enough to sway agencies," Dailey added. "My opinion would be that a sponsorship would be of more valuable and more impactful than standard IAB units dotted around an email — especially if it gives you the opportunity to integrate content."

https://digiday.com/?p=364218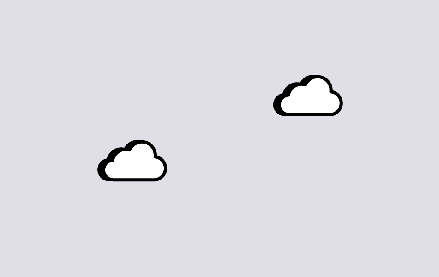 November 29, 2023 • 6 min read
Reducing carbon emissions from the digital ad ecosystem is an important priority, but various players are skeptical that much can — and is — being done to practice sustainability.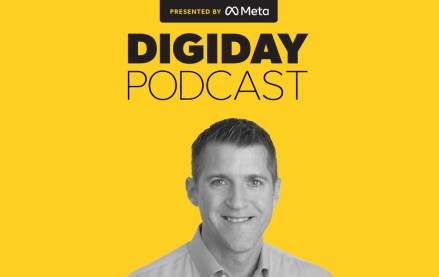 November 28, 2023 • 4 min read
Google's vp of global ads is confident that cookies will be gone from Chrome by the end of next year, despite all the challenges currently facing the ad market.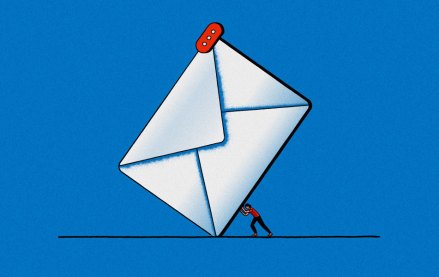 November 28, 2023 • 6 min read
Some email newsletter platforms' click-through rates are actually click-to-open rates, which are measured against the number of emails opened rather than the emails sent. But buyers seem to prefer it that way.