Shashi Seth, svp of search at Yahoo, is an ex-Googler who helped craft YouTube's monetization strategy and led the creation of many of Google's custom search products. At Yahoo, Seth is charged with crafting a search strategy for the Internet giant despite its decision to outsource search technology to Microsoft's Bing. Seth spoke about why search is still in its infancy, the effect mobile will have on it, and why the search engine of the future will have a long memory.
What does the future of search look like?
Search is about to change significantly. My prediction is that in three years, we will not recognize the search products of today. I also predict that in five years mobile search will be larger than Web search, and that there will be more searches done from within apps than from within mobile browsers. In addition, there are going to be radical changes to the user experience and interaction paradigms. Think of a product like an iPad: a device like that will force search engines to cater to the lean-back experience that the iPad provides, bringing browsing and searching together. We also predict that search will change from a "pull" product where a user goes to a search engine and expresses their intent, to a "push" product where a user's information needs are met wherever the user might be. In that scenario, when you are reading an article, you can get detailed information on any entity without leaving that page.
How has the bar been raised in terms of what consumers want from their search experience?
Consumers are short on time. They are consuming different kinds of content and media, they are spending more and more time on their mobile devices, and they are demanding more from search engines. They are also starting to use search in more parts of their lives: sometimes to research, sometimes to find, and sometimes to make a purchase. Search engines need to help them every step of the way and make their lives easier. They will demand speed, faster ways to find the right answer, going from finding to getting things from doing to done, and on the go.
How will commerce and entertainment interplay with search?
Local, shopping and entertainment are the three largest categories of searches. These categories make up 50 percent of all Web searches. Interestingly in the mobile space, that is even higher, as much as 70 percent. Search engines need to do a better job of fulfilling these intents. I do think that in the mobile space, these intents get filled better by apps that fill these vertical needs individually. Think of an app that allows you to find local merchants and services, another one to help with grocery list creation and shopping, another one to watch the latest news and videos of the day, another to stream live TV shows, etc.
What practical impact is the range of devices available to shop, search and socialize having on the way consumers are using search engines currently?
There are already a lot of experiences that overlap across multiple screens. A majority of users watch TV with a mobile device. We know that because at Yahoo Search we notice that queries for a TV show spike the minute that show goes live in that geography, and those queries come from laptops, smart phones and tablet computers. This is why we acquired a company called IntoNow, which uses audio fingerprinting to detect what show you might be watching and then connect you to either friends or fans of that show in real-time so you can have a conversation, discuss a character, or buy products featured on that show, in real time. Users are also starting to have expectations that search engines have multi-session memory, meaning knowing what the user might have done before, and picking up from there – sometimes to continue where the user might have left off, or sometimes just to make the next set of searches better. This, of course, happens over multiple screens and devices.
What are some new projects that Yahoo is working on?
At Yahoo, we believe that the future of search will be answers, not links. Yahoo's Search Direct is a new offering that provides instantaneous answers to queries before you can even complete them, and in most cases, there is a definitive answer. This is possible because Yahoo! has started creating the next generation Content Index, where we assimilate the world's best content in categories like sports, finance, movies, television, local, and weather. We can already tell you what the weather is going to be like in your city, what movies are playing close by, details on the movie you are interested in, find and book a restaurant close to the movie theater, all in just 15 to 20 seconds. We believe that has to be the fastest way to search in the world. We firmly believe that our strongest assets, including access to the best of breed content in any category or taking our display advertising and bringing it to search, opens up a new horizon of marketing and advertising that has not existed before and puts us ahead of the competition. These are pretty exciting times.
https://digiday.com/?p=5074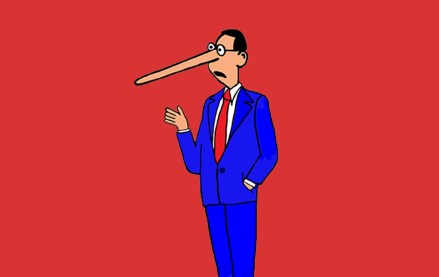 October 3, 2023 • 7 min read
•
•
A new definition for MFAs is available but the vague nature of the guidelines is leading to a lack of standards that might prevent adoption.
October 2, 2023 • 1 min read
•
•
The publishers who attended DPS were focused on the potential upsides of applying the technology to their operations while guarding against the downsides.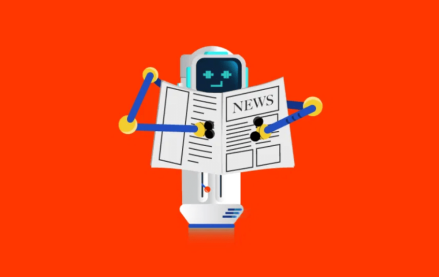 October 2, 2023 • 4 min read
•
•
Now that ChatGPT users can surf the internet for information, some publishers are reconsidering the weight of the issue.