Demandbase is a web analytics and customer acquisition company that provides real-time web traffic monitoring and web analytics based on its reservoir of more than one billion ip addresses. The company counts Nielsen, Merril Lynch, Morgan Stanley and Adobe as clients. Greg Ott, CMO of Demandbase spoke with DIGIDAY : DATA about his company and the brave new world of IP-based marketing.
Q: What is contributing to the explosion in the marketing automation and CRM spaces?
There are many driving forces behind this growth, the two biggest being:
1) The shift in buyer behavior to online engagement, and gathering information on their terms.  It is safe to say every customer hits your website at some point.  In that sense, all marketing is online marketing, and this dramatically increases the importance of the corporate website for B2B companies to communicate with customers and prospects.  
2) Marketers are under increased pressure to track performance and show the ROI on marketing investment.  The shift to online marketing and web-based lead generation provides much more data to measure marketing's impact.  The need for data tracking and analysis centers around a robust CRM system to track customers and revenue.  Marketing Automation complements this because it creates a closed loop of online marketing, synchronized with CRM data, and helps marketers do more targeted outbound campaigns and closely track response.   
Q: How can data be used to align sales and marketing goals?
Aligning sales and marketing in B2B companies has long been an issue that affects revenue and organization efficiency, and the issue will not be going away completely anytime soon.  Alignment has been made worse as prospect and customer engagements move online because B2B marketers have had to use the same technologies and data as B2C e-retail companies, tracking individuals in session and maximizing volume.  Meanwhile, Sales is organized around business segments – industry, company size – and sells to accounts, not just one individual.  Rarely is a business sale made where companies have interacted with only one person.  In fact, CRM systems and revenue tracking are architected around accounts or companies.  Sales also knows that, in order to maximize their return on effort, they have to focus on quality over quantity, pursuing the fastest path to maximum revenue.  That has lead to an underlying disconnect.
But, that's slowly starting to change, as new tools and data are making it easier to do account based marketing, tracking and qualification. New data applications allow B2B marketers to use company attributes, like industry, size and customer status in their online marketing and on the website to target and convert the highest quality prospects. Account-based data creates a seamless connection between marketing technologies and sales technologies, better aligning marketing investment with sales revenue, and even enabling shared Marketing and Sales goals.
Q: How can data be used to provide a more personalized Web experience?
Buyers are making the corporate website the central point of engagement.  Companies have historically spent the money driving traffic to their sites, and then effectively ignored that traffic once they get there.  Personalizing and optimizing the web experience, which is the rule in B2C, is how B2B can begin making these online interactions more effective.  
We always ask, "What would you do differently if you knew the company that was about to visit your web site?"  When you can identify the visitor in real-time – including the important business attributes like industry, size, and whether they are an existing customer or prospect – you can personalize the experience by putting the most relevant content or specific offers in front of them, or remove friction at key conversion points by using shorter forms, without sacrificing on critical lead information.
For example, one of our clients serves a different set of case studies and collateral on their home page when a financial company visits the web site than when a health company visits. Another targets chat invitations to the companies that fit their target profile. An old rule of thumb is you have 8 to 10 seconds to capture someone's attention when they hit your website. When you deliver the content that is most relevant to them right away instead of three clicks deep, you get significantly better engagement, including more page views per visit and more content downloads.  
More and more, lead generation relies on web visitors filling out a form. With form abandonment rates averaging more than 95 percent, that has become an Achilles heel to ROI, particularly for companies investing in Marketing Automation.  When you know the company in advance, you can use a much shorter form, and get deeper, more accurate data. We've had many customers shorten from 12 or more fields to 5, and see conversion rates immediately jump by 2X to 3X.  That's a direct increase in ROI.
Q: What data, that's useful for marketers, can be mapped to an IP address?
The browser (e.g. Internet Explorer, Firefox, Chrome) has to receive an IP address from every visitor in order to render a web page. However, historically, the only information associated to an IP address came from using reverse IP tools from public registries. That returns geography, and a server name that only occasionally made sense. For consumer e-retail, which has lead the way in online marketing innovation, there has not been much value or application for this information.  
Demandbase saw the unique B2B potential in IP address identification, and has spent nearly two years building its own database to map IP addresses to specific companies. In addition, we enrich the data beyond just company name with more than twenty additional key business attributes and firmographic data, like industry, revenues, and number of employees. We even connect to CRM data so we return whether the company visiting is an existing customer, top prospect, or even a competitor.  
The Demandbase platform has mapped more than one billion IP addresses businesses across North America and Europe, and continues to grow organically, and will include the Asia-Pacific region in the near future.
Q: What about FTC's Do Not Track guidelines?
Identifying companies by IP address is very different than a cookie-based approach.  Much of the concern around cookies is because they store an individual's history, and can share that between sites. IP address- based identification identifies the company or account with a real-time look up, and does not track or store any browsing history or place anything on the visitor's machine.  So there is no personally identifiable information (PII) in this approach. Our Real-Time ID Service enables companies to do account-based website conversion optimization and, as mentioned before, better align marketing with B2B selling, without ever tracking a user's click, path to another website, or interaction with an ad. 
Q: How can real-time account data be used to better existing technologies?
Once you've identified the companies visiting your site in real-time, the real impact is the ability to take actions based on that.  For example, most websites are built on a web content management system (WCMS).  Our Real-time ID Service works as a simple plug-in to both enterprise (like Day Software) and open source software, enabling those tools to serve the most relevant message.  
For Marketing Automation systems, like Eloqua and Marketo, web forms and registrations are critical to lead qualification and lead nurturing. Demandbase plugs-in to those web forms delivering all the key attributes about the company behind the scenes, so you can have the user enter less data–as few as four fields–getting much higher conversion rates and more leads.  Additionally, the company data from Demandbase standardized and removes the variable of users entering inaccurate data.
Additionally, Demandbase seamlessly integrates with site analytics tools, like Site Catalyst, Google Analytics and Web trends, providing an account-based view of your web traffic that is hidden when tracking individual click streams. With Demandbase added in, you can unlock the meaningful insights on site interactions, such as how engagement and site paths differ for large companies versus small companies, or how conversion rates vary by industry and, most importantly, which campaigns or channels are delivering the traffic with the greatest revenue potential.  
The future of B2B marketing is in online customer experiences, and the performance of online marketing is driven by data. But for B2B, the identity and attributes of the company interacting with you is critical to target, convert, measure, and optimize marketing performance.
https://digiday.com/?p=592
October 2, 2023 • 1 min read
•
•
The publishers who attended DPS were focused on the potential upsides of applying the technology to their operations while guarding against the downsides.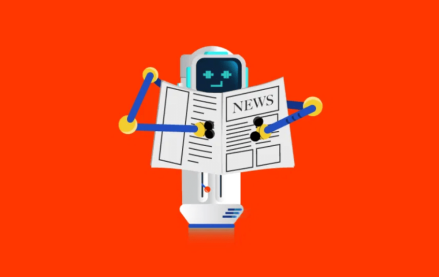 October 2, 2023 • 4 min read
•
•
Now that ChatGPT users can surf the internet for information, some publishers are reconsidering the weight of the issue.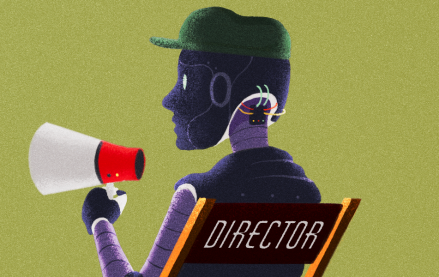 October 2, 2023 • 5 min read
•
•
As Meta makes celebrity-like chatbots, ChatGPT learned to "hear," "see" and "speak" while Spotify is piloting AI-translated podcasts.