Mary Hodder is a veteran Silicon Valley interaction designer, information architect and the founder of Dabble.com. She spoke with DIGIDAY about the changing data privacy landscape and what it means for the digital advertising industry. Follow her on Twitter @MaryHodder.
Are the major influencers in this fight the more extreme and highly vocal consumer advocacy groups, and if not, where is the true momentum?
Well, it's not really a bunch of vigilantes out there wanting to kill the advertising industry or something really extreme as some have been saying. I think that image comes from of a fear of the community, which you might call the privacy advocates. The privacy advocates are the ACLU, EPIC and EFF, for example, organizations that are generally full of lawyers who are looking at what's available in U.S. law around privacy, which isn't much by the way. We have HEPA, which is the education law, and we have the FCRAA, which is about financial privacy; and our video tape rentals are protected, and then there's nothing else. So general activity and digital activity are completely unprotected. When a privacy breach happened or when users' expectations were very different from what a company was doing or even when a company changed a part of their privacy policy like Facebook, it was shocking for these privacy folks, and when they would talk about the issue in a general fashion you would hear some more extreme reactions. In terms of the numbers indicating an interest in data-privacy solutions they are in start-ups and brands seeking a middle road.
Will Do Not Track work?
The more extreme wing of the privacy advocacy community has had this reaction of "shut whatever is going on online down" as they have seen what has been going on in technology over the last 10 years. When you understand the mindset, then you can see why a Do Not Track bill would be attractive to them. The Do Not Call list was the most successful thing the FTC has ever done, with 85 percent of Americans participating. The problem is that the Internet doesn't work like the phone system.They are taking that success at the FTC and trying to extrapolate it to the Internet. There have been a lot of articles that have come out and reported the fact that we have beacons all over our devices and that if you delete your cookies it does absolutely nothing. Users reacted with "oh my god shut it down!" and the privacy advocates responded with "great, we'll do Do Not Track." First of all, Do Not Track is not very technically feasible, and it is far too easy to circumvent. From my perspective, that's not a good option. What we want to see is a more middle-of-the-road position where we allow users to collect their own data and profligate it in personal data stores, and users have autonomy and choice over what they share.
How would brands get critical consumer data to develop campaigns or even product lines if consumers are able to control and store their own data and only selectively release it?
From the business side, advertisers and brands that provide services and goods would have to be more creative in what they have to offer consumers for their personal data. For example, a primitive version of a personal data store would be a mileage account. I can aggregate my mileage points from my credit cards and hotel stays, and when I'm shopping with participating vendors and have that mileage translated into a score, I can trade for plane tickets. I don't think that brands and advertisers really want our personal data; they want the characteristics about us. How do they get the characteristics about us? They need data stockers. All of these companies such as Axxium, Wrapleaf and Intellius exist and create these massive dossiers on us so that brands can utilize the 5 percent of the advertising market that is behavioral tracking. It's not that organizations like the one that I am involved with, the Personal Data Ecosystem Consortium, want to shut down advertising. We want brands and advertisers to work with us so that they will get better data, and we, as consumers, will be in the middle of the transaction.
Are there any reasons why I'd want to warehouse data from my digital life besides possible freebies, or are they a sufficient incentive for most people in your view?
One of the things to think about in terms of where the different parts of the value chain are for the user is that services, like Mint, for example, can offer significantly more detailed data on your activities than even your bank is able to. I don't do anything with my bank data or get anything for it, but having an archive of my information makes it easier for my accountant and for me to get a complete portrait of my finances. We need to organize and archive our data, and then we can possibly use our data stores as an agent to put out a personal request for proposals so that when I am ready to buy, my data archive with my purchasing history, location or other details will help me negotiate with vendors.
Where would this scenario leave display advertising if click-rates are already low in comparison to the number of ads served?
Well, for example, a personal data store might allow me to create an advertising profile at the New York Times or other journals that I enjoy. It could allow me to post a message that would say "show me ads about these kinds of products or from these types of brands because these match my interests," and then I would get ads that are at least within the parameters of what I want to see. There are multiple ways that personal data warehousing can be practical and simple and integrate with behaviors that occur naturally online. Right now when we go to the browser, all the data is out there. We don't have a very good way of capturing, trading or sharing it for whatever it is that we need. This emergent personal data ecosystem proposes to work with brands and the more than forty companies that we've worked with to facilitate that.
https://digiday.com/?p=5103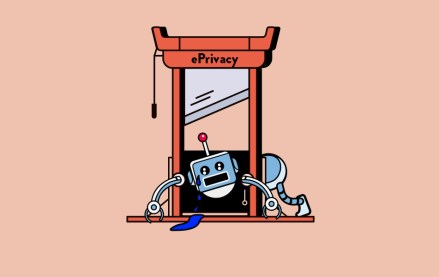 September 29, 2023 • 5 min read
•
•
Publishers are unsure if blocking AI web crawlers is enough to protect their content from being scraped and used to feed AI tools and systems.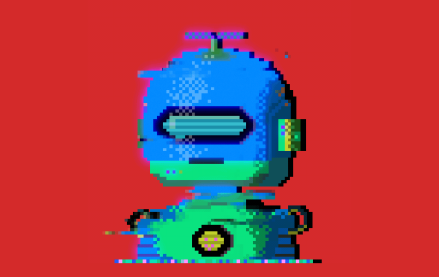 September 29, 2023 • 6 min read
•
•
New features include a new chatbot called MetaAI, Bing search integration, new AI image tools, and dozens of celebrity characters.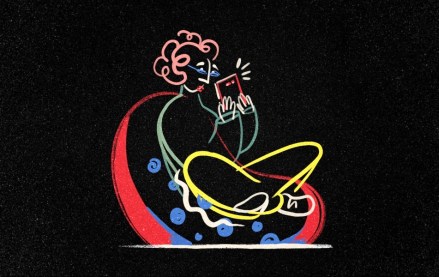 September 28, 2023 • 3 min read
•
•
The Financial Times has launched another lower-priced, subscription-based mobile app product a year after the debut of FT Edit to reach international readers.