Dodge has been synonymous with trucks and muscle cars for almost a century. Dodge this year revamped several cars in its product line and is using a variety of multi-device marketing campaigns to connect with new audience segments, like Millennials through product placements in Universal's The Fast Five and soccer moms with sponsorship of Specific Media's original web series Jen and Barb: Mom Life. Dodge's Head of Brand Fred DePerez spoke to DIGIDAY: Data about the challenges of connecting with consumers in the digital age and how branded content yields valuable consumer insights that make for intuitive marketing strategy.
What is Dodge doing to optimize its ad spending in a highly competitive environment that some say has become saturated with indistinguishable marketing strategies?
We've seen the benefits of online advertising and it will naturally continue to be a growing segment of how companies spend their advertising dollars. We've seen real promise, however, in how people relate to online video advertising. They stay engaged with the ad longer and there are more click-throughs. I think that's because we are now delivering branded content that is relevant to our audience. People are more open to advertising when they are consuming relevant media on their own terms, in their own time. Online video advertising allows you to be more a bit more creative in your partnerships, like what we are doing with content sponsorship via Specific Media's web series Jen and Barb: Mom Life. The series garnered 52 million streams in its first two seasons and this type of branded content allows you to target your audience more effectively. Currently the media markets are so fragmented – there's a media source for any type of lifestyle and consumer sub-segment out there. It has become very unlikely that in using a shotgun method you will reach all of those sub-segments of consumers and have your message resonate. Online video advertising, especially with sponsored branded content, allows you to target those people that you know will be attracted to your product and deliver a message that will resonate with them. At the end of the day, you have a more effective program.
How do established brands- Dodge is almost 100 years old-  use targeting to connect with untapped audiences when the company's identity is part of American pop culture? 
Dodge has evolved enormously during the past few years. That evolution creates an imperative to get the message out. The way we use targeting has changed as well- we want to reach a greater audience more efficiently and that requires a new paradigm for audience outreach.  A lot of the young people whom we want to reach are consuming vast amounts of online media and are not yet aware of our products and how we've been improving our product lines. So using branded content is a win-win for us- it allows us to introduce the brand in a new way to those consumers who know of the Dodge brand, from movies, etc, but not a lot about the brand and what we've been changing recently. We are able to provide a brand message through a medium that connects with their modern lifestyle, providing them with another means to engage with our brand concept and get to know us. The Truck segment – Ram – now has its own brand. We are presenting new facets of the Dodge brand – as it creates a unique identity – that can appeal to consumers in various life stages and responds to needs according to their lifestyle. Targeting in this sense means connecting with consumers around needs and interests that matter to them- that means we are going beyond the conventional categories of consumers and the typical ways of connecting product to potential buyer. Established brands in any industry need to connect with consumers around more than their basic need for the product- they have to look deeper, into the relevance of their brand's product development to the changing portrait of their potential consumers' lifestyle. That allows established brands to remain contemporary, both in image and in the way they appeal to their consumer base. This is really a new method of targeting that is holistic, inclusive and adaptable to the changing consumer landscape.
So is targeting based on traditional demographics pretty much dead for major brands?
Targeting lifestyles and behaviors is an integral part of Dodge's communications and marketing strategy. Many traditional methods of targeting consumers don't take into account the desires and needs of consumers or look at context. A consumer's lifestyle, and their individual life stages, impact every single buying decision that they make – from what neighborhoods they move into to the cars that they drive. Being able to target the right lifestyles online by choosing the right programming to pair with your message is critical. It means that you can connect with consumers around what matters to them in the present. They will look at our brand and understand that "we get it"  – we understand their needs because we understand their lifestyle. Stages in life dictate what consumers purchase- but there are still some ties to the old ways that we've looked at our data – taking into account income and age, for example. What we are hearing in the marketplace right now is that lifestyles are almost completely disconnected from age and sex. A brand's products will match a certain lifestyle and in order to find consumers that are engaged in that lifestyle and that your message will find resonance with, you have to go where those people already are. Don't try to bring them to you first – we would love to bring them to dodge.com, but we have to draw them to us initially. We have to get those key messages to those consumers via content that lives where they do. That's why online video has been so effective- the population is already there.
So what about static display and rich media? Can the auto industry not afford the missed clicks of the old ways?
We see online video and branded content as a growing subsegment of our media plan. It allows us, along with our other online projects, to be able to connect with viable audiences and familiarize them with our products. Online advertising is still a very small piece of most major brands advertising strategy, however. When I look down the road, five or ten years from now, this will all move towards mobile. Right now we are just pulling audiences online and building that connection based on how we connect to our audience's key motivations and interests. Traditional display and rich media have a role as well. It may evolve to include elements of other approaches. We've seen an industry-wide jump in the use of video, however, because it works well and it will continue to be a part of our future strategy.
What about social? Can advertisers cut through the mythology about fan pages to create effective strategy?
There is definitely a role for social. There is advertising and there is communication. Many people think they are the same and they are not. You can't disregard social – it is a key medium of communication, but it can't be the core of your strategy. You hope that the majority of conversations are going to be about your product's new features or how much a consumer likes the product, but most often that's not going to happen unless there is some external input. Our role is to start a conversation, take that conversation to the next level and let consumers engage with that brand message amongst themselves. That isn't really tampering with the organic nature of the social sphere, you are simply laying the foundations of brand-consumer engagement.
Fred DePerez is Head of Brand for Dodge.
https://digiday.com/?p=5889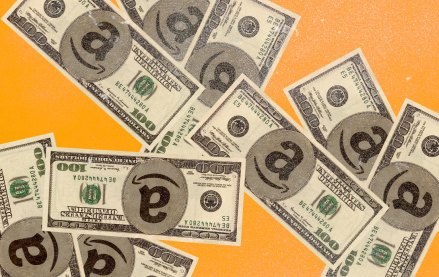 September 27, 2023 • 6 min read
The agency accused the e-commerce giant of conducting a range of anticompetitive behaviors that hurt both shoppers and sellers.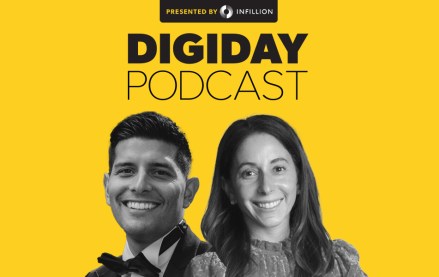 September 26, 2023 • 3 min read
In a live recording during the Digiday Publishing Summit, the news executives called for more nuanced conversations with advertisers around their brand safety concerns.
September 26, 2023 • 4 min read
After investing in one generative AI startup and suing another, the company will let customers create images on its website and an API.