'I don't think people know just how big our digital business is': 5 questions with Meredith's Catherine Levene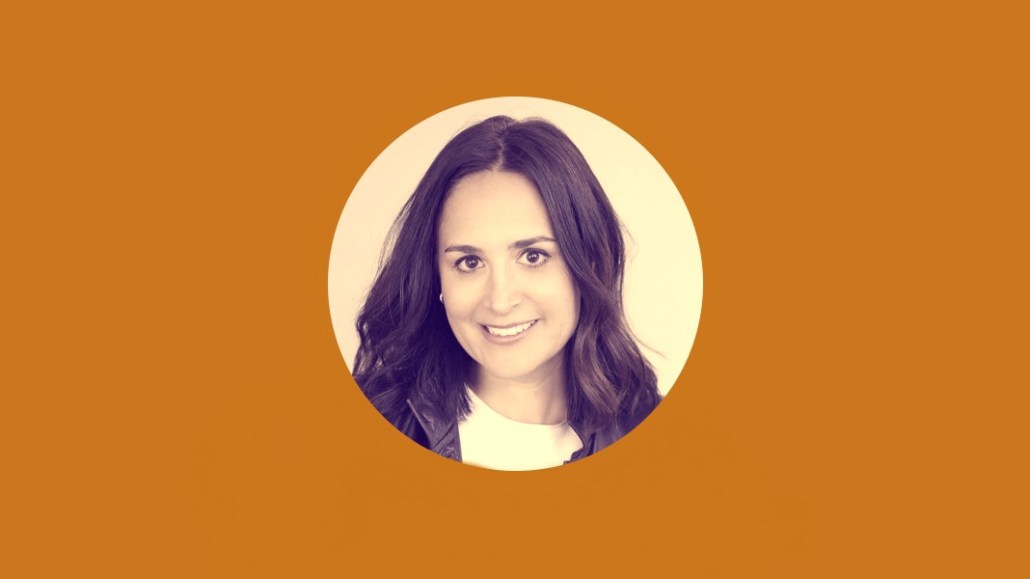 After more than a year without a top executive directly managing Meredith's national media group, the home of People, Allrecipes and Real Simple now has a new leader.
On Wednesday, Dec. 2, Meredith announced that it had promoted its chief digital officer, Catherine Levene, to the role of president of its national media group. The role had been vacant since Jon Werther departed in June 2019.
Under Levene's leadership as chief digital officer, digital revenues now account for 38% of the national media group's total. And while core brands such as People and Allrecipes accounted for lots of that growth, Meredith also launched numerous new products and properties this year, including two media brands and a data studio, which allows brands to tap into Meredith readers to inform ad spending decisions for a fee. (Meredith also launched a pair of quarterly magazines, including Millie, a personal finance brand aimed at women, and Sweet July, a magazine created in partnership with Ayesha Curry that focuses on topics including home decor and food.
Digiday grabbed Levene for a brief chat after the announcement of her elevation. The conversation has been edited and condensed.
As you step into the president's role, what do you see as Meredith's strongest point of differentiation for the national brands?
I think it's powerful, trusted brands. The knowledge of our consumers, and what they want and need. We get that through our first party data. We reach 95% of U.S. women. We understand and can predict what's important to them. It's taking that data and insights, and we get it from first party data, to expand our content, our products and services, and to help our advertisers.
Meredith just wrapped up its fiscal year. What do you think will define the coming fiscal year for Meredith's brands?
We're seeing really strong growth on the digital side of the business. We're also seeing strong growth on the consumer print side of the business. I see this notion of consumer engagement with our brands continuing to be strong and expanding. That means the touch of the magazine, and all that that provides, all the way to new platforms we're working on digitally. We expect to be doing more content across platforms.
What's something you learned in 2020 that's going to be applicable in 2021?
I think I'm gonna go with our employees, and just how incredibly dedicated and steadfast and talented they are, and how quickly we were able to pivot and work from home. I think we've had to step up even more in communication. Communication across teams, within teams. I think our communication is better than ever, both internally and externally, because we've been forced to be [better]. I'm a firm believer in person-to-person communication, and that when this is all over we will go back to an office. It's likely to be more flexible. But there's something we learned about being consistently communicative and transparent with our employees.
What are your top priority for the brands?
I'll give you three: Continued consumer engagement across platforms, continued strength in advertising and diversification of revenue streams; third would be continued strength in data and insights. Those are my three areas of focus, because they touch every part of our business. And scale is really important, particularly the ability to understand consumers and segments of consumers at scale. We can really understand women down to very specific needs — and how we can help them, at scale.
What is an area of the business that needs the most shoring up?
One thing I want to drive through the rest of the organization is continued innovation. Our company is incredibly innovative and I don't know that the rest of the world knows just how innovative we've been, with the development of our new platform and data and product development. I want to drive that through the rest of the organization. I think you'll see us do more of those things as I take the reins. I don't think people know just how big our digital business is.
https://digiday.com/?p=385104