'180 degrees from the intent:' Why marketers are living in constant fear of the screenshot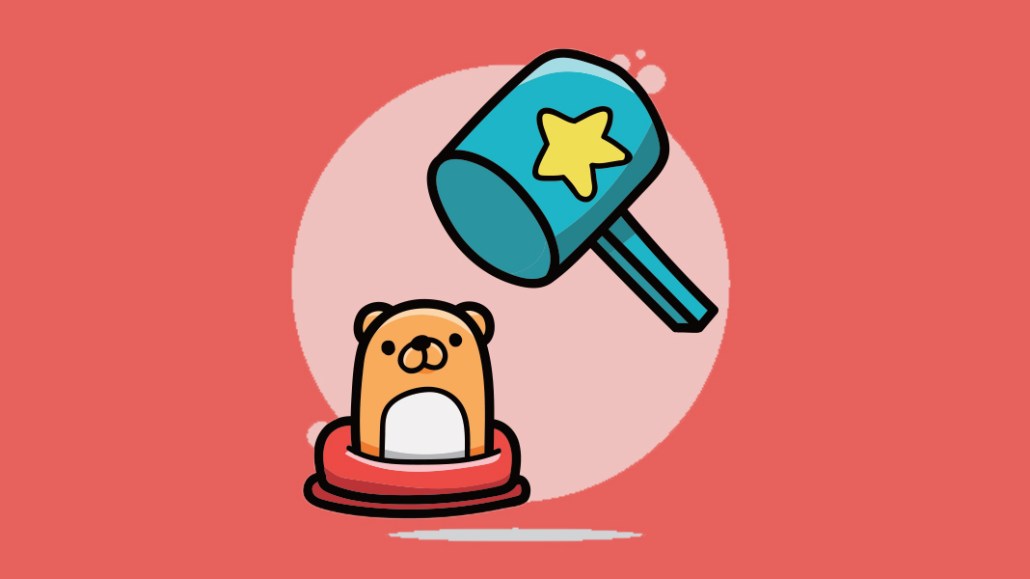 Update: This story has been updated to clarify how Crocs used Doubleverify's technology to ensure its brand safety settings didn't throttle the reach of its campaign.
Marketers' fear of the screenshot is near an all-time high.
This isn't a new stress for brands — they've long dreaded a capture of their brand adjacent to content seen as risky or controversial and the furor it sparks.
But during the recently relentless news cycle, it has been harder for marketers to avoid the screenshot-industrial complex or temper the attendant paranoia is causes. Layer on the uncertain outcomes of brand safety tools and it makes for a tense time to be a brand steward.
Advertisers are now effectively locked into a perpetual game of whack-a-mole. No sooner had their fears of coronavirus news stories relaxed as countries eased lockdowns, they flared again with content about rioting and looting following the Black Lives Matter protests.
The semantic engines from Integral Ad Science and DoubleVerify were meant to make it easier to steer clear of the outré content the internet provides at volume. These are the artificial intelligence tools that were either bought or developed last year to categorize content at a time when advertisers were looking for alternatives to blunt keyword targeting that was causing them to not just block threatening content featuring certain words but the unthreatening content too. The evidence suggests, however, problems still persist. 
Like many advertisers, Crocs initial reaction to the stream of hard-hitting news about the pandemic was to block all coronavirus-related keywords using DoubleVerify' technology and saw the reach of its campaign suffer as a result, according to the ad verification company. Put differently, the advertiser's approach initially blocked coronavirus-related content broadly, as it adapted its content targeting settings. This happened despite DoubleVerify having semantic technology that lets advertisers avoid stories that use certain negatively associated words.
That Crocs' reach suffered suggests that ad verification firms are still trying to better understand the impact their semantic engines are having on the ad ecosystem.
Some feel marketers need to take a more active role in vetting brand placements.
"Marketers have let someone else spend their money for far too long," said ad fraud researcher and consultant Augustine Fou. "They need to learn how to look at the data and do their own due diligence. You can't farm out brand safety and fraud detection to someone else and assume that it will be taken care of, especially if it doesn't appear that you as a marketer even care about it."
When it comes to scrapping these blunt brand safety tools, the downsides are too harsh, and the upside is too hard to see through the deluge of hard-hitting news. Not only are advertisers blocking critically important content that is aligned with their messaging, like the news content about the protests, but they're also still appearing on sites known for spreading disinformation.
Advertisers including Volkswagen, Samsung, United Colors of Benetton and Wayfair had ads on sites like American Greatness and Moonbattery that purported conspiracy theories about the anti-racism protests between June 1 and June 5, per the Global Disinformation Index. These same advertisers publicly voiced their support of the protests.
"Marketers clearly care about this brand safety problem," said Danny Rogers, chief technology officer for Global Disinformation Index. "But the tools they are sold are so inadequate and their understanding of the open web is so limited that the outcome of it all is 180 degrees from the intent."
A capture of a badly placed ad can reach hundreds of thousands of people once it's shared. So when marketers block words like 'Black Lives Matter' and terms associated with it, they see it as the only way to prevent potentially difficult public-shaming situations even when there's a lower risk of targeting ads to an unsuitable environment. A recent GroupM study revealed that marketers have little fear if they're reliant on more sophisticated uses of keyword blocking that involves only blocking certain words when they are used in combination with others.
"Our analysis of keyword avoidance during the time of the demonstrations shows that 24% of total blocks were for words connected to the demonstration like 'rioting', 'looting', 'violence' but only .02% or 6000 impressions blocked the words 'Black Lives Matter' and then only in combination with words like 'rioting', 'looting', 'violence'," said John Montgomery, global evp of brand safety, GroupM. In other words, there's very little content on news sites that can harm advertisers.
Montgomery's point is backed by similar findings at Publicis Groupe.
"From our own investigation with one of our largest clients, we found that around 90% of news content was brand-safe — even some of the hard-hitting stories," said Yale Cohen, evp of global activation standards at Publicis Media at 614 Group's Brand Safety Summit last week. "We're trying to understand where that 10% is and using the tools from ad verification partners to identify that to make sure we have the right controls."
Nevertheless, habits are habits and marketers have been conditioned to use brand safety precautions as a matter of practice.
"Having said that there's no real evidence that a brand will be in danger if it appears adjacent to hard news, said Montgomery. "in fact, there's even some evidence to suggest that being next to that sort of news helps a brand because the reader spends more time with your ad because they're spending more time on the article."
At a minimum, advertisers should probably reconsider how brand safety controls are applied since their extensive use has potentially unintended and undesirable consequences.
https://digiday.com/?p=370662