Research Briefing: Ad-tech firms, agencies prep for increased political CTV spending in 2024
November 2, 2023 • 4 min read
•
•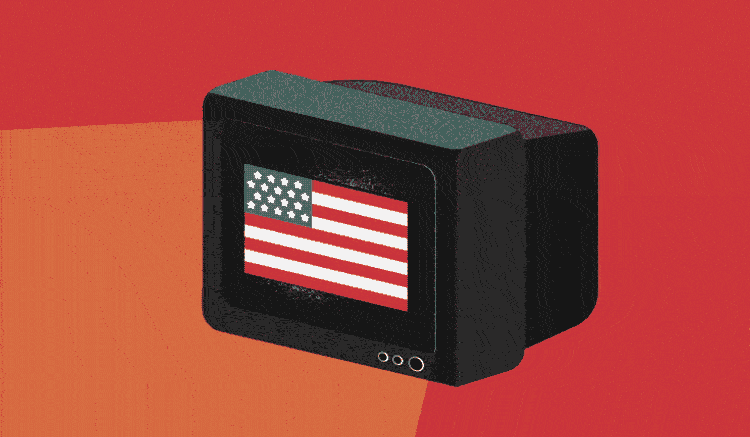 Ivy Liu
This research is based on unique data collected from our proprietary audience of publisher, agency, brand and tech insiders. It's available to Digiday+ members. More from the series →
Interested in sharing your perspectives on the media and marketing industries? Join the Digiday research panel.
In this week's Digiday+ Research Briefing, we examine how ad-tech firms and ad agencies are prepping for a year of political spending on CTV, which top revenue sources publishers say they rely on in 2023, and how Uber is changing its TikTok strategy, as seen in recent data from Digiday+ Research.
43% of agencies expect clients to increase CTV spending
Ad-tech firms are hoping to make money on CTV as political advertising for 2024 ramps up and as agencies and their clients look beyond linear channels for campaign needs. Last week, Comscore and The Trade Desk debuted new audience segments to assist political advertisers in reaching viewers across CTV platforms. The segments could help campaigns increase messaging during a pivotal political year, or decrease ad frequency to avoid exhausting viewers.

Meanwhile, media agencies like Chicago-based Novus are expecting to see large swings in client spending because of regional political issues. "Elections always create chaos in the local marketplace," said Rob Davis, Novus' president and CMO. "The midterms tend to be really nutso because you get crazy local races in certain pockets that drive up spending, but it definitely generally puts pressure on traditional spot TV and radio."
Overall, senior media agency executives told Digiday+ Research they expect to see client spending move both into and out of digital channels like CTV the most in 2024. That's largely because digital channels are relatively easier to reconfigure than other channels during uncertain economic and political times. Linear TV ads, for example, are generally bought months in advance, making them less flexible. This is according to Digiday+ Research's 2023 annual report on the state and future of the media agency.
The stats:
Slightly less than a quarter of agency respondents (24%) said clients have increased streaming video and CTV ad spending in 2023. However, that percentage jumps up for next year: 43% of agency respondents said they expect clients to increase streaming video and CTV spending in 2024.

Agencies are slightly more optimistic than pessimistic when it comes to total ad spending in 2024. Almost half of agency respondents (49%) said they expect clients' media budgets to increase in 2024 compared with 43% who expect budgets to remain the same and 8% who expect them to decrease.
Read more about the state and future of the media agency
Digiday+ Research digest
Direct-sold ads are publishers' top revenue source in 2023, and publishers have only increased their reliance on direct-sold ad revenue since last year. Direct-sold ads were the top revenue source among publishers in 2022 (tied with branded content), with 86% of publisher pros saying at least a very small portion of their revenue came from direct-sold ads. This year, nearly all respondents said they make money from direct-sold ads: 98% of respondents said at least a very small portion of their revenue comes from this source. This is according to Digiday+ Research surveys of over 200 publisher professionals in 2021, 2022 and 2023.
The stats:
Branded content came in a close second to direct-sold ads in 2023, with a whopping 96% of publishers saying at least a very small portion of their revenue comes from this source.

This year, more than half of publisher pros (55%) said that they make a large or very large portion of their revenue from direct-sold ads. This is a significant increase from the 45% who said the same last year — further illustrating publishers' growing reliance on this revenue source.
Read the full ranking of publishers' revenue sources
Uber is moving all of its brands on TikTok under a single account in a bid to amplify its organic following on the platform. Uber has previously worked with content creators across its various accounts, including its ride share and Uber Eats brands, but it's hoping that unifying the content will build connections with its diverse audience. Because TikTok mainly hosts user-generated content, brands primarily rely on engagement and impressions as primary success metrics for their brand pages on TikTok. This is according to data from Digiday+ Research's CMO Strategies series.
The stats:
Slightly less than half of marketer respondents (46%) said they primarily rely on engagement as the top success metric for their brand pages on TikTok, while 29% said they primarily rely on impressions.

Last year, only 15% of brands opted to name TikTok among even their top three conversion drivers. This year, 18% chose it as their No. 1 platform for conversions, and it came in third place overall, after Instagram and Facebook. This is particularly noteworthy as the other platforms all saw decreases in their standings as top conversion drivers.
Read more about success metrics and challenges on social platforms

See research from all Digiday Media Brands:
https://digiday.com/?p=524182
December 1, 2023 • 6 min read
It's hard to concisely capture the myriad ways ChatGPT and generative AI overall have shaped business culture and society in a single year.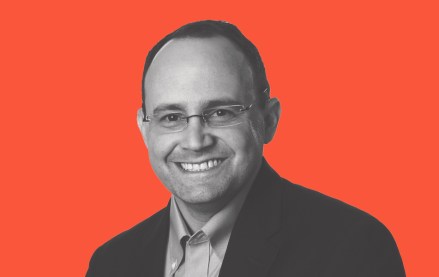 November 29, 2023 • 6 min read
McAfee's holiday shopping survey found 88% of U.S. consumers think hackers will use AI to "create compelling online scams."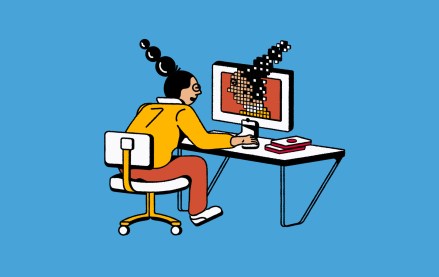 November 29, 2023 • 3 min read
Ad measurement firm Innovid's recent report on television insights revealed advertiser challenges around the growing gap between measuring media and optimizing campaigns across various services and platforms.