Media Buying Briefing: Agencies' views for and against bid shading
September 18, 2023 • 8 min read
Ivy Liu
This Media Buying Briefing covers the latest in agency news and media buying for Digiday+ members and is distributed over email every Monday at 10 a.m. ET. More from the series →
Now that it's been a few years since bid shading became prevalent in programmatic investment, how do agencies know it's actually working? That depends, since there are still plenty of uncertainties and complexities around the benefits and downsides of this tool.
First, a quick reminder of what bid shading is: In programmatic advertising, a second-price auction allows the highest bidder to pay a bit more than the second-highest bid, whereas a first-price auction model makes advertisers pay what they bid. This is where bid shading comes in – the algorithm tries to predict the highest bid so that buyers aren't overpaying. It does this based on historical data on winning bid prices for an ad placement. (More from our WTF series here.)
There are arguments that bid shading works well as a middle ground, with PubMatic and The Trade Desk asserting that advertisers pay an average 20% less on their bids (both offer bid shading). It's a welcome relief to advertisers experiencing the increasing costs of inventory, but there remain concerns that ad-tech players and SSPs can take advantage of them. After all, bidders can't access the information that is used to predict the numbers.
"That's why it's up to agencies to keep ad-tech partners honest about their algorithms' inner workings and find smart ways to integrate more customized and dynamic first-party data approaches to deliver the best possible investments at scale," said Kay Wesolowski, svp of investment and partnerships at independent agency Kelly Scott Madison.
Let's dive into some of the good and bad with this emerging technique.
Pros: efficiency, cost savings, alternative to traditional models
As ad-tech platforms contend, bid shading can save companies on their media investments by working to prevent overbidding on an ad placement. The solution has become a valuable alternative to the traditional first- and second-price auction models, both of which have disadvantages.
Paul DeJarnatt, vp head of digital at Novus, put it this way: From an agency standpoint, he prefers second-price auctions over first-price due to the cost difference. However, the marketplace is moving toward bid shading "as a way to find a balance between clearing inventory and price efficiency. Ideally, we wouldn't even have a need for bid shading," DeJarnatt added.
Agencies say bid shading can be valuable as an alternative to current auction models, provided they see the savings. As DeJarnatt explained, the benefit of bid shading could be "many millions of dollars saved for our clients." There certainly seems to be a need: A Cognitiv study last month found that 64% of digital media buyers noted first-price auctions caused their CPMs to increase.
It can potentially increase efficiency in the buying process, but that depends on whether agencies have the right tools in place. "To capitalize on [bid shading] fully, buyers need to be utilizing advanced technology like sellers are and develop custom bidding algorithms to ensure they're bidding at an efficient a rate as possible for each impression – and avoiding driving up overall clearing prices," noted Lauren Ver Steeg, programmatic supervisor at indie media agency Good Apple.
It can be useful to employ bid shading during economic slowdowns, said Emma Kubes, paid media specialist at digital agency Cuker. By maximizing efficiency and the value of media investments, "this technique remains particularly valuable in times of economic downturns, as it mitigates the impact of rising CPM costs in less competitive environments," Kubes said.
With more recent AI developments, bid shading technology could also get better integrated and help further streamline media budgets. "Looking ahead, bid shading will evolve alongside advanced targeting and AI, continuing to shape the future of advertising," Kubes said. Kyle McNulty, programmatic director of performance marketing agency Rise Interactive, also mentioned that AI tools, like The Trade Desk's predictive clearing price, helps to evaluate historical bid data, user behavior and other market trends to set an ideal price. "Traditionally, bid shading has been a largely manual and rules-based calculation, but AI algorithms can analyze vast, complex data sets in real-time to more accurately predict the optimal bid," McNulty added.
Currently, much of programmatic advertising is through first-price auctioning, according to Cognitiv. Bid shading ideally provides a way for advertisers to avoid overbidding and helps to shift the power dynamics between advertisers and publishers.
Cons: overpaying for impressions, transparency and added fees
Bid shading is far from a perfect process, and agencies have pointed out there remains a lack of transparency to how the algorithm generates prices. Additionally, if not monitored aggressively and integrated with the right platforms, using bid shading can ultimately drive prices up.
"Bid shading is a necessary evil to limit the downside of first-price auctions for advertisers while still letting them have a better chance at winning," said Andrew Covato, founder and managing director of ad measurement consultancy Growth by Science.
A lot of buyers still don't fully understand bid shading. As Cognitiv found, a third of digital media buyers are not aware that bid shading exists, and only 35% said they are extremely confident in how its algorithm works and can explain it to others. Still, 70% of those surveyed said they are paying an extra fee for the tool and assuming it is saving them money.
Bid shading can still lead to overpaying for impressions in the end. "While bid shading helps to mitigate the drastic overpaying for impressions that can happen in a first-price auction, a lack of time for human traders to continuously monitor average clearing prices and a lack of transparency into DSP and SSPs' bid shading algorithms can still lead to over-bidding — and in turn, overpaying for impressions," Ver Steeg explained.
There is little transparency on the ad-tech side. It is hard to determine if bid shaders are being more aggressive. "They're not perfect," said DeJarnatt. Covato added that "the problem is that advertisers don't have a clue on what to bid, because they don't know how to appropriately value their impressions and balance that with achieving scale," largely the result of how opaque the practice can be.
The strategy could impact quality of impressions. While bid shading aims to arrive at slightly lower bids than the maximum that an advertiser would have paid for an ad impression, it can result in losing quality impressions, which can impact overall reach and effectiveness, Kubes said. She added that the key is to "take advantage of bid shading when using first-price auctions and try to find the right balance for their campaign objectives."
It could start to drive up prices for all parties if buyers are not leveraging the right DSPs and type of data, said Ver Steeg, who pointed out that buyers need to be able to tap into the bid stream and collect data on ad size, site and exchange. These datapoints inform bid-shading algorithms, therefore allowing buyers to analyze this with their algorithm helps them determine the best rate for a campaign. "So you aren't continuously overbidding, which will drive up average win rates [overtime] and … likely increase the clearing price that bid shading algorithms will arrive at – increasing costs for everyone," Ver Steeg added.
Things can still go wrong in an auction. After all, bidding depends on "advertisers acting rationally and bidding their maximum true value," Covato said. "However, if one big enough advertiser doesn't do this, the whole auction is wrecked for the rest."
For now, the practice will continue. Whether attempts to shed more light into dark corners of programmatic advertising ultimately inhibits bid shading remains to be seen.
Color by numbers
How much do consumers care about brands speaking out on social issues? Social media platform Sprout Social's study this month of 1,800 consumers and 900 marketers found that only one in four think speaking out about causes and issues in the news makes a brand memorable on social media. It seems that brands responding to people's inquiries leaves a far bigger impression. More stats:
76% of consumers place equal value on brands prioritizing customer support and responding quickly to their needs, with 69% expecting a response within the same day of reaching out.
70% of consumers want personalized responses when they reach out to brands on social channels.
68% of consumers are following brands on social to stay informed about new products and services, while 46% want to get exclusive deals and promos.
47% of all marketers plan to use AI and automation tools for managing customer inquiries at scale, which frees up time for interacting with customers through deeper engagement. — Antoinette Siu
Takeoff & landing
Nielsen named longtime product executive Karthik Rao its new CEO, replacing David Kenney who moved up to an executive chairman role. The change comes amidst increasing competition from the ratings firm, as well as calls for changes to its methodology.
Account wins: Dentsu's Carat consolidated work for client Kraft Heinz by landing U.S. media from Starcom. Carat has had global duties for the CPG giant since 2020 … Independent Novus landed media AOR duties for Valvoline Instant Oil Change, handling all media planning, buying and execution for the chain of franchises … Fellow independent SwellShark landed media AOR duties for PBS, with campaign work starting this month.
Mediaplus formed a strategic partnership with OOH firm Talon to jointly develop campaigns. The two have already worked together on spectaculars for coffee client De'Longhi North America.
Common Interest is a new holding company formed by Anthony Freedman, an investor and entrepreneur, whose first acquisition is of TwentyFirstCenturyBrand, an agency founded by Jonathan Mildenhall and Neil Barrie.
Direct quote
"$110 billion. This is a movement. This is the next big wave of advertising … So let's drive that forward together."

— Criteo CEO Megan Clarken unveiling the launch of a DSP that aims to unify the growing world of retail media.
Speed reading
A team of reporters including Seb Joseph, Ronan Shields, Marty Swant and Krystal Scanlon have covered the U.S. DOJ's lawsuits against Google from a number of angles, including opening arguments on both sides, the impact on digital advertising, an advertiser's guide to the trial and a history lesson on The Sherman Act, on which the DOJ's case is based.
Scanlon also dug up the pitch deck for TikTok Shop's U.S. launch and analyzes the offering.
And I wrote about how agencies are uncovering new brand metrics and KPIs to help their clients achieve results in an influencer-driven world.
https://digiday.com/?p=517939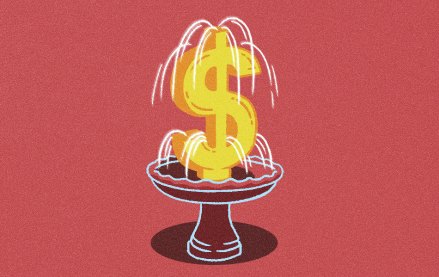 September 21, 2023 • 4 min read
Retail media and the bounceback of digital advertising led IPG's Magna to raise its ad revenue growth forecast to more than 5% to total $337 billion in 2023.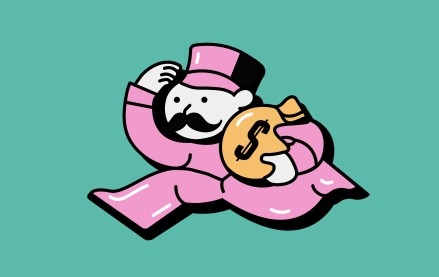 September 21, 2023 • 6 min read
TRUSTX seeks funding to expand its PET ambitions as M&A signals stir ahead of Q4.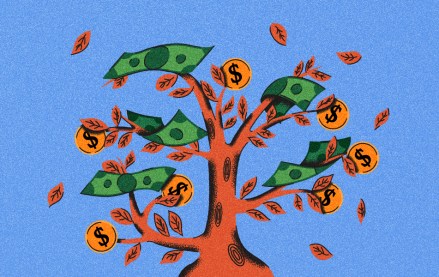 September 18, 2023 • 8 min read
Ever since bid shading became prevalent in programmatic, how do agencies know it's working? There are still plenty of uncertainties and complexities around the benefits and downsides.