IPG vet Joshua Lowcock takes on a new role at Quad
October 23, 2023 • 4 min read
•
•
There have been a series of high-level departures from holding company agencies in the last several weeks and months — along with some rumored that haven't happened yet.
Among them is Joshua Lowcock, who last week left IPG media agency UM where he was chief media officer for the independent pastures of Wisconsin-based Quad where he takes on the president's role.
Unlike a media agency, Quad defines itself as a marketing experience company, equipped with creative, production and media assets — the last of which Lowcock will directly oversee as he finds new ways to blend all three. (He will do this from New York, where Quad has an office along with several other locations around the world.)
To hear Lowcock tell it, he's not leaving UM or IPG for any reason — he's just getting the chance to have an even larger imprint on a smaller operation where there's a more direct connection between ideation and execution. And as a respected authority on data privacy and brand safety issues, he plans to find ways to integrate Quad's various businesses — including a robust first-party data offering — into each other.
The following conversation has been edited for space and clarity.
What was your reason for making the move?
I've done stints at multiple holding companies, and I've always felt that there was an opportunity to do things differently in a better way. Maybe naively, I thought that. But I happened to come into contact with Quad and had conversations with Joel [Quadracci, Quad's CEO and chairman] who shares a very similar vision, which was, there is a different and better way to do it that doesn't have to be the same as a holding company. And it can be a transparent and values driven-approach, that requires commitment and is prepared to invest in people and talent to make it happen. And I'm like, I need to embrace this and give it a go. 
I believe the industry can transform. And I believe the industry can be better, but it needs to start from a value-based position. I think it's difficult for existing businesses to change and become better. You run a business a certain way, the complexity of running a business that way becomes hard to [undo].
What's your role going to involve at Quad?
I'll preface this by saying it's only been a few days for me. The parts that I like about the business that I think is different is, we have a legitimate, valuable first-party data set that we own. So we're not a data broker, and we don't have a data spine that is rooted in being a data broker.
We have a maker culture, that links creativity and production and media delivery together. And I look at the macro trends in the industry, and I see those converging. Not a criticism of the holding company model, but I think that the separation of creativity and media is becoming harder to continue. So [a company] that actually has those two things already interlinked, because they aren't separated, I see as valuable and different. It corporately believes in the agent side of agency. I think that's where the industry has somewhat lost its way. [Quad] actually embraces that we are agents for our clients — we put the best interests of our clients first, and we act with transparency in delivering value for them. That minimizes some of the inherent conflicts that come from approaching business any other way.
How much is in place that you're going to put your imprimatur on, and how much do you have to build?
There's a lot in place already. Rise Interactive is a brilliant brand and performance agency that has amazing talent. They've got the capability to go out and pursue bigger clients, but part of my goal and objective with them is to help them have the confidence to do that. And part of that is, I joined because I honestly hadn't heard of them. So this is an opportunity to establish a new force in the industry and build a reputation and help them go out and win business and grow.
Quad works and pitches and operates on an integrated basis. So the integrated marketing experience is fundamental to the way we position ourselves work and deliver value to clients.
One of the words that gets used a lot in the industry is integrated, as in digital and traditional. Whereas, integrated for us is creative and all forms of media. One of the great assets of Quad that I got really excited about is, they have significant muscle memory and strength in retail and in-store media. To me, that's very exciting to get my hands on and play with.
https://digiday.com/?p=522897
December 1, 2023 • 6 min read
It's hard to concisely capture the myriad ways ChatGPT and generative AI overall have shaped business culture and society in a single year.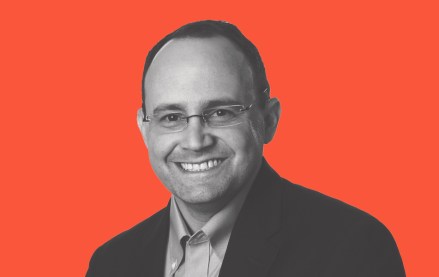 November 29, 2023 • 6 min read
McAfee's holiday shopping survey found 88% of U.S. consumers think hackers will use AI to "create compelling online scams."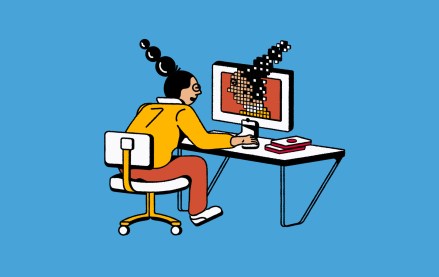 November 29, 2023 • 3 min read
Ad measurement firm Innovid's recent report on television insights revealed advertiser challenges around the growing gap between measuring media and optimizing campaigns across various services and platforms.