How much content is too much? Agencies are starting to ask that question
June 2, 2023 • 5 min read
•
•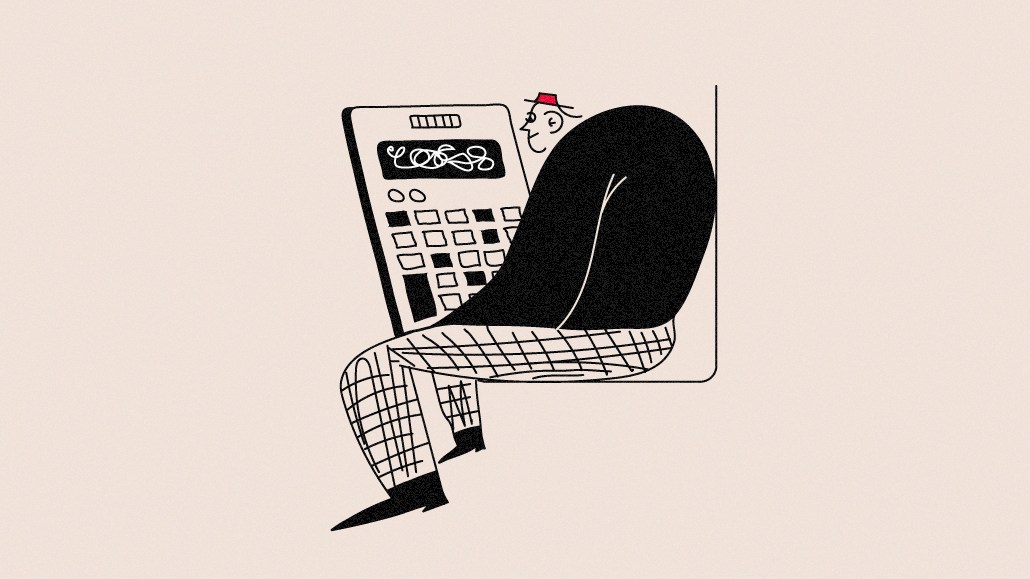 Ivy Liu
Agencies are beginning to rethink their approach to creating content for clients, thanks to the growing volume of content and more intense competition for eyeballs these days.
From using statistical analysis to influencer marketing strategies, the content business is changing as agencies evaluate the quantity, ethics and impact of the content they make for clients. But how much is too much?
Brand-driven content has become a major way for marketers to reach consumers, generating awareness and loyalty along the way. Short articles or posts and videos were the top two content types that B2C marketers used in the past 12 months, per Content Marketing Institute in 2022.
The demand keeps rising, too. In the U.S., average time spent with digital media was 8 hours and 14 minutes per day in 2022, driven by consumption on devices like smart TVs, gaming consoles and other connected devices, according to Insider Intelligence. This was up 1.9% compared to the previous year's 8 hours and 5 minutes per day. While the average isn't increasing as quickly as 2020 pandemic rates, digital media time is still taking up a bigger share of our overall time spent consuming media.
Ethics and effectiveness of content creation
There comes a certain point in content creation strategizing in which brands need to weigh ethics and purpose alongside other more concrete goals, said Amy Luca, evp, global head of social at Media.Monks. The goal is not to create as much content as possible, just for the sake of producing content — not to mention the mental health impact it could pose for people.
"I'm really trying to push my teams and the clients that we work with to really think about whether that content that we're producing is adding value and is worth spending time with," Luca told Digiday. "Are the imagery, topics, conversations, doing anything that will detract from mental health and or wellbeing of the consumers that we're approaching?"
Luca believes the way to balance this is through analyzing the fit of the content, the audience and the brand's goals. To improve this effectiveness, Media.Monks does statistical regression analysis for clients to determine the optimal amount of content. And clients are thinking more about long-term brand equity over the short-term views in social, Luca added.
"The algorithms don't reward us for the content — we see a lot of diminishing returns from the algorithms if we're just putting tons and tons of content that is content for content sake," Luca said.
The influencer business
With a lot of social media content generated by influencers, influencer marketing agencies and firms are similarly having to strike the right balance between the quantity and quality of their content. Ryan Detert, CEO of influencer marketing company Influential, said influencers have to consider their content based on an individual basis, as well as what content and platform they are using.
"There isn't going to be a one-size-fits-all answer when producing content for multiple platforms," Detert said. "The same content that goes viral on TikTok may not go viral on YouTube Shorts and vice versa."
Detert insists that quality content is not just high production value — it also needs to factor in relevance for that creator's audience. The main elements for influencers trying to grow an audience are "consistency, authenticity and cadence," he added.
At influencer management firm Cycle, the focus is on using certain lo-fi or low-resolution content that often drives more impactful results and makes the content feel more organic. Bea Iturregui, vp of creator and brand partnerships at Cycle, said the firm relies on influencers to know the best tactics for their particular audience.
"Sometimes this means having their Instagram Reel loop continuously or syndicating their in-feed post to their story," Iturregui said. "Other times it means polling their followers or a quick piece of lo-fi content created in a home kitchen."
"And it's typically never a game of quantity," added Corey Smock, Cycle's vp of business development. "Influencer marketing isn't about being the loudest in the room. It's about making personal connections and cultural impact. That's often accomplished through less, not more."
Developing a content discipline
Some agencies are also focusing on their content offerings and working with clients on new approaches. Stagwell's Instrument, a multidisciplinary digital and creative company, this month updated its brand positioning to bring together its product, digital design and brand marketing capabilities with two new core disciplines — content innovation and experience innovation. Last November, Instrument joined forces with digital agency Hello Design within the Stagwell network.
Instrument's units will work with clients to scale across their content and digital experiences, focusing on creating stories it hopes will have impact. Paul Welch, executive director at Instrument, who leads content innovation, pointed out that the content landscape has changed a lot since the pandemic. There will always be new platforms, channels and types of media, Welch added, but Instrument focuses on partnering with right communities and a smaller quantity of content with higher value.
"It's a lot of mid funnel work – we needed to have impact, we needed to have meaning and we needed to essentially move the needle or have an impression for our consumers," Welch said. "So it isn't necessarily about the highest quantity of viewership, it's more about connecting more closely with whatever audience we want to talk to."
Even though there is a lot of content in the market, consumers also have higher expectations now. J.D. Hooge, chief creative officer at Instrument, explained that consumers and clients are "more discerning" these days – and they also have a lot of options to watch something else if the content doesn't resonate.
"They are going to call brands on their bullshit. They are going to hold brands to really high expectations as well," Hooge said.
Luca of Media.Monks added: "[Marketers and social agencies] are going to erode brand equity, and at the end of the day, the consumers will switch. It will be high switching, because whatever gets their attention is the thing that they're going to gravitate to."
https://digiday.com/?p=505829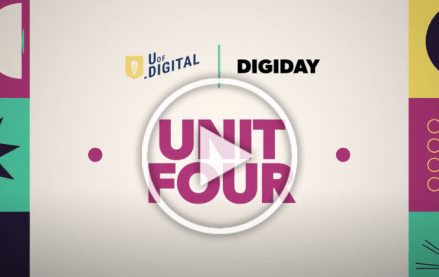 November 29, 2023 • 4 min read
This lesson reviews the rapid development of data privacy regulations and is intended for those familiar with programmatic advertising and wanting to expand their understanding. In the EU, the stringent GDPR is the law of the land. In the U.S., California has led the data privacy charge with CCPA and its CPRA amendment. Other states, […]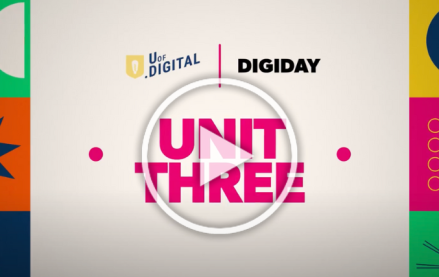 November 29, 2023 • 7 min read
Programmatic video ads are purchased and streamed over the internet on any device, including mobile devices, tablets, computers and connected TV. This lesson reviews the rapidly growing digital video advertising medium, focusing on various video formats and how they look and function. It is intended for those familiar with programmatic advertising and looking to expand […]
November 29, 2023 • 7 min read
Programmatic platforms enable buyers and sellers to transact with each other in an automated marketplace setting. This lesson reviews the different programmatic transaction types — open exchange, private marketplace, preferred deals, and programmatic guaranteed — and is intended for those familiar with programmatic advertising and looking to expand their understanding. Understanding the context around programmatic […]