How AI and other emerging tech showed up during the FIFA Women's World Cup
August 21, 2023 • 5 min read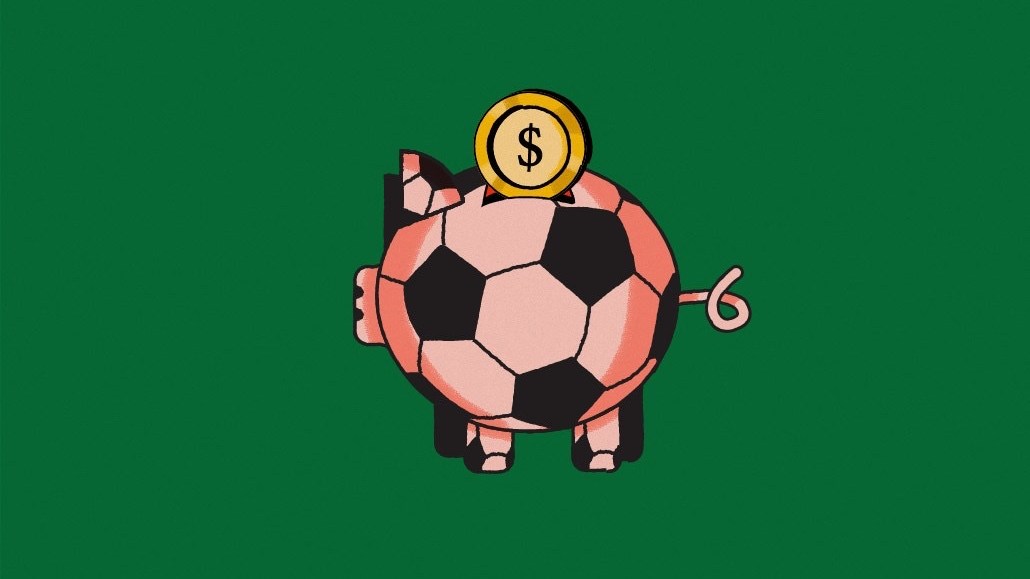 Ivy Liu
This article is also available
in Spanish
. Please use the toggle above the headline to switch languages. Visit
digiday.com/es
to read more content in Spanish.
It's no surprise that AI and other emerging tech showed up this summer Down Under during the 2023 FIFA Women's World Cup.
The tournament, which wrapped up yesterday in Australia and New Zealand with a hotly contested final match between Spain and England, attracted a lot of attention thanks to interest in the U.S. Women's National Team, which bowed out in earlier rounds. But AI, augmented reality and even blockchain also scored some points in ads, games and social media.
Emerging tech also showed up plenty last fall during the Men's World Cup in Qatar with AR filters, virtual worlds and plenty of NFTs. However, as companies explore more ways of using new tools, it's sometimes the final painting that's more memorable than the brush.
The World Cup is "a big canvas in lots of different ways" that allows for more experiments, said Gartner analyst Chris Ross. That openness allows fans — and advertisers — to try out a variety of ads, retail partnerships and shiny new tech.
Perhaps the most viral example of this during the 2023 Women's World Cup: Orange's ad promoting the French national team. The campaign, created by Publicis-owned agency Marcel Paris, created a deepfake with AI to address sexism in soccer.
"I thought the Bleues piece was really effective," Ross said. "Even though that was clearly AI-driven, there was a higher-order message associated with that. It was in service of a bigger story and wasn't just showing off the technology…Some [other companies using AI] don't meet that threshold."
Other ads also incorporated generative AI. For Cadbury's "Cheer and a Half" campaign, Ogilvy and the chocolate company used an AI image tool so fans could create posters of their favorite female athletes or upload their own photos to generate sports images of themselves.
How FIFA and its sponsors used AI
Rather than promote blockchain or AI tech by itself, Futureverse — a metaverse and AI company — created a mobile game with FIFA where people create AI-generated players that can then play against each other. According to Shara Senderoff, founder of Futureverse, the goal was to create a way to show off technology with content rather than making tech like AI or blockchains be the star of the "game before the game." (A week before the tournament ended, Senderoff told Digiday that the game had been downloaded more than 250,000 times.)
"We didn't even call Web2 'Web2' when we were in it," said Senderoff. "When the PDF standard became the reality for how we share documents, no one was climbing and screaming off their rooftops that they're sharing something as a PDF. Why are we referring to these words that refer to truly metadata as if we're the hearing of a format?"
FIFA also used AI to help with content moderation. Even before the tournament again, FIFA planned to use AI tools to analyze various social media platforms to protect players by blocking abusive posts. (During the 2022 World Cup in Qatar, the tech was used to analyze 20 million posts and block 20,000 while also referring around 300 to police.)
Beyond B2C brands, another AI company that made a big bet on the Women's World Cup is Globant, according to data from SponsorUnited. Along with venue, property and media assets, Globant's sponsorship is part of a broader deal with FIFA.
Beyond brand-building, SponsorUnited co-founder and CEO Bob Lynch said there's an inherent value for high-growth SAAS companies like Globant and others to sponsor big events like the World Cup. B2B tech sponsors can use partnerships to help leagues and teams integrate new types of tech like AI, cloud data, CRMs and other web applications. However, it also helps "buy you door openings."
"If you're a SAAS company that is high growth and $100 million plus and work with the World Cup or [pro football team Barcelona] or whoever, you can really scale that and get in the door into a tremendous amount of businesses just through credibility."
How Snapchat used augmented reality and real-time data to win fans
Beyond AI, other companies used other types of tech during the tournament. For example, Snapchat used the World Cup to show some off of its new augmented reality features including a way for soccer fans to try on official team jerseys. Along with various other AR lenses, Snap also partnered with the U.S. Women's team to turn players into Bitmoji characters and also created ways for users to learn more about players and matches with a real-time data integration.
In an interview with Digiday last month, Resh Sidhu, director of Snap's Arcadia Creative Studio, said the goal was to have Snap become a "second-screen experience" before, during and after each match. (Snap also worked with the startup Togethxr — a startup founded by U.S. soccer star Alex Morgan and other star athletes — to promote diversity and equality in women's sports.)
"Often the [AR] lenses we make do one thing and do it really well," Sidhu said. "This is actually showing the power of AR to be your companion. This is like your perfect companion to the team and the World Cup. It tracks everything, it keeps it all in place and it's offering real-time updates, which is amazing so you don't have to go elsewhere."
Despite the Web3 downturn, blockchain businesses still showed up
Blockchain-based gaming companies also saw a chance to show up in the World Cup. For example, Matchday, a blockchain-based gaming company backed by Lionel Messi, was also a sponsor of the Women's World Cup. Through a partnership with FIFA, the Spanish startup created a Matchday Challenge that let soccer fans answer quiz questions for a chance to win various player cards.
Although the portfolio of tech brands sponsoring or active in the Women's World Cup isn't as big as other leagues and tournaments for various sports, Lynch said there's a "lot of potential" as its global popularity grows.
"Cloud data and CRM solutions naturally make sense," Lynch said. "Because each one of these entities have massive amounts of first-party data on fans, on people who buy tickets, people who buy merchandize. They're basically these business ecosystems of many business when you break it down."
Just like with crypto companies sponsoring sports a few years ago, more tech companies — and especially B2B companies — are looking for ways to show up in sports, according to Rachel Goodger, CRO of CrowdIQ.
"Some of the things we're seeing in the tech space is they don't care what they're tied to as long as they're tied to something," Goodger said.
https://digiday.com/?p=515392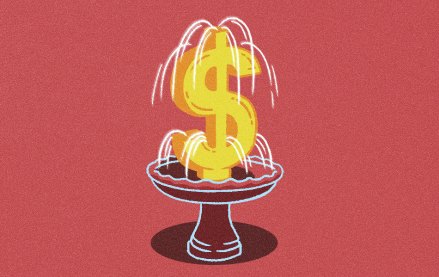 September 21, 2023 • 4 min read
Retail media and the bounceback of digital advertising led IPG's Magna to raise its ad revenue growth forecast to more than 5% to total $337 billion in 2023.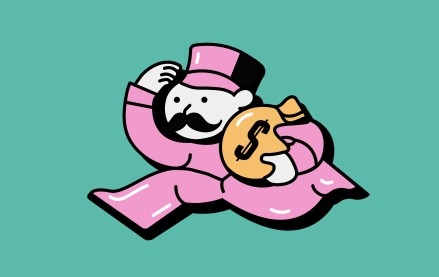 September 21, 2023 • 6 min read
TRUSTX seeks funding to expand its PET ambitions as M&A signals stir ahead of Q4.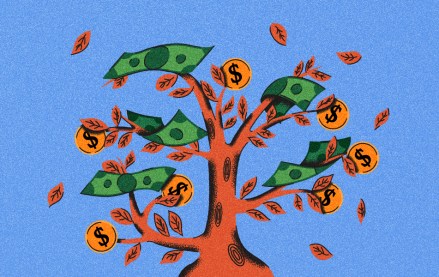 September 18, 2023 • 8 min read
Ever since bid shading became prevalent in programmatic, how do agencies know it's working? There are still plenty of uncertainties and complexities around the benefits and downsides.