How Adobe is adding new generative AI tools for enterprise clients and everyday users
June 9, 2023 • 3 min read
•
•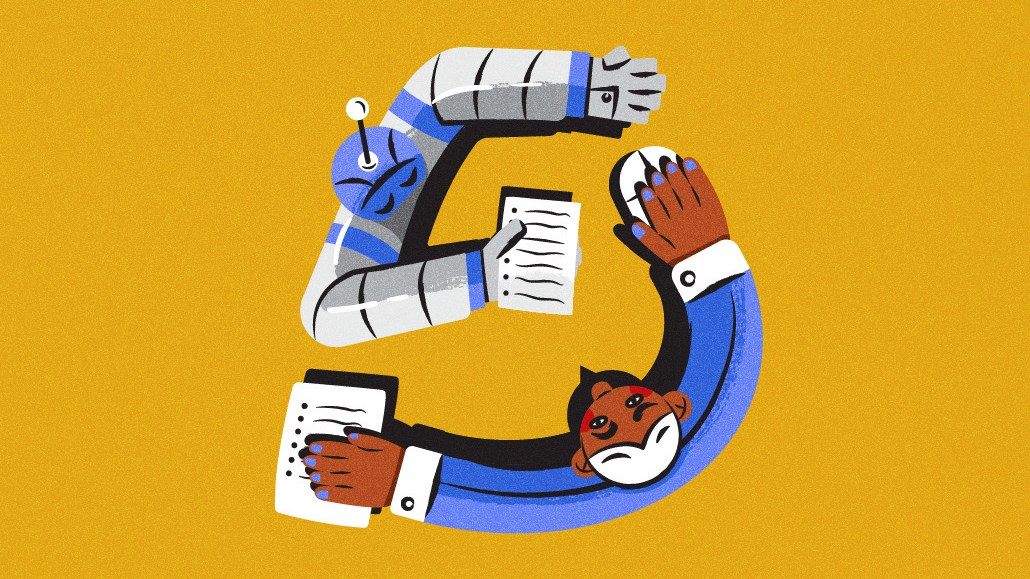 Ivy Liu
Months after debuting its generative AI engine Firefly, Adobe — with updates announced yesterday — is hoping to drive more adoption across a range of users, from marketers to everyday enthusiasts.
In addition to AI-created images and videos, Adobe will also begin letting companies generate text for social media, marketing campaigns and other materials such as flyers and logos. Some features will be available through a new subscription-based platform called Adobe Firefly for Enterprise, as well as a free beta version of Adobe Express, which is currently a desktop platform ahead of a mobile version "coming soon."
The updates, announced during Adobe Summit EMEA, come as the generative AI space gains more momentum, with tech giants and startups alike racing to add new features that are being tested and adopted by large and small brands alike. So far, "hundreds" of brands and agencies — including IBM, Mattel and Dentsu — are generating content with Firefly, according to Adobe, which said it has already generated more than 200 million images for beta users since March. Adobe has also added a way for users to custom-train Firefly with their branded assets to generate content based on a company's brand guidelines and existing creative materials.
"This brand guideline issue has been an issue for decades with creative teams," said Ian Wang, head of Adobe Express Product. "What we're trying to unlock is having Express [be] a platform that is more accessible to others, connected with our creative ecosystem that's actually defining those brand kids. But having them connected is what unlocks velocity, so that's really what we're investing in because that's what our customers are asking for — that it's connected."
The efforts come as more companies look to increase their AI investments on a number of fronts ranging from building tools internally to outsourcing. According to a new survey by G2, software buyers plan to increase AI spending by 60% in 2024, while 81% of software buyers think it's important for the software they purchase to have AI.
Although many companies have experimented with AI-generated content over the past few months, plenty of others have been hesitant because of ongoing copyright issues and other risks that plague some generative AI platforms. As a way of assuring wary customers that Adobe's own AI models are only trained with appropriately licensed content, Adobe is even offering IP indemnity to enterprise clients if they're hit with copyright lawsuits related to content made with Adobe Firefly.
"We need to invest in models that really respect those things," Wang said. "We also have a responsibility as a leader in the space to really think about furthering the thought leadership around provenance and tracking what is synthesized versus what is not."
Adobe's just one of many companies that are building out new generative AI capabilities. Along with Microsoft, Google and OpenAI, others include Canva — which recently added a range of new tools to its own platform — and Shutterstock as well as startups like Jasper, Writer and Bria.
According to Gartner analyst Andrew Frank, interest in generative AI has "redlined" along with both curiosity and concerns. He said the challenge for Adobe will be how to set standards for generative content while also both competing and collaborating with other tech companies.
"It's important to create commercially sound enterprise tools for content and to respect things like intellectual property ownership and content provenance," Frank said. "I think those particular issues have been given far too little attention."
https://digiday.com/?p=506903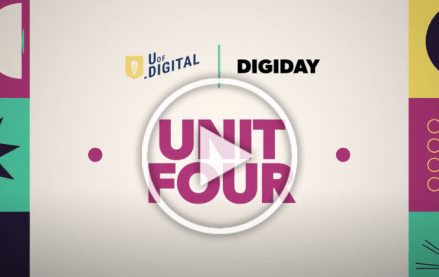 November 29, 2023 • 4 min read
This lesson reviews the rapid development of data privacy regulations and is intended for those familiar with programmatic advertising and wanting to expand their understanding. In the EU, the stringent GDPR is the law of the land. In the U.S., California has led the data privacy charge with CCPA and its CPRA amendment. Other states, […]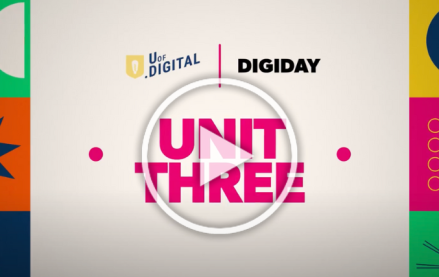 November 29, 2023 • 7 min read
Programmatic video ads are purchased and streamed over the internet on any device, including mobile devices, tablets, computers and connected TV. This lesson reviews the rapidly growing digital video advertising medium, focusing on various video formats and how they look and function. It is intended for those familiar with programmatic advertising and looking to expand […]
November 29, 2023 • 7 min read
Programmatic platforms enable buyers and sellers to transact with each other in an automated marketplace setting. This lesson reviews the different programmatic transaction types — open exchange, private marketplace, preferred deals, and programmatic guaranteed — and is intended for those familiar with programmatic advertising and looking to expand their understanding. Understanding the context around programmatic […]