Dentsu Americas' new CEO Michael Komasinski: AI could be a differentiator among holdcos
July 17, 2023 • 5 min read
Jacki Kelley's departure from her role as CEO of Dentsu Americas and chief client officer for Dentsu International came as a surprise right after Cannes Lions ended, but the agency holding company moved right away to fill her CEO slot with Michael Komasinski.
(Kelley returned to IPG as chief client officer and chief business officer, where it's whispered she has a fair shot at eventually becoming the first female CEO of an agency holding company once Philippe Krakowsky steps aside.)
A thoughtful and surprisingly humble CEO, Komasinski is an eight-year veteran of Dentsu, having spent much of his time overseeing the growth and development of Merkle, the holdco's data-driven performance arm. It's why his former title was global CEO of customer experience management (CXM) practice. Past experience includes stints at Razorfish and Nielsen.
In this new role, and in the "surprise" departure of Kelley, he said he is focused on how to activate Dentsu's assets in media, tech, data and creative across each other, while accelerating growth for each individually as quickly as possible.
This interview has been lightly edited for space and clarity.
Given the amount of time you spent with Merkle and even looking at your LinkedIn you're an engineering and philosophy major, how does that feed into your new role?
I hope I'm the right guy — time will tell. But it starts with what [Dentsu Group CEO Hiroshi Igarashi] announced is the one Dentsu vision. He said, "we're going to be a hybrid agency and consultancy." We're going to be capability-driven. We're going to develop an operating model that allows us to service clients seamlessly with those capabilities. And we're going to have a focus on the faster growing parts of the marketplace, which are technology, data, analytics oriented businesses. And we're going to infuse those as much as we can into the legacy parts of our business.
Having spent almost eight and a half years at Merkle and seven and a half inside of Dentsu, at this point I do know the business really well. I've served in two regions and I've served in global roles. And Merkle by definition has a fairly broad capability set — not so much in some of the traditional advertising spaces but in the faster growing parts of digital media, or even dynamic or performance-oriented creative.
What's your SWOT analysis of where Dentsu Americas is right now?
There are a whole bunch of reasons to believe we have some of the best capabilities in the industry full stop. Brands like Carat really are still very relevant with big global advertisers that require global scale and reach. We have Merkle, we have Merkury, which is our data and identity platform, we just acquired TAG, which is the largest and best independent creative production agency in the world.
And our Dentsu Creative business has really reemerged from its consolidation and rebranding, and is actually one of our best performing businesses in the Americas this year… I feel great about the tools that I have to work with — I need to get them to perform a little better as a group.
How do you make and keep clients happy when procurement is staring over their shoulders?
We're really tackling that in a couple of different ways. One, we started to really get serious about our global delivery network about a year year and a half ago. And that is a project that I've owned for Dentsu Group since its inception — that is building up and better linking all of our offshore and nearshore talent centers to make sure that we can resource client programs in the most efficient way. It's not just about cost reduction, it's about access to talent. It's about being agile, being able to react quickly to dynamic changes in needs. But we put a big focus on that — we've got almost 10,000 people in that group globally.
The second one is obviously nascent — the AI trend — we will have all kinds of automation opportunities over the next couple of years. I always joke that clients are really good at harvesting our efficiencies to their benefit. So the truth is, we probably will be able to do more and better marketing for clients, even as we get more efficient. And certainly we'll reap some benefit from that. But so will our clients — the procurement teams are exceptionally good at finding those pockets of efficiency to their benefit, and that's fine.
The third one would be getting our operations right about how we come together around clients so that you don't have the overhead associated with lots of management on top of different capabilities, just for the sake of managing them, right? More client centric account teams, less overhead involved in managing them — there's a real unlock in that.
What keeps you up at night? And what's the biggest issue this industry has to solve?
We're in a phase where the amount of differentiation between groups is thinner than it's been at times. The emerging AI tech might allow for some separation on that, but it's too early to tell. Everybody will have some kind of an AI platform at the center of their pitch, if they don't already. So what I tell the teams is remind them that the difference between winning and losing has never been narrower than it is today.
You've just got to be on your toes on so many things: your capabilities, your solution, your commercials, your casting, your relationship management. You just can't miss on anything. And you have to accept that that's the condition that we're in in the market, while we look for some things that can differentiate us and separate from the pack.
https://digiday.com/?p=511157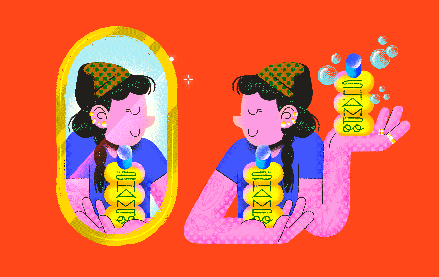 September 28, 2023 • 5 min read
Influencer marketing agency Influencer is adopting a brand lift measurement solution in a move to demonstrate the value of employing influencers and creators.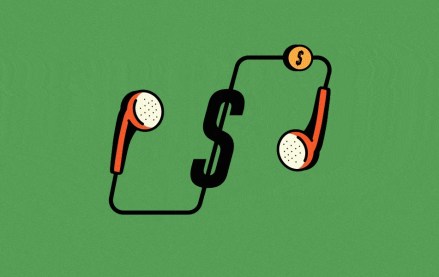 September 27, 2023 • 4 min read
The latest example comes from work that attention metrics firm Adelaide did with several audio publishers, including iHeart, NPR and Audacy around an eBay campaign.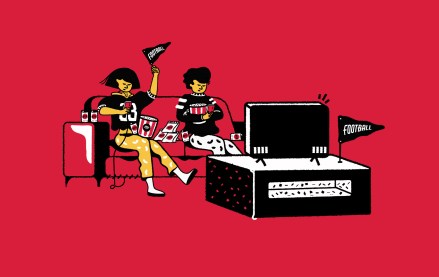 September 25, 2023 • 4 min read
S4 Capital's Media.Monks is developing an AI offering for producing fan content and highlights targeted at Gen Z.