Are NFTs dead? How media agencies are framing the future of this blockchain tech
July 21, 2023 • 4 min read
•
•
Ivy Liu
After exploding around 2021, the buzz around non-fungible tokens appears to have dropped significantly recently.
While media agencies agree that the hype of NFTs represented as expensive digital art and collectibles has completely evaporated, they believe the underlying technology still offers some value when applied to rewards and loyalty programs, along with new ways to engage audiences in industries like music and gaming.
So, to borrow from Monty Python, NFTs aren't dead yet.
There remains steady growth in the U.S., currently generating the highest revenue globally. NFT revenue in the U.S. market is expected to reach $781.9 million in 2023, showing an annual growth rate of 18.48% from 2023 to 2027, according to Statista Market Insights. By comparison, the global revenue of the NFT market will reach $1.6 billion this year, with an annual growth rate of 18.55% from 2023 to 2027.
Expanding NFTs
Brands are increasingly experimenting with NFTs for different types of loyalty programs, special access experiences and extra content tied to an event, music album or movie. For Amanda Julius, tech strategist at digital-focused agency DEPT, this shift is happening now that the speculative phase of NFTs is over.
"For brands, NFTs should be about giving consumers ownership of something, which can take lots of different forms — like their virtual identity, or the value they're creating through being a brand advocate," Julius said. "And we see a lot of potential there."
Since AI is currently occupying everyone's attention, NFTs may seem less relevant. However, Julius mentioned that there is still "energy and investment" going into the Web3 and NFT space for the firm, but did not specify how much currently. DEPT said its Web3 business is growing at about the same rate as last year, with greater focus on Web3-native companies.
Additionally, agencies can use NFTs' smart contract technology in many different ways. Julius sees it as a tool that can offer consumers new things from their favorite brands, whether it's earning something for their purchases and activities or getting access to an exclusive community.
"[Consumers could also] have a say in product development … and they're increasingly spending time in spaces like game platforms, where NFTs make sense. So we think NFTs can be a great way for brands to respond to that shift," Julius said.
Dan Gardner, cofounder of Stagwell agency Code and Theory, agreed that "worthless art and fake utility is dead" for NFTs. And while Gardner said the number of overall Web3 inquiries are "significantly down from last year," the agency is still discussing the long-term potential and applications of Web3 technologies with clients — some involving NFTs. This tracks with the general slowdown in metaverse and Web3 initiatives within the industry lately.
Gardner also found that brands jumping on the bandwagon early on have mostly abandoned those Web3 programs, but this does not render smart contracts and NFTs useless. Instead, companies are focused on the long-term applications of blockchain technology.
"There are significant opportunities for agencies that are real experts in the space, vs. the army of fake ones that assembled last year, to enable clients to harness Web3 for the long term," Gardner said. "Just like most technology, the consumer will not need to care or know to care [about the backend], but Web3 still has the potential to power important business and user use cases."
Don't call it NFT
As some Web3 experts have observed, there seems to be a stigma around calling something an NFT — it's become a dirty word of sorts best avoided in front of consumers. (Nike gets it.)
Lin Dai, CEO of Web3 company and NFT platform OneOf, compared it to Fight Club: "The number one rule of working on a NFT and Web3 technology for enterprise companies is you don't use the word NFT, because consumers have a different perception of what NFT means."
NFTs got a bad rap after being associated with high-priced digital goods early on, and some people lost money on speculative assets, Dai explained. But now Web3 tools and NFTs are becoming a part of a brand's ecosystem as they find more utility — they just may not use those three letters.
OneOf partners with brands like Mastercard and Snapple to connect more than 100 million consumers through loyalty programs, with its three biggest categories being credit card companies, airlines and hotels. Dai believes NFTs provide a way for these companies to modernize their traditional loyalty and engagement programs.
In the EU, for example, Dai mentioned that consumers may be able to track materials and sourcing in their products through this digital certificate in the future. He pointed to efforts in the region to require cosmetic brands, auto makers and electronic companies to offer consumers an easy way to trace how their products are made.
"That's a perfect application for blockchain," Dai said. "So there are a lot of different ways to enhance the core business … whether you are selling an airline ticket, selling a T-shirt or getting users to listen to your music."
For now, the future of NFTs is still being written. Now with everybody toying with generative AI tools, Dai added that AI could help speed up image creation and manage assets for NFT programs. Perhaps even image recognition: Imagine going to a bar and pointing your camera at a beer bottle, and then automatically getting rewarded as your purchase gets triggered in the blockchain.
Cheers to that possibility.
https://digiday.com/?p=511408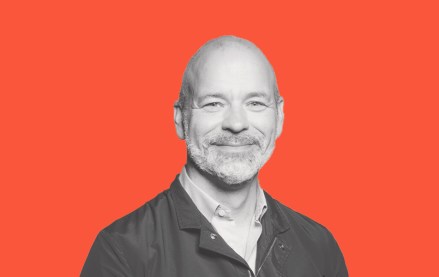 December 4, 2023 • 5 min read
Even with more than 20 agencies and 3,000 employees under its umbrella, parent Plus Company doesn't position itself as the typical holding company.
December 4, 2023 • 4 min read
Several small waves of layoffs have hit across Mediabrands' various media agencies (mostly UM) in recent months, on top of several high-level executive departures that have had an impact on operations there.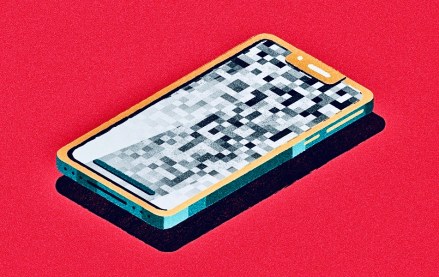 December 4, 2023 • 5 min read
Honored apps include ChatGPT, Canva, Picsart, Character AI, Pinterest and Artifact.