Agencies are concerned about how much to trust generative AI
August 3, 2023 • 4 min read
•
•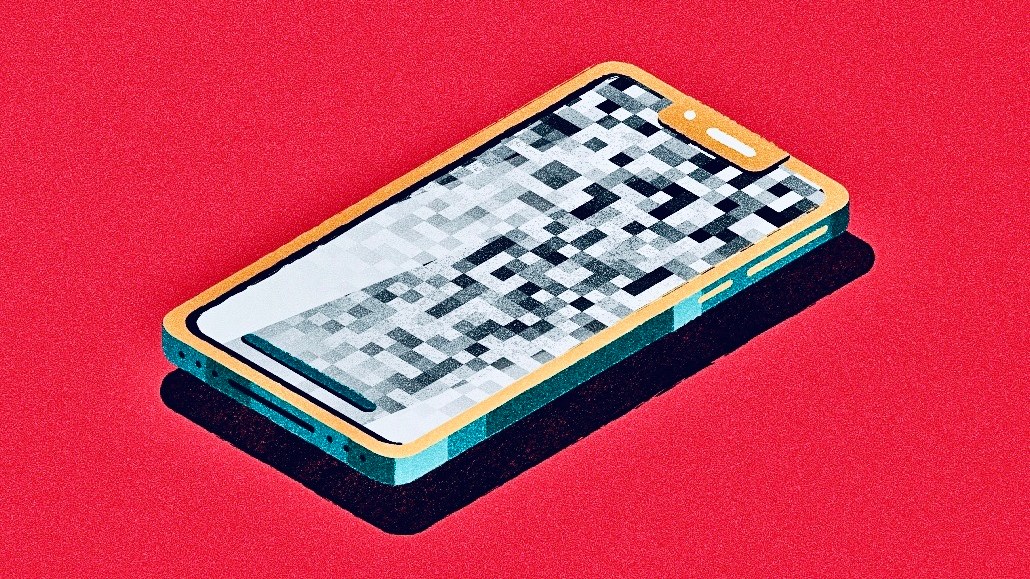 Ivy Liu
As more agencies weave generative AI into their work, there are growing concerns around how much these tools can be trusted to avoid copyright infringement or biases in their content.
Human Driven AI, an AI coaching and training service for agencies and marketers, this month surveyed 1,100 U.S. marketers, including in-house and agency teams, to ask about their most-used AI tools, upcoming challenges with these technologies, regulation and current training and education at their organizations. The company sizes varied: 42% of respondents were from a company with 101-2,000 employees, 30% were from a company with more than 2,000 employees and 28% came from organizations with 21 to 100 employees.
Many holding companies and independents have been exploring generative AI applications across their enterprise and media sides for clients. Some are partnering with tech giants, such as Amazon and Microsoft, whereas others are testing gen AI on a day-to-day basis in strategy and media planning.
"Rapid advances in generative models and natural language processing have brought AI from theoretical potential to practical applications almost overnight," said Jennifer Jones-Mitchell, founder of Human Driven AI. "From hyper-personalized offerings to enhanced customer engagement, AI is revolutionizing the digital marketing landscape."
Here is a look at some of the findings from Human Driven AI — and reactions from agencies to the findings.
Quality concerns and regulation
So how much do agencies trust gen AI right now? The report found 63% are concerned about copyright infringement when using AI-generated content and image creators. Some of these cases are already being litigated, with artists in 2022 suing multiple gen AI platforms for using their original works without license to train the AI in their styles. This could lead to infringement penalties depending on the ruling. This year, there have been similar claims that companies trained AI tools using data repositories with thousands (potentially millions) of unlicensed works.
Another 41% are worried about inherent bias in these tools that have been picked up from content on the internet.
"Marketers are still figuring out how to integrate AI into their work in an ethical, human-centric way that uses AI responsibly and effectively," Jones-Mitchell said. "As the hype settles into real-world usage, brands need frameworks for auditing AI readiness, upskilling talent, and developing governance to ensure this transformation benefits both businesses and consumers."
Agencies also have regulatory and ethical concerns as the use of AI tools continues to grow. The report identified 83% of people feeling overwhelmed by the "amount of tools to keep up with," and 92% who don't trust the tech companies to self-regulate. Their top concerns are risks in using gen AI incorrectly or unethically, and many said they are turning to industry associations to establish industry guidelines.
In recent months, agencies have also brought up challenges in brand safety, poor-quality content and ad and production wastage issues exacerbated by gen AI.
For now, some have been taking a cautious approach as they guide clients in understanding the implications of AI. Natalie Comins, group creative director at IPG's Huge, previously said that it is critical that humans are still a part of the content development process right now.
"Why? Because we believe humans help navigate the risks and rewards of technology, as well as uphold standards of privacy and quality that technology cannot do on its own," Comins said.
Current AI tools
There are a variety of AI tools for marketing that agencies are incorporating into their tech stack, depending on the needs. Amelia Bertaud, chief creative officer at Omneky, a platform that uses DALLE-2 and GPT-3 models to generate visuals and text for ads, said the company has been using generative tools to pull insights directly from ad performance. This allows brands and creators to analyze the successful ads and rapidly create assets.
"Overall, we believe that humans and AI create better content than AI alone, and we are working towards creating tools to empower human creativity," Bertaud said.
Education and training
Across the agencies and in-house teams surveyed, many said they want professional development for gen AI, with 54% saying their agency or company is currently investing in gen AI tools this year — and 72% are hopeful their employers will provide AI education this year.
From Dentsu to Omnicom, media agencies are focused on investing internally on training and resources as they develop AI capabilities. In the case of Dentsu, its partnership with Microsoft in July helps provide AI resources to all teams that are developing prototypes and solutions for clients. Omnicom also has a relationship with Microsoft to build its AI infrastructure and recently established an Automation Centers of Excellence across its networks and agencies to focus on exploring use cases.
With AI increasingly becoming a differentiator for agencies, Brady Brim-DeForest, CEO of Formula Monks, a tech pillar of Media.Monks, believes the ones that can "fully embrace AI will rule the future." That may come down in part to how they can invest in the teams using AI, whether they are creating AI-driven solutions or working on campaigns.
"It's all about staying ahead of the game, and AI is the ultimate game-changer to make it happen," Brim-DeForest said.
https://digiday.com/?p=513270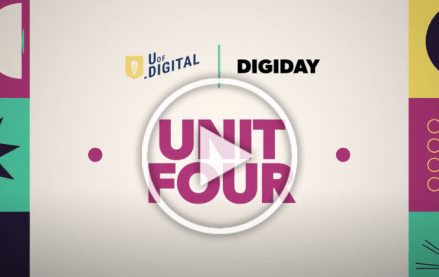 November 29, 2023 • 4 min read
This lesson reviews the rapid development of data privacy regulations and is intended for those familiar with programmatic advertising and wanting to expand their understanding. In the EU, the stringent GDPR is the law of the land. In the U.S., California has led the data privacy charge with CCPA and its CPRA amendment. Other states, […]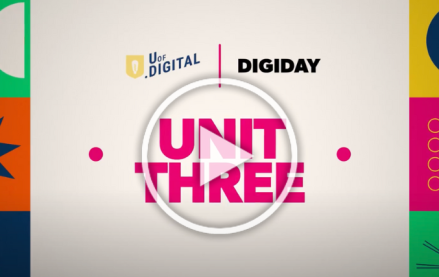 November 29, 2023 • 7 min read
Programmatic video ads are purchased and streamed over the internet on any device, including mobile devices, tablets, computers and connected TV. This lesson reviews the rapidly growing digital video advertising medium, focusing on various video formats and how they look and function. It is intended for those familiar with programmatic advertising and looking to expand […]
November 29, 2023 • 7 min read
Programmatic platforms enable buyers and sellers to transact with each other in an automated marketplace setting. This lesson reviews the different programmatic transaction types — open exchange, private marketplace, preferred deals, and programmatic guaranteed — and is intended for those familiar with programmatic advertising and looking to expand their understanding. Understanding the context around programmatic […]