In mid-March, a series of reports revealed that ads from reputable brands had been cropping up on videos from the likes of white nationalists and hate preachers. Almost overnight, hundreds of companies ranging from L'Oréal to Verizon suspended their YouTube buys. And just last week, The Times of London reported that recent U.K. election ads had appeared on videos from Islamic extremists. Thanks to YouTube's woes, "brand safety" has been one of the digital media industry's hot topics this year.
Three months since the initial bombshell dropped, agency sources say most U.S. advertisers are returning to YouTube. Ad spend on YouTube has remained stable, according to numbers crunched by ad-tracking firms Pathmatics and MediaRadar. They say that's in part because some of Google's efforts to mollify advertisers have been effective. But agencies are also quick to highlight their own initiatives, including partnerships with third-party measurement companies.
Advertisers didn't really want to leave in the first place, of course. YouTube's reach is unrivaled across the video ecosystem, especially when it comes to younger consumers. "I've rarely engaged with a client [that suspended YouTube ads] and wasn't concerned about an increase in cost per action or a decrease in ROI for their media buy," said Joe Barone, managing partner of digital ad operations at GroupM.
Barone said most of GroupM's U.S. clients have now returned to YouTube "to some degree." (Some advertisers, in an effort to reduce risk, are still keeping their buys small.) Barone attributes some of his clients' newfound confidence to the measurement product GroupM launched in partnership with OpenSlate, a video analytics firm specializing in YouTube. The tool, which debuted in late March, assigns brand-safety scores to individual pieces of YouTube content and also reports on where ads ran.
Barone isn't the only agency figure to tout the importance of third-party measurement on YouTube. "I think that working with third parties is really going to provide that check and balance," said Lora Stock, group director of social and content strategy at Campbell Ewald. An Interpublic Group agency, Campbell Ewald partners with Integral Ad Science and other third-party verification and brand-safety partners.
Advertisers that continue to avoid YouTube do have other choices. "There are options for high-quality video marketplaces that can, to a certain extent, replace YouTube," said Barone. "There are lots of ways to reinvest at least some of that YouTube money, though it certainly is a challenge to redraft a media plan without YouTube at all."
It's a challenge, but not necessarily an insurmountable one. "There are more and more alternatives every day, including Facebook," said the head media buyer for one major advertiser, who spoke on the condition of anonymity. His company pulled ads from YouTube in March, and it still hasn't returned. "YouTube does outdistance itself from the competition," he said. "But if they can't work things out, we'll find other ways to do it. It may not be as efficient and we may not see reach as quickly, but we can't compromise on being responsible advertisers."
It's impossible to glean whether, on the whole, advertisers who left YouTube suffered as a result. "Companies will say that their decision to stop advertising on YouTube [didn't hurt them]," said OpenSlate CEO Mike Henry, saying anything else would limit their leverage.
YouTube declined to be interviewed for this story and issued a statement saying it was reviewing its policies and giving brands more control over ads.
Agencies and advertisers report YouTube has responded to that leverage, making a number of advertiser-friendly platform updates in the months since the brand-safety crisis erupted. For instance, the head buyer favorably cited YouTube's move to impose a minimum of 10,000 views for any channel receiving ads, as well as the company's decision to hire a slew of new screeners to review questionable content.
"I think they've made significant efforts," added Barone. "I don't think they felt that this, too, would pass; they've had a real fear that this would affect their bottom line."
https://digiday.com/?p=241068
September 25, 2023 • 5 min read
As esports winter sets in, the companies that are best insulated from the cold are the ones that designed their balance sheets for a years-long march to profitability — not the massive and rapid returns promised by some esports companies during the industry's initial wave of growth.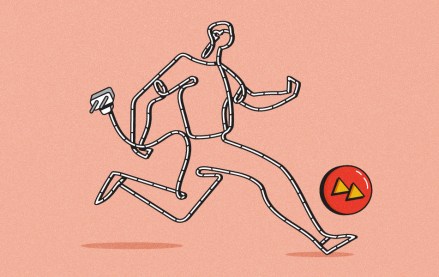 September 22, 2023 • 4 min read
Women's sports are having a moment. Brands, media companies and agencies are looking to get in on the action.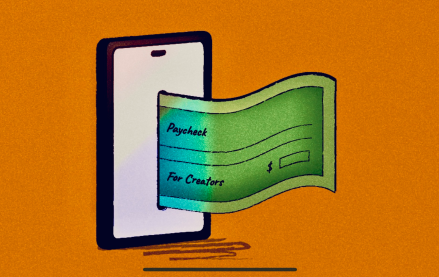 September 22, 2023 • 6 min read
The Hollywood strikes were supposed to be a game changer for many of them, but the situation hasn't quite lived up to the hype.