'You have to be constantly available': Confessions of a copywriter on managing anxiety and burnout
March 30, 2020 • 4 min read
•
•
This article is part of our Confessions series, in which we trade anonymity for candor to get an unvarnished look at the people, processes and problems inside the industry. More from the series →
As millions of people stay trapped indoors and in industries like advertising, working remotely, the threat of overwork and burnout has become even more prevalent. Adjusting to working in isolation amid a period of heightened anxiety can be tough.

In the latest edition of our Confessions series, in which we trade anonymity for candor, we hear from a copywriter about how the coronavirus has affected her job, made balancing work and life more difficult and how she fears burnout. This interview has been edited and condensed.
Other than working from home, how has the current crisis affected your job? 

It's affected everything. There's not an email without it mentioned. There's also this unspoken sentiment that we're all trapped in our homes with nothing else to do so we might as well work. This might be a symptom of being in a transitional period but there's a feeling of not being as autonomous as usual and being pretty tethered to my computer right now. 
Is it difficult to set boundaries co-workers and bosses because of that? 

Yeah, even with my own partner. All of our communication is on Microsoft Teams. Instead of putting something on a shared Google Doc to talk about later people are sending their thoughts in the moment over Teams. It's kind of like you have to be constantly available. Now it's about figuring out how to set boundaries. I've been trying to be more clear this week, saying when I am signing off and telling people I'm not talking about work anymore.
Has the work itself changed?

I have a pretty great work from home environment but that doesn't change the world around. It's nearly impossible to concentrate. Also, every brief is about coronavirus. It's kind of haunting us. This week, I had to concept and it was incredibly difficult. Either it's the head space or being siloed.
What have the hours been like? Are they longer than usual?

Yeah. The first week was really crazy. We had to figure out how to put everything on hold and we didn't know what the possibilities were. A lot of hours were about figuring out how to deal with everything that was already in motion. Even last night, I was working until 10 p.m. I have a friend at an agency in New York City and she said it's insane, that it's almost Super Bowl-level attention in terms of how brands can react.
Is it affecting your mental health to work on coming up with ways brands can talk about coronavirus while also dealing with the ways coronavirus has disrupted your life?
I've been honest with my team about feeling depressed and anxious. That helps me. But it's been a struggle to deal with things like writer's block. How do we write jokes for CPG brands at a time when no one feels like joking? I've been trying to take care myself but am definitely drinking more.
What are client calls like? Are they different?
They're honestly a little bit more human. Not to be trite but there's an understanding that we're all in this together. People's kids are trying to climb into their laps. They're seeing the weird art in my office. People are more understanding than usual. Every call and email starts off with, "Hope you're hanging in there."
Without production available, how has your job changed?
No one really knows how to concept. We're looking at animation. We're trying to think outside the box with what we can do with stock or existing footage. We're trying to do anything we can do without having people on the ground.
Does that make your job more difficult?
Yeah, for sure. There are brands that are exclusively lifestyle and now we're suddenly considering doing animation. That's not consistent with the brand tone and that's what clients get scared of. We've just been like, "This is the reality and this is an opportunity for this to be a breakthrough."
Do you fear burnout?
I do. Not knowing when this is going to end is very difficult. That and the demand to deliver as much if not more than we would normally is hard. There's a lot of pressure. And there's no out. But I know I have to take care of myself and look out for my health. You don't want to get sick. That's another concern. There's a lot to be concerned about.
You have to remember it's only advertising. We have a tendency to be pretty self-important in our industry. Yes, we can do great and amazing things. But it has to make sense. We have to keep that in perspective. Of course, it's good to have a job right now, especially when so many others don't.
https://digiday.com/?p=362867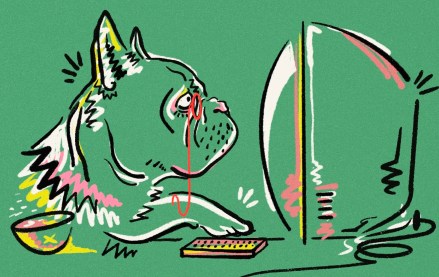 October 2, 2023 • 7 min read
•
•
When it comes to agencies, both of Meta's older sibling social media platforms may be past their primes.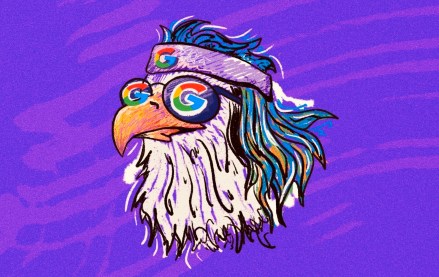 October 2, 2023 • 3 min read
•
•
The legal battle sees Apple and Google et al attempt to conceal their inner workings, developments that mirror the experience of their media customers.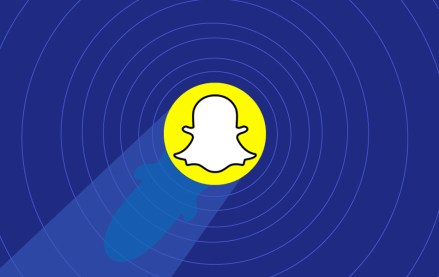 September 29, 2023 • 3 min read
•
•
"We are not diminishing the importance of AR," he said. "In fact, we are strategically reallocating resources to strengthen our endeavors in AR advertising and to elevate the fundamental AR experiences provided to Snapchat users."