Yoox Net-a-Porter turns to IBM to propel its luxury e-commerce experience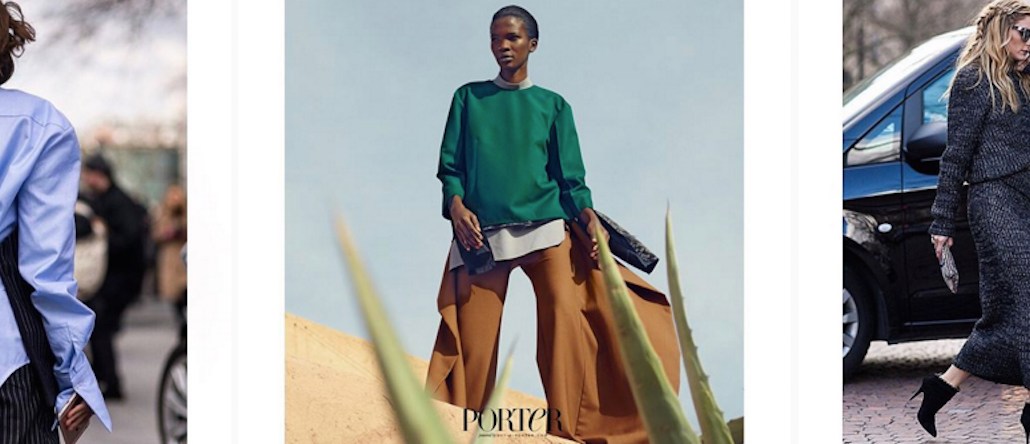 The Yoox Net-a-Porter Group, which formed when the two online marketplaces merged in September, has a new IT guy. The company has announced a partnership with IBM, through which it will use the company's technology to overhaul and improve the experience for the luxury consumer.
Yoox Net-a-Porter, which brought in $1.7 billion in 2015 — a 31 percent revenue increase, per its full-year results announced Wednesday — is the largest e-commerce mecca for shopping luxury designers. It operates hundreds of luxury brands' digital shopping experiences, like Emilio Pucci and Roberto Cavalli, and that includes order fulfillment, search navigation, customer service and mobile commerce, all of which must have a premium feel. With IBM taking over its IT, a Yoox Net-a-Porter spokesperson said that the company's team can focus instead on creative development.
In addition to the digital partnership, Yoox Net-a-Porter and IBM are also forming a Luxury and Innovation Committee, which IBM is calling a "think-tank" focused on continuing development for online luxury retail.
IBM has worked with other retail clients in the past, but its work with Yoox Net-a-Porter is perhaps the most involved: An IBM team is set up at the company's London headquarters. The long-term partnership went into effect Monday; for the Group's 2.5 million active customers, here's what the partnership will look like.
A full network for order fulfillment
Yoox Net-a-Porter is pulling off a truly premium online shopping experience by facing one of its biggest pains: waiting for orders to be delivered. To make sure their customers — who are averaging $388 spent per order — get packages as quickly as possible, IBM has enabled an integrated network for fulfillment.
Instead of only shipping from Net-a-Porter and Yoox warehouses, orders can be sourced and sent from the brand's distribution centers or stores that carry the item. For instance, if a shopper purchases a pair of Jimmy Choos, the shoes could be shipped from a Jimmy Choo warehouse or boutique, if that's the closest point to the delivery address. Customers can also pick up their orders from these stores.
"That's complex order management," said Adam Orentlicher, director of IBM Commerce. "It's an innovative concept for this type of [marketplace] business model — leveraging any type of distribution they can."
Retailers like Walmart and Kohl's have only recently begun to look to their network of physical stores (numbering in the thousands) as sources of online order fulfillments.
Smarter search, powered by Watson
Watson, IBM's cognitive system, is incorporated into Yoox Net-a-Porter's commerce platform in order to improve search functions and product assortment. According to Orentlicher, Watson can take a customer's search, purchase and browsing history to provide smarter product recommendations, and sort products in a category due to personalized relevancy. When searching for an item within the marketplace, Watson can take a sprawling string of prompts and return results.
"You, as a shopper, could go to search and type in: 'I want to see all items available in size medium, made out of this fabric and in this color that can be delivered to me tomorrow,'" said Orentlicher. "Results will be returned."
In November, IBM Watson partnered with digital agency Fluid to build a smart online search engine for The North Face coats. By asking customers questions about what they were looking for, the platform drove click-through rates up by 60 percent. Neil Patil, president of Fluid's software business, said that when it comes to cognitive search on e-commerce sites, "There's a huge runway in front of us, and for retailers that want that human experience. We're just at the beginning."
A better mobile experience
Of the IBM integration, a Yoox Net-a-Porter spokesperson said that it will allow the company to develop better native apps, deliver better customer insights and improve personalized messaging.
The spokesperson added that in 2015, mobile contributed to 40 percent of the company's overall sales. Native app revenue increased by 180 percent.
"Location services, SMS-based messaging, mobile payment, social media marketing, it's all critical as a digital company on mobile," said Orenlichter.
https://digiday.com/?p=165794