WPP Group CEO Mark Read has made clear the advertising group will need to become slimmer and nimbler. He put this post-Martin Sorrell talk into action last with the combination of Y&R and VML to form the ungainly VMLY&R. Left untouched: Wunderman, once thought of the déclassé below-the-line arm of the flashier Y&R.
In fact, Wunderman, which Read helmed for three years, has cemented its position as an esteemed arm within the holding company. What's helped lead that charge is a bet on the importance of digital and commerce and notably Amazon as the supreme leader in that category. Sorrell had repeatedly said Amazon is what kept him up at night. Embracing that nightmare, rather than avoiding, has seemingly paid off as Wunderman Commerce remains an expert of $2.2 billion advertising company going up against the duopoly of Facebook and Google and a stronghold within WPP. That's been made clear by Read's promotion and a slew of acquisitions made by Wunderman over the last year. Wunderman Commerce started in June 2017 as new division that included Salmon, an agency WPP acquired in 2013. At that time, Salmon had 850 employees. Now, there's about 1,300 within Wunderman Commerce globally (Wunderman overall has more than 9,000 employees.)
"Any leadership change can disrupt, but I think it underpins the success that both of those individuals have been involved in," said Neil Stewart, CEO of Wunderman Commerce.
Raj Nijjer, vp of new business at commerce marketing cloud YotPo, said his company works closely with commerce experience agency Gorilla Group, Wunderman's recent acquisition, and plans to "double down" on that collaboration over the next year because of the strength he sees in WPP.
"Wunderman wants to cater to the digital natives because they're seeing specialized agencies are coming in and successfully serving them end to end. It's consolidation not just in direct to consumer brands, but the agencies that serve these brands. Wunderman is in position to lead this space of  digital-first, digital-native companies. They're making all the right moves and doing the right things. For so long now brands and agencies alike talked about delivering customer-centric experiences that drive sales. Wunderman actually walks the talk," Nijjer said.
Sixteen years ago, Stewart said his agency Salmon — which came under Wunderman Commerce in June 2017 — kept talking to clients about the rise of ecommerce. At the time, that meant convincing brands to implement online order, in-store pickup. Now, that's a quite obvious need and it's implemented in Walmart and other stores. Another common behavior is consumers shopping on Amazon, and yet, over the last five or so years, the agency has been focused on reminding and helping brands work with the tech giant.
"Brands' view of commerce five years ago was content. How do I get my content on Amazon? But for us, it was always about sale. It's brave not to be [on Amazon] but at least have a strategy, have a strategy across the channels. They're not to be ignored; they're there to be understood," Stewart said.
Wunderman Commerce sells brands its expertise in tech giants like Amazon as well as the need to have a multichannel approach. To broaden the services within Wunderman Commerce, WPP has made several big acquisitions of other agencies. Last month, Wunderman bought commerce agency Gorilla Group. Earlier this month, it acquired ecommerce agency 2Sales. This week, it secured a majority stake in marketing performance company Emark. Back in May 2017, Marketplace Ignition was one of the agency's most important buys for elevating the work within Amazon, Stewart said..
Marketplace Ignition "knew the complexity of selling on Amazon. It wasn't just put on the estate. It was strategy of the content, strategy around logistics, making sure the right products are available at the time because if not you're wasting your media dollars," Stewart said.
An issue that brands continue to face is mismanagement internally on how media is bought across commerce platforms. Some brands end up outbidding themselves, Stewart said.
"Fridges will bid against washing machines for a brand, for example. What we're trying to do is a consistent strategy across all the channels so they get consistent media spend and customer acquisition," Stewart said.
Even though Amazon has attempted to make its advertising offerings a bit simpler, Stewart said Wunderman Commerce hasn't seen much reaction from clients. For one, clients are somewhat shielded from the simplification, Stewart said, and his agency provides much more than using the Amazon-owned technology. Wunderman brands themselves as "practitioners" that understand the evolving system.
"Clients are still getting their head around a broader media mix. We know what goes on with Facebook, Instagram and Google, but now other hills arrived. There's another major search engine that's one click from purchase," Stewart said, referencing Amazon.
Of course, Wunderman Commerce isn't the only agency focused on Amazon and the greater retail system on-and offline. There's other big global marketing agencies as well as consultancies. Yet Stewart said he keeps his eyes on smaller agencies, under 50 employees, located in other European countries, that are focused on specific marketplaces. To him, those competitors are also potential acquisitions. As to the consultancies, Stewart said his agency cares more about creative and longevity, not just immediate dollar signs. Indeed, the agency's slogan is "combining creativity with data" and "powered by commerce," Stewart added.
"We're thinking about the consumer change. Our organizational strategy is one of enablement. We're not Accenture. We're not Deloitte. We see our job as helping brands increase their sales. The perception in the market is you enable a client, you lose a client, but that's not true," Stewart said.
Looking ahead, Stewart has his eyes set on expanding the business internationally. Asia is at the front of mind. The structure looks a bit different, notably in the strength of Alibaba and other ecommerce platforms not named Amazon. Stewart said he also wants to grow in Latin America. Amazon has been investing in that region, as well, competing against MercadoLibre.
Amazon has helped strengthen Wunderman as it studies its services, growing as the tech giant does amid the rise of ecommerce and the disruption of duopoly.
"WPP is figuring out how do we help these digital natives who have thrived off advertising on Facebook and Instagram. They need end-to-end commerce. These brands have to figure out how to market, sell, ship, entire end-to-end mini Amazons. They can't build it all in-house," said Nijjer of Yotpo.
Still, Amazon remains a threat to the very brands Wunderman Commerce helps and therefore to the agency itself.
"If all the brands die because Amazon kills them all, we're dead," Stewart said "Our job is to make sure brands are successful. Without that we don't have a customer base."
https://digiday.com/?p=304880
September 28, 2023 • 4 min read
•
•
Some content creators are using generative AI tools to spark new levels of creativity and innovation and are sharing their experiences online in how they're using these tools to streamline their workflows and boost productivity.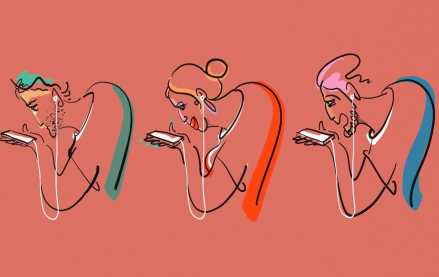 September 28, 2023 • 6 min read
•
•
In this edition of the weekly Digiday+ Research Briefing, we share focal points from Digiday's recently released reports on marketers' evolving social media tactics, including how they're using Facebook less and diving into YouTube Shorts more.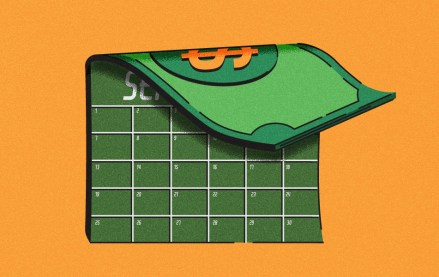 September 28, 2023 • 4 min read
•
•
In 2023, some brands' executive boardrooms are still insulated from the chill of crypto winter, for better or worse. But the rising pressure of crypto skepticism has made it more urgent than ever for companies to figure out how to use blockchain technology to support their core offerings and customer base rather than simply dropping branded NFTs and hoping for the best.