With in-person shoots out of the question, advertisers turn to CGI
April 8, 2020 • 5 min read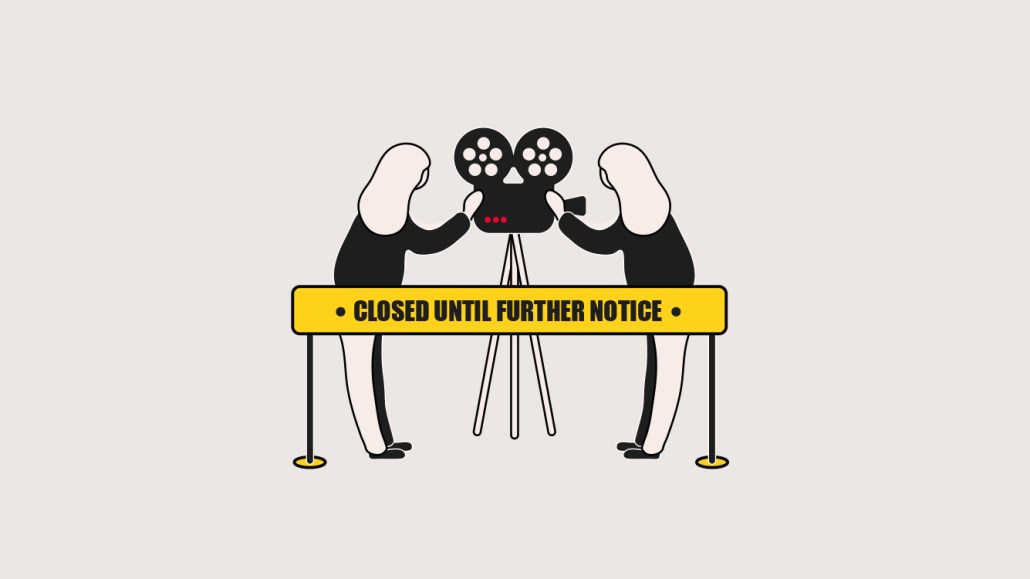 As the coronavirus-related lockdowns and social distancing rules continue around the globe, in-person commercial shoots have come to a standstill. 

Now advertisers are increasingly turning to production companies with computer-generated imagery, visual-effects and animation capabilities to add the finishing touches to campaigns already in progress and — in some cases — start discussions about creating entirely new ones from scratch.

Production companies told Digiday they have received an increase in inquiries from advertisers and agencies about how they can switch from live action shoots to CGI and animation.

"About half a dozen CMOs" have asked Richard Robinson, managing director of marketing consultancy Xeim Advise, about companies with such capabilities as the coronavirus criss took hold. Robinson said two CGI production companies had also been in touch to remind him of their services in the past two weeks.

Facing a sales vortex and a looming recession, many advertisers have aborted current productions and hit pause on marketing outlay. Like many other businesses, CGI production companies have had to quickly adapt to remote working, ensuring staff have the correct, secure tech at home — and the broadband bandwidth and to withstand the constant back-and-forth sharing of large graphics files.
"Sometimes when you're stripped of all your normal tools it makes you rethink how you do things," said Matt Miller, chief executive of the Association of Independent Commercial Producers. "I'm hearing interesting discussions about … remote shooting, directing an actor remotely with just an iPhone in front of them and various ways of setting up a shot and collaborating with others … [that] could have long lasting effects."
For the most part, the current inbound inquiries are to get a sense of what might be possible in the coming months if almost all live shoots and large gatherings are still out of the question, production companies said. Most of these clients are reluctant about spending in the short-term.

"The biggest role we are playing to [advertising clients] is consultancy, informing them of what's possible and the ability to think of a different approach to solve a problem," Mike McGee, chief creative officer at Framestore, a visual effects studio that works on movies, TV and commercials. "We are getting more calls from new clients than ever before."

CGI production studios are offering a range of options. There are vast undertakings like full computer-generated campaigns with photorealistic characters or using "deep fake" technology to modernize archive footage. For commercials that are reliant on specific talent, some production companies and agencies have floated the idea of sending a green screen to the actor's home to shoot their lines themselves, with the production company adding the rest after. And there's the option of switching to animation or stop-motion technology, which don't require large numbers of people to assemble on set.

The number of options on offer can be overwhelming clients who haven't experimented with CGI or animation before. Production companies are putting on workshops to guide clients through what's possible — and also attempting to level-set expectations on budget and timeframes.

"With live action, let's say it's a $10,000 shoot. With animation, yes you can do it for $10,000, but realistically it will be $100,000 — you'd have to lower the quality of the animation or change their expectations with the budget they've got," said Toby Wheeler, co-founder at Covert, a remote working production agency that offers VFX, motion design and animation for commercials. The expense can be ameliorated by shooting a single scene, or simply a willingness to lower expectations around the quality of the graphics, production experts said.

Wheeler said his agency's volume of work is probably down around 20% compared to usual, but that the type of work has changed massively.

"Whereas before we might be adding lasers to a live action shoot, it's now about making lasers in 3D and adding them to an animation," Wheeler said.
For many media and marketing companies whittling down expenses in recent weeks, freelance budgets were often the first to be cut. Normally around 50% of freelancers are booked out at any one time, but now there is an "an abundance of availability" across the freelancer network, with only about 10-20% currently booked, Wheeler said. Covert is "very much still recruiting" and hired an additional freelancer this week, with more to follow next week, he said. (Both Framestore and MPC currently have a freeze on recruitment.)

Brave Bison, a social video company that produces its own shows as well as content for brands, is exploring the use of stop animation and 8-bit animation. In the meantime, the filters available for anyone to use on apps like TikTok and Snapchat have come in handy.

"We can be more creative at home — that's solved a lot of issues," said Brave Bison managing director for publishing Ben Sinden. "If this happened three years ago it'd be very different."

Even for advertisers desperate to continue to push through the current challenges and produce their ads, with little visibility as to how the pandemic will play out, it may be difficult to strike a tone that will be empathetic with the mood of the viewer when it airs.

"By now the Christmas scripts would start going out," said Jonathan Davies, managing director at Moving Picture Company, a visual effects and production studio. "No-one knows what tone Christmas will be this year."
https://digiday.com/?p=363639
September 25, 2023 • 5 min read
As esports winter sets in, the companies that are best insulated from the cold are the ones that designed their balance sheets for a years-long march to profitability — not the massive and rapid returns promised by some esports companies during the industry's initial wave of growth.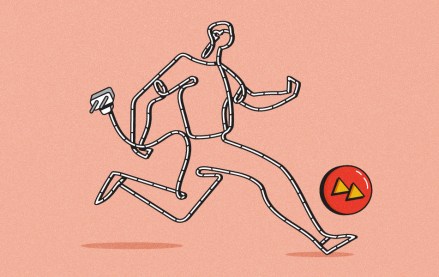 September 22, 2023 • 4 min read
Women's sports are having a moment. Brands, media companies and agencies are looking to get in on the action.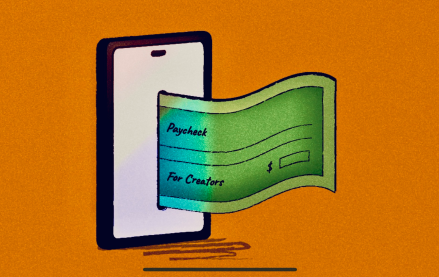 September 22, 2023 • 6 min read
The Hollywood strikes were supposed to be a game changer for many of them, but the situation hasn't quite lived up to the hype.