Why vaccine mandates could become an ethical minefield for employers
October 11, 2021 • 7 min read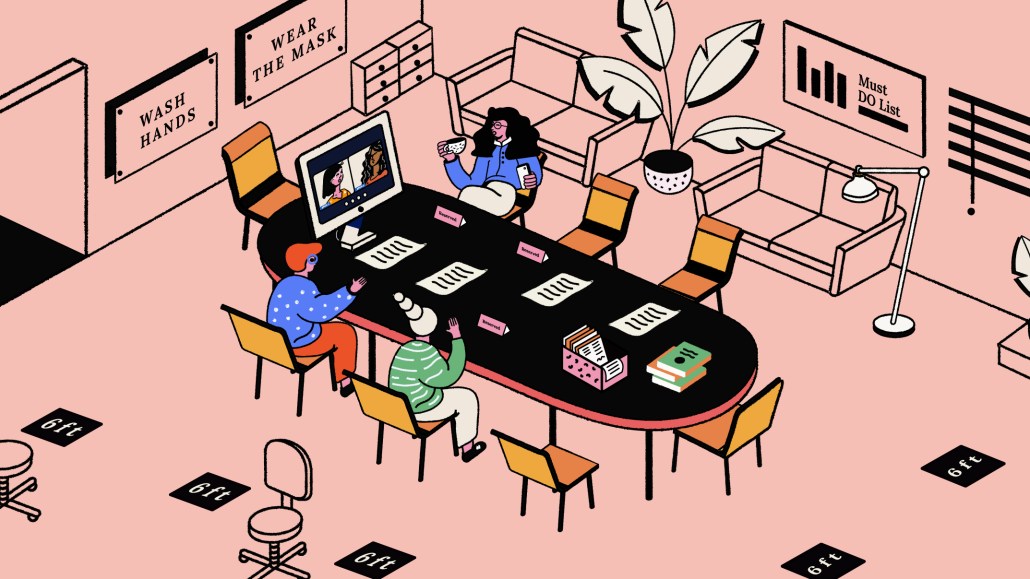 Ivy Liu
This article is part of the Future of Work briefing, a weekly email with stories, interviews, trends and links about how work, workplaces and workforces are changing. Sign up here.
Cory Munchbach has been watching the "no jab, no job" debate closely.
The COO at global customer data platform BlueConic wants her team to be open-minded about returning to in-person working, yet when it comes to vaccinations the company's approach is strict.
"We want to ease people back to the office and try new things such as different ways of commuting," she said. "However, we felt strongly that for the safety of our employees, their families and their communities, anyone who wants to return to their desks or travel on business must be fully vaccinated."
She points out that a number of technology companies around the world, including Google and Facebook, have already mandated that workers can only come to the office if they have been vaccinated. "In the U.S., it's been made clear by the Equal Employment Opportunity Commission that for the sake of public health requiring proof of vaccination is acceptable."
What we do know is that any kind of vaccine mandate will be a polarizing issue in the workplace.
There are fears that employees who are unhappy about such a ruling will become disengaged and less productive – or leave.
Leslie Tarnacki, senior vp of human resources at global workforce solutions company Workforce Software, said employers must be ready for a backlash.
"Many people feel very strongly about being told what they must or must not do," she said. "The directors should consider how leaders communicate the health and safety concerns of all their employees while balancing that with hard mandates that may worsen disparities and inequities that already exist."
Last month U.S. President Joe Biden said companies with more than 100 workers must ensure their staff are jabbed, or introduce weekly testing. Failure to do so could mean a fine of up to $14,000. Companies are now being urged to implement robust processes for managing vaccination records and testing so they remain compliant.
Seattle-based software firm TINYhr has just released the findings of its 2021 State of Employment Engagement report. It claims that 48% of organizations are encouraging vaccinations, but 28% still have no vaccine policy and only 7% plan to mandate them. It is likely these figures will change following Biden's announcement.
What studies also show is that most workers are in favor of vaccine mandates.
A July survey of almost 3,000 full-time workers in the U.S. by LinkedIn revealed that 75% of professionals said it was important their employer required employees to be vaccinated before returning to the workplace. The same study revealed that 27% will refuse to come back to the office unless this happens, while 28% of all respondents will have no qualms asking their colleagues if they have had the jab.
As we emerge from the pandemic it won't just be existing employees who are questioned about their vaccine status. Any mandate will have an impact on the hiring process, and this could cause tension in sectors where there are significant skill shortages. A survey by Skynova, which helps small businesses with their invoicing, notes that three in five hiring managers will ask candidates to reveal their vaccination situation.
While a vaccine mandate may be fine for many people, there is a risk it could become an ethical minefield for employers. The legal implications are still cloudy and the law will vary across the world, creating a headache for global organizations.
While many big employers in the U.S. such as Walmart and Disney are insisting that many of their staff are vaccinated, in Europe it is not so simple because employment laws are more stringent.
In the UK, for instance, the Public Health Act 1984 states that individuals cannot be forced to undergo medical treatment, including vaccines. Meanwhile, the European Union's General Data Protection Regulation means employees are not obliged to reveal any part of their medical history.
Dee Coakley, CEO at Dublin-based Boundless which has a tech platform to help companies that hire people around the globe, said implementing a vaccine mandate is currently not advisable in many countries.
"The employee could raise a claim of unfair dismissal or of discrimination," said Coakley. "Being 'anti-vax' is not a protected characteristic in discrimination legislation, however disability and religious beliefs are. Therefore, people who have a disability or a religious faith could claim that they cannot be vaccinated on these grounds."
What we are likely to see is employers introducing new terms and conditions to employment contracts which insist that workers agree to be vaccinated if they want the job.
3 Questions with Josh Feinberg, president of the Cleaning Coalition of America
You've just released a white paper advising businesses on how to reopen offices safely, please summarize its findings.
The white paper offers recommendations for how businesses can safely reopen and maintain a healthy workplace amid changing regulations and widespread uncertainty. The report finds that complementing traditional cleaning measures with advanced disinfecting procedures can reduce the spread of pathogens — not only COVID-19 but also other common viruses that sicken millions of people and cost businesses $225 billion in productivity losses every year. COVID-19 is not the first and will not be the last infectious virus, so ensuring businesses have a holistic plan in place for managing illness is more important than ever.
What advice do you give employers for how they should mitigate the risks in their offices, and how should policies be set for vaccinated and unvaccinated staff?
Regardless of vaccination status, businesses must embrace a more comprehensive view of safety that prioritizes worker health. As companies formalize their reopening plans and look to facilitate a safe return to business, it is critical that the following procedures and protocols are in place: conduct an initial site assessment; develop a plan for decontamination; create occupant communication signage kits; ensure routine and high-touch disinfection; and craft broader disinfection plans. Even relatively small cleaning interventions can make a major difference for worker health and productivity. In fact, experts say that cleaning can reduce rates of cold and flu by 80 percent.
What will be the biggest challenges in sustaining the right levels of hygiene and how can employers best prepare themselves for them?
As concerns over the delta variant mount, businesses are facing an uphill battle in attracting employees back to workplaces and must act quickly to adopt new health and safety practices. Central to success will not only be ensuring consistency of cleaning practices, but also increasing the visibility of professional cleaners. With the fear of contracting COVID-19 still widespread, even among those who are vaccinated, more round-the-clock cleaning services can offer peace-of-mind while also keeping high-touch surfaces disinfected. More than ever, both current and prospective employees need to know their employer will not sacrifice worker health for an improved bottom line.
By the numbers
71% of 1,074 dog parents in the U.S. who are still working from home believe they will miss their dog – significantly more than the 42% who said they will miss their spouse or and 39% their children when they return to the workplace.
[Source of data: Bark report.]

60% of 1,250 U.S. companies with employees who work remotely are using monitoring software to track employee activity and productivity, and 14% of them say employees are unaware of software.
[Source of data: Digital.com data.]

29% of Black women, 22% of White women and 21% of Latinx women were most likely to report that their pay is lower than that of their peers, according to a survey involving 2,268 women.
[Source of data: Coqual report.]
What else we've covered
https://digiday.com/?p=428181
September 27, 2023 • 10 min read
Digiday+ Research assesses how brands and influencers are using Shorts to reach new audiences and what types of Shorts videos create the most buzz for marketers.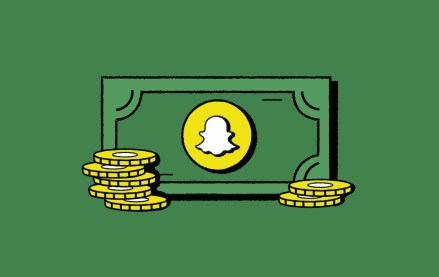 September 27, 2023 • 4 min read
Yesterday, Snapchat marked its return to in-person agency roadshows, sending company representatives to Horizon Media's Manhattan office to showcase a Snap-designed video game intended to capture the essence of what it's like to work at an agency — and how Snapchat can be part of the process.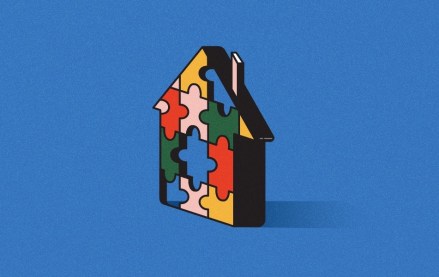 September 27, 2023 • 5 min read
As in-housing settles in as a mainstay, some marketers push for complete control.