Robot manicures are the newest way to get people back in the office
October 5, 2021 • 4 min read
•
•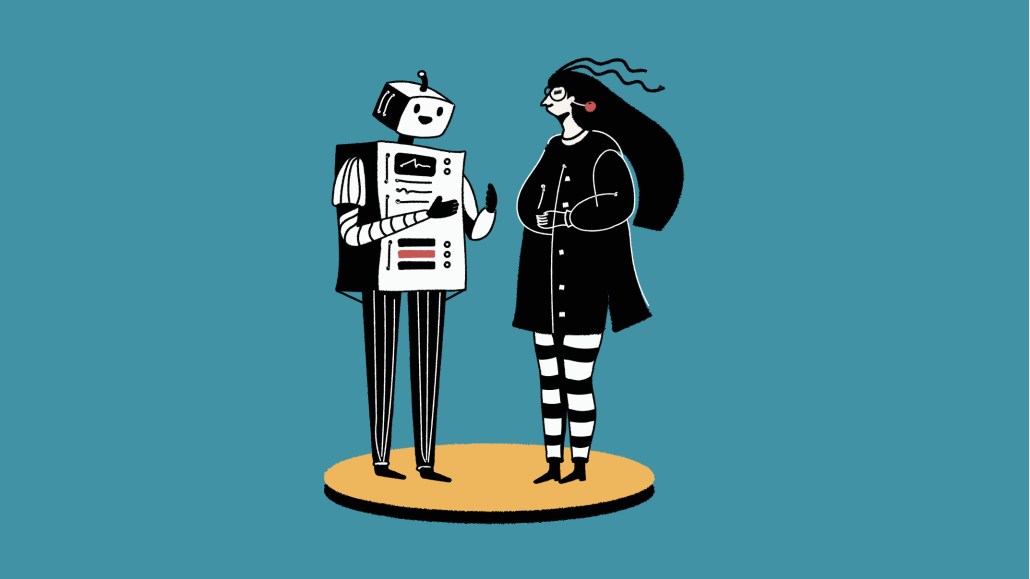 Ivy Liu
This article was reported on — and first published by — Digiday sibling Glossy
With only around one-third of workers interested in going back to the office, buildings are rolling out incentives to try to maintain corporate tenants. The latest perk: the robot manicure.
Robot manicure startup Clockwork began offering its services at 30 Rockefeller Center on October 4 as a part of the building's Zo Lounge for employee wellness, beauty and lifestyle amenities. In order to compete with the comforts of working from home, 30 Rock owner and real estate developer Tishman Speyer has been adding many amenities during the ongoing pandemic in hopes of luring employees back to work.
"We can definitely see corporate offices, once they're back up, wanting to give this to their employees as a perk," said Renuka Apte, founder and CEO of Clockwork. Rather than a full-service manicure, Clockwork currently functions as a $10 quick nail-painting service with what it calls "minicures." It utilizes AI to accurately paint within the borders of the nail, and is currently available in 10 solid colors from brands including OPI and L'Oréal. Since launching in 2018, the startup is seeing demand as a corporate amenity, as well as in retail stores and residential complexes. While the brand's initial plan was to focus on corporate clients, it expanded its outreach to residential buildings after the pandemic began.
The 30 Rock launch is the startup's East Coast debut, following the opening of a San Francisco pop-up in May.Demand has been high for the San Francisco location, which is open three days a week and offers 60 appointments per week.
"We crossed the 1,000-paid-manicures mark way sooner than we expected," said Aaron Feldstein, the CTO of Clockwork. "Whenever we are at the store for work, even if there is a closed sign up, we have people knocking and asking us if they can come in."
The company has received $3.2 million in funding to date, with its latest seed round led by Initialized Capital via Reddit founder Alexis Ohanian. Angel investors include former Stitch Fix COO Julie Bornstein and Manicube founder Elizabeth Whitman.
To convince male VCs to invest, Apte, a Dropbox alum, had to go to great lengths to explain the existing demand. Clockwork is marketed to women looking for efficiency and speed — a concept that was initially a tough sell to male investors.
"A lot of investors are men, and so they are like, 'Oh, but don't women just want to go there to relax?" said Apte, whose own market research had found that many women are too busy and want a quick manicure. "We've actually had situations two or three times when people have been like, 'I'm sure my wife wants to go there to relax. You should talk to her.' And we talked to her, and she's like, 'Oh my God; I love this. When can it be available?" said Apte.
Another challenge with VC investors: teaching them how hard it is to paint nails.
"I just started taking nail polish bottles to investor meetings and I was like, 'Alright, you do it now,'" said Apte.
Since the pandemic, investor interest has been much less of a challenge given the hygienic nature of the service. "We do get a lot of other investors reaching out post pandemic. But by that time, we just weren't interested in taking more money," said Apte.
The Zo Lounge operates across Tishman Speyer properties globally. It had already been offering manicures along with other beauty services, but the robots allow the service sans human interaction.
"A lot of people tell us, 'This is great. I don't have to sit in front of a person and worry about breathing the same air,' especially for almost an hour and a half, which is the average time to get your nails done," said Apte.
https://digiday.com/?p=427844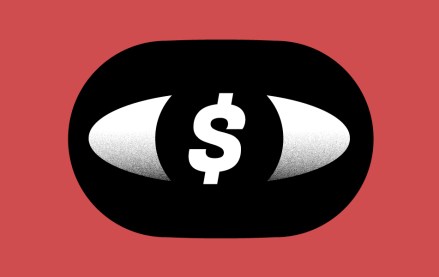 December 5, 2023 • 3 min read
The latest edition of the ANA's programmatic transparency report claims $22 billion can be saved by drastically cutting the ad tech bloat.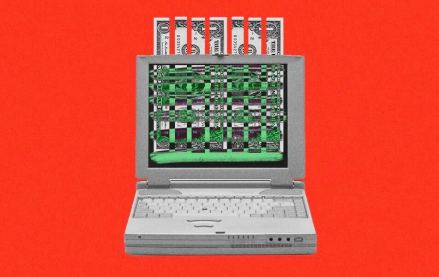 December 5, 2023 • 5 min read
Agency clients still see programmatic as an important part of their marketing budgets. But, overall, the uncertainty around programmatic could be causing them to lose confidence in online display ads as a marketing channel, and, as a result, agency clients are investing less in online display.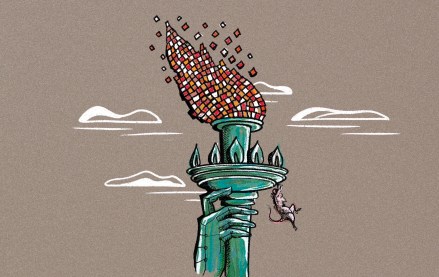 December 5, 2023 • 3 min read
There's a global AI race and different regulations in different countries might be slowing down – or speeding up – innovation. Here is a breakout of how regulations are being shaped on both sides of the Atlantic.