Why Google's head of ad tools in the Americas thinks the AI revolution is a good problem
July 20, 2023 • 7 min read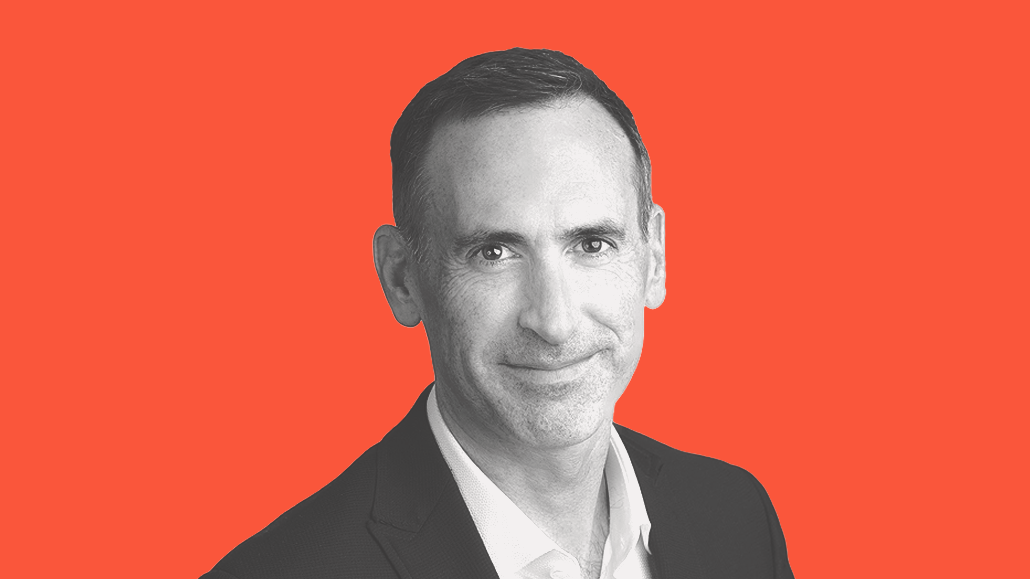 Change isn't something that scares Sean Downey, Google's president of the Americas and global partners. After 20 years in the advertising industry, most of the executive's career has been steeped in it, from the dot-com bubble to digital privacy crackdowns.
Sean Downey's resume at-a-glance
Dec. 2022 to present: president, Americas and global partners, Google
2008 to Dec. 2022: vp, Americas platforms, Google
Dec. 2003 to March 2008: vp of sales, agency, DoubleClick
Today, the industry is faced with more change as the rise of generative artificial intelligence and its widespread adoption could alter digital advertising. Pressure is mounting for behemoths like Google to build ad tools for the future, but Downey — who leads the company's advertising business in North and South America— seems cool, calm and collected. He said he starts every day with a 20-minute meditation to quiet his mind.
For an ad industry veteran who's seen Google go from a scrappy search engine startup to the digital ad juggernaut, the AI race with competition from the likes of OpenAI's ChatGPT is business as usual. To that end, Google released its own AI chat service called Bard back in March of this year.
"We trained the marketplace on how to think about search, how to think about driving ROI, and how to build operations and growth on it," Downey said. "AI is the same problem for us."
Convincing the industry
The 51-year-old New Yorker's tenure with Google dates back to 2008, a pivotal time for the company when it had to make bets on how to become more than just a search engine.
At the time, the internet was ushering in the era of social media and online shopping. Technology was expanding as was the number of online users as marketers had more access to a global audience. People had more ways to buy online and marketers had more ways to sell with a slew of new tools, like display and search advertising or programmatic media buying. With so much change in the industry, marketers and advertisers were facing an uphill battle, learning new technologies, and, ultimately, ways to get in front of (and measure) a new audience.
Around that time, Google was "a scrappy underdog," Duane Brown, founder and head of strategy at performance marketing agency Take Some Risk, said in an email. The company was undergoing several transformative moves, including launching Google Chrome, unveiling its Android operating system for mobile devices and monetizing YouTube. Google was also in the midst of acquiring DoubleClick, a marketing company that specialized in online advertising, where Downey was vp of sales and agency from 2003 up until the year of the acquisition.
"It seems very clear that there is this coincidence of this moment where Google realized, 'Hey, we could make it bigger than.' And then they made a bunch of acquisitions," said Will Heins, partner at Brandtech Media Group.
The DoubleClick acquisition strengthened Google's advertising capabilities with more targeted offerings and expanded its reach in online advertising. With the acquisition, Google was able to harness DoubleClick's ad technology as the digital ad dollar magnet it was, accounting for 45% of U.S. online ad spend in 2008. That figure was slightly up from 41% in 2007, according to Computerworld magazine. Last year, Google's ad business was worth $168.44 billion.
As part of the DoubleClick acquisition, Downey was tasked with integrating DoubleClick's ad tech into Google's systems, he said.
Google had to streamline its offerings, including display, video and search, to get buy-in from advertisers. That was on Downey to implement. He was tasked with determining how to develop and scale Google's new ad products across different advertisers of varying sizes and capabilities.
"Very quickly, all of that got cohesive and integrated in a way that has made them the absolute juggernaut that they are," said Heins.
It was not an easy process at Google — either internally or externally (convincing advertisers) to get into display advertising, acknowledged Margo Georgiadis, former president of the Americas at Google, where she worked alongside Downey for years within the sales and advertising realm. She is now partner at venture capital company Flagship Pioneering and co-founder and CEO of Montai Health.
Search advertising was easier than display, Georgiadis said. Display advertising was in its infancy, shrouded in a level of complexity where the margins for success were different from search, which Google dominated, she said. The executive team she and Downey helmed retooled Google's ad offerings to make them more scalable, more efficient and, ultimately, easier to use, all while helping customers navigate the transitions.
"What Google has been able to do over the years, and again, under Sean's leadership, is consolidate the products from programmatic, display, video, search, etc., all into a single stream," said Justin Smith, executive director of B2B technology at VMLY&R. "But then, encapsulate a lot of that with easy onboarding."
Smith has worked as a Google client and service provider and within other capacities for at least the last 18 years. In the early days of Google's quest to become the internet's dominant force, things were disjointed, he said. "It was really the proliferation of thiefdom that everybody, and in some ways, the different channels, if you will, all fighting for the same dollar," Smith said.
Comfortable with the uncomfortable
Downey's strength, albeit a quiet one if you ask former colleagues, is found in his ability to work across the company to make sure all voices are heard.
"The number one trait that makes Sean who he is is the ability to listen. He does not command by being the loudest voice in the room," said Joanna Goldblatt, director of data measurement and analytics for the services sector at Google. Goldblatt directly reported to Downey from 2020-2023, but has worked directly with him for a total of 13 years. "He's really somebody who listens and empowers other voices, and tries to understand how to unify from a number of people's experiences," Goldblatt added.
Or as Georgiadis put it, "Sean is really known as an unbelievable product innovator, but also a hugely trusted partner." She added, "He helped people be comfortable with the uncomfortable."
Seemingly, it's a skill for Downey, who considers himself someone who thrives most when business is risky and ambiguous.
His career dates back to the early 2000s, when he was building digital strategies for early stage companies at a web design firm in the South. Most of his work revolved around building brands online, measuring digital success and developing ad tech with measurement in mind. It was his first experience with how to advocate for early market adoption, a skill he took with him to DoubleClick, building out tools like search bidding in 2003, before ultimately landing at Google in 2008.
"I was pretty good at it until I got laid off," he said, referring to his short-lived tenure in the early 2000s at the Southern web design firm. It was a hard hit for the budding ad tech authority, newlywed and father. "I just learned that I actually thrive in adversity at that point. Because I just had to learn how to find something different, how to make something from it, be optimistic, and then launch into something different," he said. Two years after the layoff, he joined DoubleClick.
For the last 15 years, Google has been a powerhouse in the digital ad space, with its DoubleClick acquisition considered a game changer, according to The New York Times. But recently, Google has found itself facing challenges, from data privacy crackdowns, to its crumbling third-party cookies, to the AI race with competition from Microsoft's partnership with OpenAI, and even to TikTok's push to become a search engine.
No one seems to know quite what form AI will take in their companies, but the industry agrees it is what's next. Downey said he sees AI as the third major shift happening in the digital space, following the pivot to mobile advertising and the move to video ads.
This all comes at a notable time for Google as transparency woes mount and the European Commission's new antitrust case threatens to break up Google's ad-tech business.
For Downey, it seems there's opportunity in ambiguity, given his sentiments on thriving in adversity.
"We're at the very beginnings of change in how we're gonna grow a marketplace and grow people," he said. "I also feel like I have a lot of unfinished business on what it means to be a leader to people."
https://digiday.com/?p=511443
September 28, 2023 • 4 min read
Some content creators are using generative AI tools to spark new levels of creativity and innovation and are sharing their experiences online in how they're using these tools to streamline their workflows and boost productivity.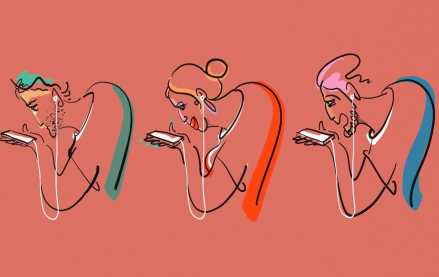 September 28, 2023 • 6 min read
In this edition of the weekly Digiday+ Research Briefing, we share focal points from Digiday's recently released reports on marketers' evolving social media tactics, including how they're using Facebook less and diving into YouTube Shorts more.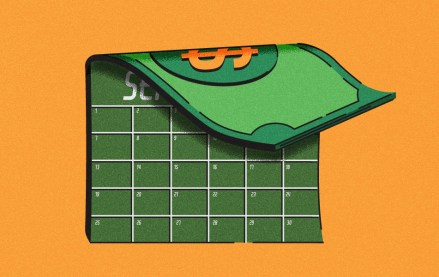 September 28, 2023 • 4 min read
In 2023, some brands' executive boardrooms are still insulated from the chill of crypto winter, for better or worse. But the rising pressure of crypto skepticism has made it more urgent than ever for companies to figure out how to use blockchain technology to support their core offerings and customer base rather than simply dropping branded NFTs and hoping for the best.