Why Epic Games is encouraging brands ranging from 7-Eleven to Coachella to activate inside Fortnite Creative
August 24, 2023 • 5 min read
•
•
Ivy Liu
This article is also available
in Spanish
. Please use the toggle above the headline to switch languages. Visit
digiday.com/es
to read more content in Spanish.
This is a story about a conscious uncoupling.
In recent years, "Fortnite Battle Royale" has become a never-ending cavalcade of brand and intellectual property integrations. But in 2023, brands have begun to shift their focus toward "Fortnite's" user-generated-content-based Creative mode, working with in-game creators and studios to activate in bespoke worlds, rather than the main game. For Epic, this shift was very much the result of conscious upgrades to the "Fortnite Creative" ecosystem.
Since 2018, brands have been relatively commonplace in "Fortnite Battle Royale," with everything from "Rick and Morty" to "TIME Magazine" showing up inside Epic Games' popular first-person-shooter game. Season 2 of "Fortnite's" third chapter, which ran between March and June 2022, included 17 integrations of brands ranging from Marvel to Segway. But Season 2 of Chapter 4, which wrapped up in June 2023, featured only 6 in-game brand integrations.
At the same time, brands' involvement in "Fortnite Creative" is exploded — anecdotally, at least. Kasper Weber, the CEO of the "Fortnite Creative" studio Beyond Creative, said that his team has recently doubled to 20 full-time employees as the depth of his company's work with brands has increased over the past year.
"Epic won't be able to take the volume at scale if they have to put their resources into every single branded activation or project," Weber said. "So having a model where it's more self-service, and studios like ours can work directly with the brands and have as little required Epic involvement as possible — I think that's definitely a direction they want to go."
In the past, "Fortnite Creative" was largely a playground for individual creators, with some endemic gaming brands occasionally dipping their toes into the water. In 2023, just about every type of brand can be found inside the game, including prominent non-endemics such as 7-Eleven and Coachella. And a wave of Fortnite-focused studios and agencies has arisen to meet this demand, charging brands thousands of dollars for the honor.
Indeed, as brands shift their focus toward "Fortnite Creative," it's clear that Epic Games is encouraging them to build their confidence in the sandbox game mode in a bid to catch up with the robust brand-and-creator economy present inside platforms such as Roblox. In March, Epic announced the release of Unreal Editor for Fortnite (UEFN), a suite of creation tools making it possible for creators to import visual assets directly into "Fortnite Creative," a critical update for in-game studios such as Beyond Creative and Atlas Creative, the studio that built the NBA's "Fortnite" experience in 2021.
"The NBA logo was probably around 700 or 800 pieces, little tiny triangles you had to curve to form the shape of it. So a simple task of like, 'hey, can we make this 1.5 times bigger' is actually like eight hours of work," said Atlas Creative chief creative officer Jordan Holland. "Nowadays, it's as simple as just clicking a button and expanding it in Unreal Editor. It's made the work process a lot easier."
As studios' process for building virtual spaces becomes more seamless, so too is the experience of activating inside Fortnite for interested brands — once again thanks to the rise of UEFN and "Fortnite Creative." There are fewer concerns about exclusivity — an energy drink brand that would be bothered if it appeared inside the main "Fortnite" game alongside a competitor is much less likely to be upset if its rivals have a separate "Creative" mode experience — and the entire process of activating inside "Fortnite" has become much more seamless due to Epic Games' recent changes.
"The aim, for Coachella, is to make this an always-on space that is consistently highlighting the work of gaming creators, and the 'Fortnite Creative' ecosystem and the Unreal ecosystem as the capabilities inside 'Fortnite Creative' continue to expand," said Coachella innovation lead Sam Schoonover, referring to the brand's music festival activation earlier this year.
None of the above means that "Fortnite Battle Royale," or its role as a playground for brands, is dead. Quite the opposite: the game remains one of the most popular in the world, and its user numbers have consistently risen for years. But Epic Games' approach to brands inside "Fortnite" makes it clear that the glut of brand activations inside "Fortnite Battle Royale" was a stepping stone on Epic Games' path to a more independent brand-creator ecosystem, à la Roblox. As Epic continues to build toward its vision for the metaverse, it is likely to continue expanding "Fortnite Creative" to convince even more brands to buy in.
"The future of Fortnite is already being built by both Epic and a growing community of creators, developers, brands and artists all working together," said Saxs Persson, evp of the Fortnite ecosystem at Epic Games. "The launch of Unreal Editor for Fortnite earlier this year was all about further empowering creators to build truly bespoke experiences within Fortnite for their audiences."
Perhaps most importantly for Epic's long-term plans are the cultural heft that "Fortnite" has gained through its crossovers with brands and intellectual properties from far outside the world of gaming. In 2019, "Star Wars" fans flocked to "Fortnite" to learn about key story details in the lead-up to "The Rise of Skywalker;" in 2020, millions of Travis Scott fans logged into "Fortnite" for the first time to see the popular musician perform virtually. As more brands bring their communities into "Fortnite," they help shore up its legitimacy as a metaverse platform — not just a video game.
"Fortnite represents more than any one single game or mode to players — it's a hub for cultural experiences you can't find anywhere else," Persson said. "Brands are a huge part of modern culture, but the way players are looking to interact with their favorite brands has evolved."
https://digiday.com/?p=515491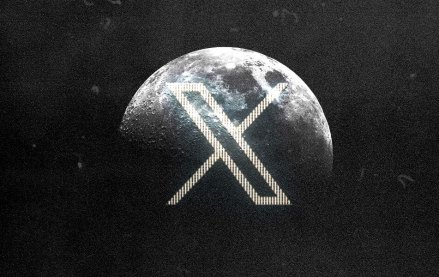 November 30, 2023 • 4 min read
In the packed DealBook conference in New York yesterday, owner Elon Musk bluntly told them to shove it.
November 30, 2023 • 2 min read
WorkTok, or CareerTok, is in full force. Combined, those hashtags on TikTok have over four billion views and it is benefiting Gen Z.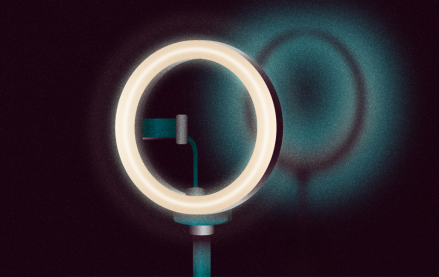 November 30, 2023 • 5 min read
In this week's Digiday+ Research Briefing, we examine how brands have been upping their TikTok investments this holiday season, how Lyft and the MSG Sphere are positioning themselves as ad opportunities beyond OOH, and how publishers are committing to building their events businesses in 2024, as seen in recent data from Digiday+ Research.