Why cannabis company Curaleaf wants to 'integrate into culture' to build its brands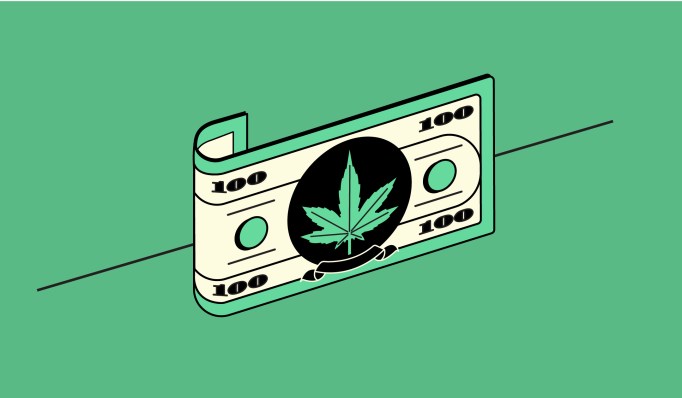 Early on in his music video for his song "Light My Fire," Sean Paul showcases a package of edibles from the cannabis brand Select.
Getting the brand featured in the video, which was released last month, is part of Select parent company Curaleaf's effort to make its brands more normalized and part of culture, according to Sydney Chernish, vp of brand marketing for Curaleaf. 
You have read the maximum number of free articles.
Digiday
+

Membership

Subscribe now for access to unlimited Digiday content, premium research reports, exclusive newsletters, invitations to member-only events and more.
This content is available exclusively to Digiday+ members.
Digiday
+

Membership

Subscribe now for access to unlimited Digiday content, premium research reports, exclusive newsletters, invitations to member-only events and more.
Working with celebrities like Paul is " becoming more and more of a marketing tool we consider," explained Chernish as it can help the company "transcend some of the intricacies of the state-to-state" cannabis advertising regulations. Though Curaleaf products are now available in 22 states, each of those states have their own regulations on what is possible for cannabis brands when it comes to advertising, making it difficult to run traditional advertising and marketing efforts. With that being the case, finding ways to be part of culture has become more appealing and an important business imperative. 
"We definitely are looking for more opportunities to integrate into culture whether that's with celebrities or other ways of reaching new consumers," said Chernish. " [We are also looking at] partnerships with other brands or celebrities who are building brands." 
Advertisement
It's unclear how much Curaleaf spent to work with Paul to sponsor and be featured in the music video as Chernish declined to share those figures. Chernish also did not share how Curaleaf breaks out its advertising budget as it has to do so state-by-state given the different regulations. That said, Pathmatics data found that Curaleaf has spent $114,000 on advertising so far this year and spent $174,200 on advertising last year. The majority of that was spent on desktop digital display ads.
As far as ad spending strategy, Curaleaf plans out monthly budgets for each state based on the revenue of derived from that state. Those budgets are not set in stone – should Curaleaf need to move budget to different locations based on new initiatives the company will do so.
Curaleaf is one of a number of cannabis brands aiming to take a CPG approach and normalize cannabis while dealing with advertising restrictions as the industry continues to grow. As previously reported, cannabis brands like Slang Worldwide and Cresco Labs have sought to normalize cannabis amid regulatory headaches.
Working with celebrities like Paul to normalize the brand and make it part of culture via a music video can help a cannabis brand to stand out. "Celebs can work if it feels real," said Duane Brown, founder of performance marketing agency Take Some Risk when asked about the approach. "[It will only work if] the person uses that product, or a product in the space, and it is not just a pay-to-play type deal."
Advertisement
Given the complexity of the state-to-state regulations, Curaleaf takes a similar approach to that of big global brands.
"We create assets at the central level that then need to be highly localized and tailored for the specific legalities of each state," said Chernish of the approach. "In some of the more established states like California, we have many more traditional marketing avenues available to us. You can see things like billboards, digital marketing, magazine advertising, things like that. In other states, we're incredibly restricted and can really only have in-store point-of-sale merchandising. It varies incredibly from state-to-state." 
Taking that kind of approach to ad strategy makes sense for a brand like Curaleaf, according to Brown. However, "seeing how that is actually executed would be where rubber meets the road," said Brown. "A lot can go wrong with this from an execution POV."
Even so, that kind of approach can help Curaleaf stand out in the long run. "The market is so fragmented with so many smaller players," said Allen Adamson, brand consultant and co-founder of Metaforce. "The winner will be a brand that can get some scale. Figuring out how to do a high level of brand messaging and adapt it is smart. It's not easy, but it's smart. Brand recognition will allow [a brand like Curaleaf] to beat smaller brands and get scale. Scale matters because there will be a shake out — in the end it's about who will get big and do it right."
Advertisement
Sign up to get the day's top stories at 6am eastern.