Why an exercise bike wants to bring gamified fitness to the metaverse
October 5, 2021 • 4 min read
•
•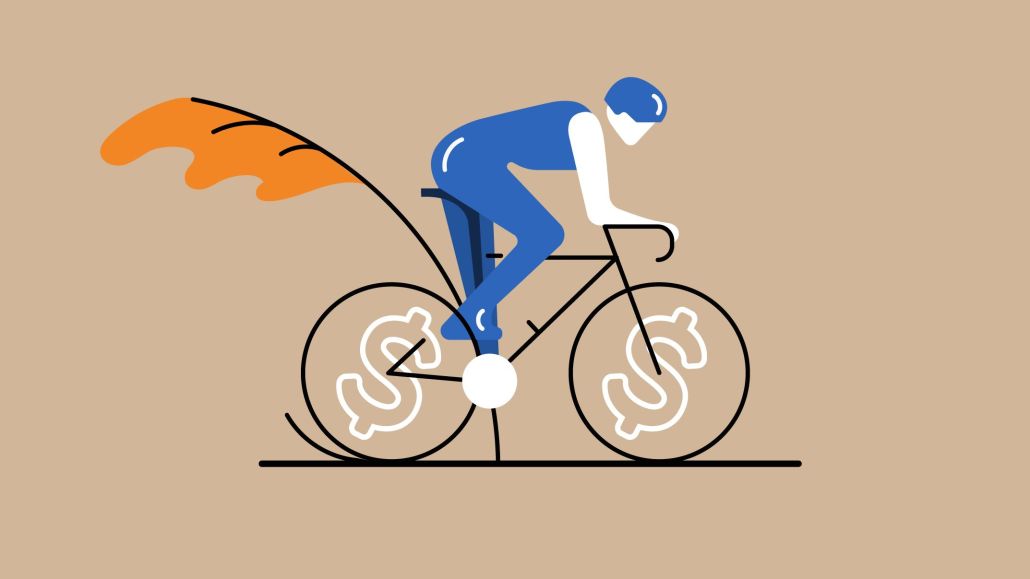 Ivy Liu
The exercise bike company Capti is looking to bring physical fitness into the metaverse. Unlike competitors such as Peloton and Zwift, Capti's gamified cycling platform is built in Unreal Engine, priming it for cross-compatibility with a slew of pre-existing virtual worlds.
The company eventually plans to implement massively multiplayer functionality, turning its fitness bike into a full-fledged game controller.
Many homebound consumers have turned to virtual recreations of real-life offices or events to break up the monotony of the pandemic. But while these virtual spaces accurately represent the socialization of the physical world, they lack the physical movement inherent to their real-life counterparts. After all, at-home workers don't have to commute, and dancing at a digital concert is largely a matter of nodding and waving one's hands.
Even full-VR experiences, with headsets and hand controllers, are unlikely to make users break a sweat. While VRChat's AT&T Station is immersive in many ways, it requires players to use a joystick, rather than their own feet, to navigate the experience.
"It's a constant struggle — we want our kids to be outside, in the backyard running around," said Josh Neuman, president of the metaverse development studio MELON. "We're battling that, but at the same time, I think technology and social community are going to drive interest back into exciting things that you can do physically." Neuman cited the popular Pokémon GO as a prominent example: "It really did get kids out walking."
Capti's main product, launched today, is an at-home version of the Expresso Bike, a gamified fitness bike that has been present in gyms for over a decade. Capti is not the first company to bring cycling into virtual space, and certainly not the first to invest in the remote fitness space during the pandemic: at-home fitness companies such as Mirror and Peloton have experienced rapid growth over the past 18 months. Some observers have already described Zwift, a massively multiplayer cycling and running program, as a metaverse platform. Capti CEO Jeff Veldhuizen worked at Zwift from 2018 to 2020. "That's where I developed more of my thesis around fitness as a game," Veldhuizen said.
What sets Capti apart from its competitors is its potential for interoperability — that is, the ability to transfer users' assets and identities across multiple platforms. Zwift is a custom program largely marketed toward dedicated cyclists; on the other hand, Capti's cycling platform was built in Unreal Engine, the same engine developed by Epic Games and used to design titles such as Fortnite. This gamification, and the slew of similarities between Capti and popular video games, makes it more of a family product than other at-home fitness bikes.
"Most fitness platforms, whether it be a Peloton, or a Zwift, or anyone else, it's a closed platform," Veldhuizen said. "But we've chosen to be an open platform because we want to bring creators and developers into fitness, and we want to be able to give them our SDK [software development kit] and come up with stuff that we never knew was possible."
At the moment, Capti users can choose between a more traditional virtual biking experience, in which they can bike around computer-generated tracks, and a gamified experience in which they collect coins and chase dragons. There is ample design space to expand these features: Expresso, from which Capti evolved, allows users to race against other riders in their physical proximity, and Capti plans to open this functionality up to players across the world. "I would definitely like to race against other people live," said Chad Katter, a longtime Expresso user. "The leaderboards are definitely motivating for me."
In addition to implementing this multiplayer functionality, the Capti team hopes to team up with non-fitness brands to bring their intellectual properties into Capti's virtual cycling platform. "We're also in conversation with folks like Disney, where we're looking at how we can partner for licensed content — say, for example, [Star Wars] podracers, or things like that," Veldhuizen said.
This IP-activation potential applies to both Capti's homegrown platform and other virtual worlds. Since Capti was created using Unreal Engine, the engine used to build popular video game series such as Gears of War and MotoGP, it would require relatively little modification in order to operate within these titles.
Capti CTO Sander van Zoest believes the corporate game developers are on the cusp of opening their games to this sort of fitness-based controller. "You can think of the bike as a controller into a game — that's essentially what it is," van Zoest said. "When you do [Capti's virtual cycling map] Lucky Streak, that's an Unreal game. It's on the same platform as Fortnite, it's basically built on the same kind of system."
Many of these planned functions have yet to be implemented into the Capti platform, and the exercise bike's $2,495 pre-sale price tag is likely out of reach for the 60 percent of Fortnite players who are between 18 and 24 years old. But the advent of Capti indicates a growing awareness of the need to be physically active in virtual space while showcasing the increasing use of game-development tools to create non-gaming products as consumers become increasingly comfortable inside virtual worlds.
"I think that there is an opportunity for creating new awareness through the metaverse," Neuman said, "that will translate into more interest in physical fitness and activity."
https://digiday.com/?p=427855
October 4, 2023 • 7 min read
•
•
There are still those who believe that AR has a place in the marketing funnel, however big or small right now.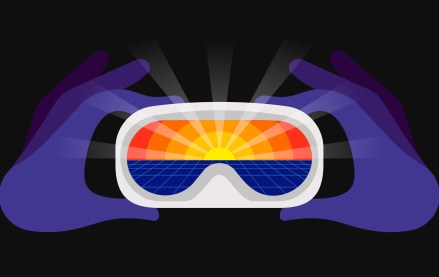 October 4, 2023 • 3 min read
•
•
With Pokémon Go revenues falling year-over-year, Niantic, its developer, is looking beyond its popular augmented reality game to generate profits.
October 3, 2023 • 2 min read
•
•
In episode four of the "Is This The Metaverse?" narrative podcast, Glossy international fashion reporter Zofia Zwiegliska spotlights the brand opportunity when it comes to fashion in the metaverse.