AT&T and 100 Thieves are bringing their partnership into the metaverse with the AT&T Station
October 1, 2021 • 5 min read
•
•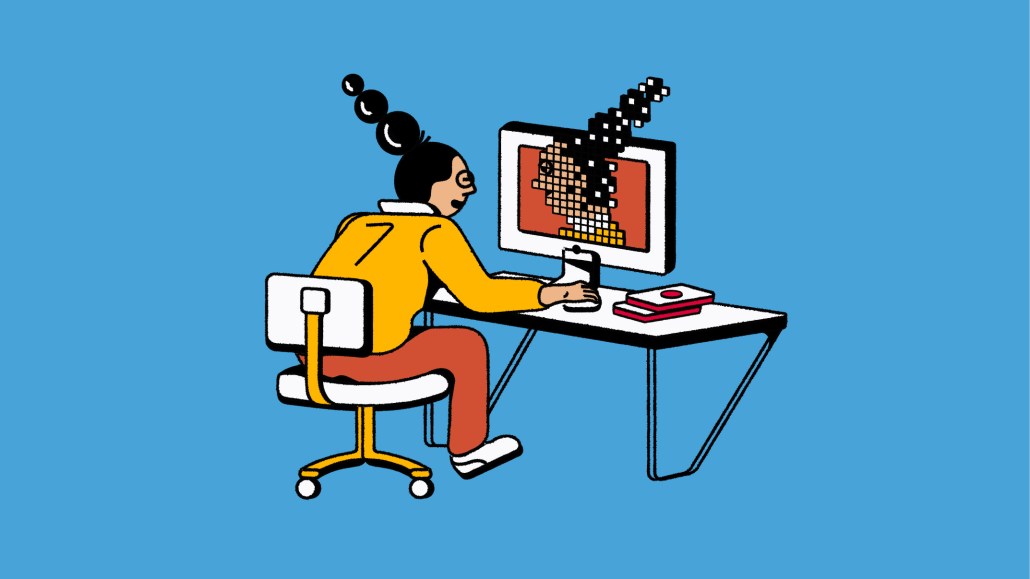 Ivy Liu
AT&T and prominent esports organization 100 Thieves are joining forces to launch the AT&T Station, a virtual reality space located in the VR platform VRChat. The virtual experience is AT&T's first foray into the metaverse, and 100 Thieves' first experiment in digitizing its lucrative apparel lines.
AT&T independently worked with VRChat to begin developing the experience before inviting 100 Thieves to join the initiative. Since the esports org and telecom company announced their partnership in January, AT&T has featured heavily on 100 Thieves jerseys and social media and funded a training room for the first-person shooter title Valorant in the team's Los Angeles headquarters. According to 100 Thieves associate director of account partnerships Kelsey Schultz, AT&T "felt it was only natural to bring 100 Thieves into the product as leaders in the gaming space."
In addition to devising the activation, AT&T provided the funding, with creative support from 100 Thieves. Representatives of both companies declined to provide specific details about their financial relationship, but the funds behind the AT&T Station experience came directly out of AT&T's gaming budget. "Looking at some of our emerging properties, we carve out support so we can continue to grow in that space," said AT&T assistant vp of sponsorships and experiential Sabina Ahmed.
The AT&T Station experience is deeply immersive, taking the form of a series of virtual rooms surrounded by water and a starfield invoking images of outer space. There are two levels, enabling users to set up camp around virtual hot tubs and campfires or grab a box of VR popcorn before entering a screening room featuring WarnerMedia properties such as "The Suicide Squad."
The 100 Thieves area of the experience is inspired by the team's meme-fueled and streetwear-inspired sensibilities, with virtual recreations of 100 Thieves apparel, a 100 Thieves trivia game and a room that allows users to sort pizza toppings into tiered rankings. "The partnerships team worked closely with 100 Thieves' internal brand, marketing, content and apparel teams to ensure the 100 Thieves were in line with brand standards and the Foundations [100 Thieves clothing line] displays were as realistic as possible," Schultz said.
According to 100 Thieves member and co-owner Rachell "Valkyrae" Hofstetter, demand for virtual reality and metaverse content has been rising among 100 Thieves fans in recent years. The company has responded accordingly: in November 2020, 100 Thieves allowed fans to explore a virtual version of its headquarters in Fortnite's Creative mode and the team launched a custom Minecraft server to help promote an apparel line in September. Though this is the first time 100 Thieves has activated within virtual reality proper, Hofstetter feels it is important for users to be able to access the experience without using VR headsets. "VR headsets tend to make me dizzy," Hofstetter said, "so having the ability to explore the AT&T Station without one and still have a great user experience was really cool."
From 100 Thieves' perspective, the most unique aspect of the activation was the opportunity to display and sell the team's apparel in virtual space. Streetwear "drops" have long been a prominent aspect of 100 Thieves' business strategy: in 2019, The Verge described the team as "the Supreme of esports." The organization's trendy designs take cues from mainstream streetwear brands and the hip-hop world, enticing its culture-savvy fan base. Limited-edition 100 Thieves apparel "drops" often sell out in a matter of hours.
The designers of the AT&T Station used Unreal Engine to dress virtual mannequins in realistic recreations of garments from 100 Thieves' Foundations apparel line; while it isn't possible for users to actually don these recreations quite yet, the activation does offer them a pair of limited-edition 100-Thieves-inspired VRChat avatars. "There are clickable links on each of the Foundations apparel items displayed in the AT&T Station," Schultz said. "These links go directly to the 100 Thieves website where you can purchase the apparel."
Getting involved in a virtual space like the AT&T Station was a natural evolution for the telecom company, according to Ahmed. "We're very organic to the world of gaming," she said. "Our technology, particularly on 5G and fiber, really lends itself well to a gaming experience."
The purpose of inviting 100 Thieves into the space was primarily for demographic outreach. Approximately 75 percent of VRChat users are between the ages of 18 and 34 — the target demographic of 100 Thieves — according to a 2019 report by metaverse consultant Wagner James Au. While AT&T is well-equipped with all the tech necessary to build the space, the company hopes to fill it by promoting the experience on 100 Thieves' streams and social accounts.
The AT&T Station is both a unique activation and a fully immersive experience, but it is perhaps most exciting for the future it portends. While the virtual space will remain accessible in VRChat through at least the end of 2021, for it to be truly metaversal, it must be persistent, a digital space that exists indefinitely as part of a fully accessible virtual world.
The activation's digital garments — and associated e-commerce opportunity — could represent the first step toward a streetwear drop that exists entirely within the virtual space. As the barrier between physical and digital life continues to fall away, increasing numbers of brand partnerships are likely to follow the blueprint of the AT&T Station.
"We're excited to see where this takes us," Ahmed said. "We want to make sure we kind of start here, but the world is infinite, and we're excited to continue to grow this partnership."
https://digiday.com/?p=427603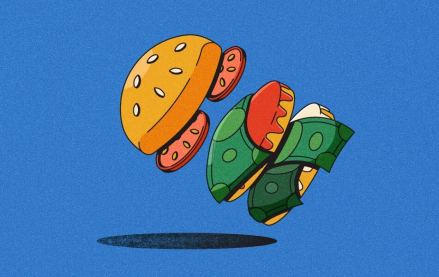 November 28, 2023 • 6 min read
As more influencers look to get into food content creation, brand opportunities are following.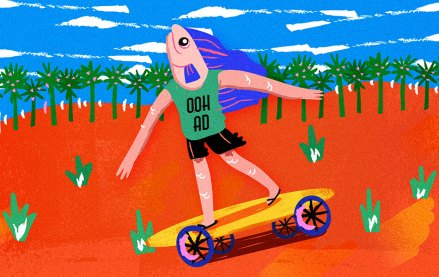 November 28, 2023 • 7 min read
As major marketers like Maybelline experiment with faux OOH, more marketers are open to the idea.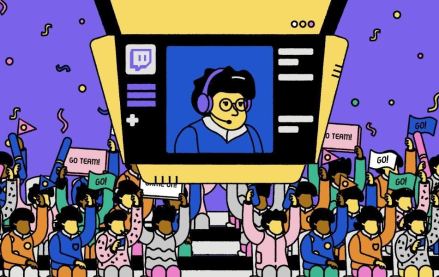 November 28, 2023 • 4 min read
The love affair between Alienware and Team Liquid does not mean that every esports organization is suddenly going to be all-in on wooing the endemic brands they once spurned in 2024. These days, esports organizations' varying level of interest in endemics is a matter of their broader brand identities — which are rapidly diverging.