As in-person festivals return, physical and virtual events are converging
August 26, 2021 • 3 min read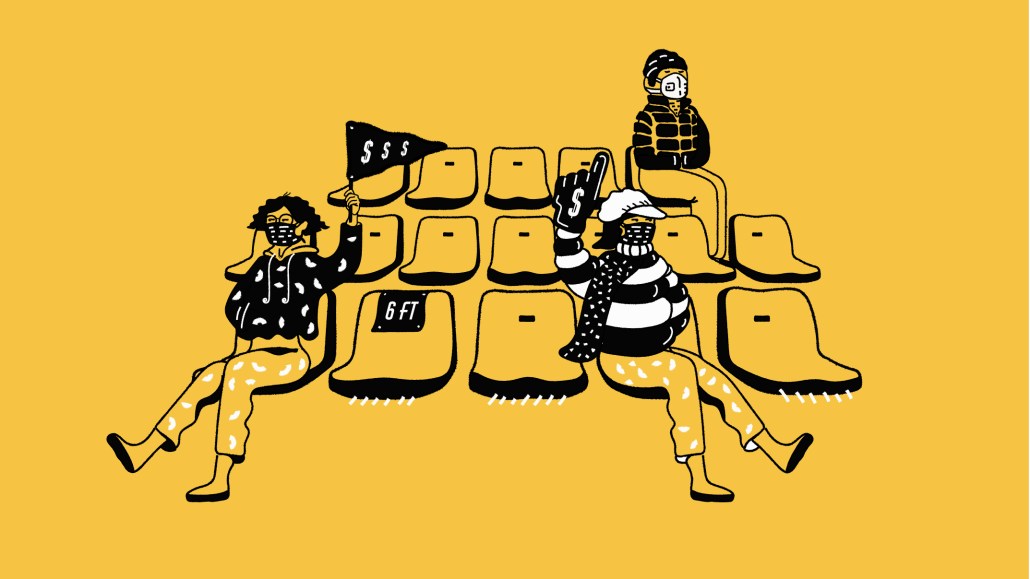 Ivy Liu
The virtual events that arose during the COVID-19 pandemic aren't going away anytime soon. Instead, they are merging with their in-person counterparts in a bid to become more accessible and reach an untapped source of attendees.
This year's Burning Man festival is entirely virtual — but that doesn't mean attendees can't stroll around the grounds. For the second year in a row, an officially sanctioned "Virtual Burn" is happening in Topia, a browser-based metaverse platform. Topia's Burning Man world features many of the traditions of the in-person festival, including themed tents, a massive wooden effigy and bikes that can be ridden around the space. "We're going to have a whole music festival in here as well," said Topia CEO Daniel Liebeskind, potentially with big-name performers such as Diplo.
This is far from the only way music festivals are reaching into virtual space. This weekend, Breakaway Music Festival is kicking off with an event in Grand Rapids, Michigan, featuring on-site interactive "esports lounges" administered by esports firm ReKTGlobal. Attendees will be able to take part in hourly tournaments on one of the festival's stages, with gameplay getting featured between musical acts on the festival's livestream. "I need to curate events that are going to continue to attract Gen Z," said Breakaway co-founder Adam Lynn. "And so it's just kind of a natural fit, and I think music and gaming are starting to blend in a huge way."
The digitization of the world under COVID-19 may have permanently affected how younger consumers perceive live events. The most attended concert of 2020 was Travis Scott's Fortnite event, which drew over 27 million viewers across platforms. The event involved all the trappings of an in-person concert, but with more flexibility in its content and range of experience: users who grew bored of the concert could teleport into a different "room" of the concert or simply go back into Battle Royale mode. "Consumption habits of Gen Z are going toward, frankly, gaming and esports," said ReKTGlobal CFO Brad Sive. "And so we feel that we're the tip of the spear of that universe."
The esports lounges at Breakaway don't yet incorporate fully digital versions of the festival, à la Topia's Virtual Burn, but this is a concept that both Lynn and ReKTGlobal have considered at length. "There is a way for us to develop an NFT ecosystem around this to help celebrate it," Sive said. "You'll be able to interact online, and you might be able to take something unique away from it in the digital space, as you would buying a T-shirt or whatever at your favorite festival."
Indeed, the convergence of physical and virtual events is a boon for the vendors and brand partners looking to reach this expanded digital audience.
When the League of Legends European Championship was unable to host in-person events in its studio last year, it created a virtual version of the studio that was accessible to users all over the world. This virtual studio acted as the location for the LEC's Kia-sponsored 8Bit Rift activation, a virtual event whose attendance was far above that of any in-person event held in the Berlin studio.
"This is something that has been on the forefront of our thinking for a long time already, even before the pandemic," said Maximilian Schmidt, head of esports for League of Legends Europe and MENA at Riot Games. The virtual activation was inspired and informed by the LEC's past attempts to merge physical and virtual space, including the virtual dragon that flew into the arena at the 2017 World Championship and the performance of the virtual K-pop group K/DA at Worlds 2020.
The landscape of live events has been forever changed by the COVID-19 pandemic. With users primed and ready to experience events in the metaverse, festivals are entering virtual space — and virtual spaces are developing a presence at in-person festivals. In the near future, it might not matter whether attendees experience events physically or virtually; the experience will simply be equivalent and persistent across both.
https://digiday.com/?p=424006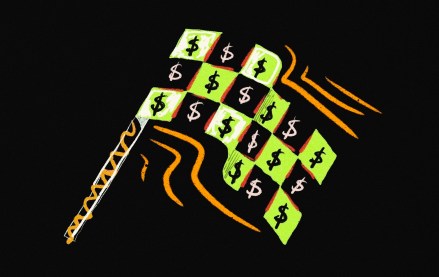 September 26, 2023 • 3 min read
With three Grand Prix races in the U.S. this year – Miami this past May, Austin in October and Las Vegas in November – the interest from U.S. marketers in Formula One has increased this year, according to agency executives, who say they expect that growth to continue next year.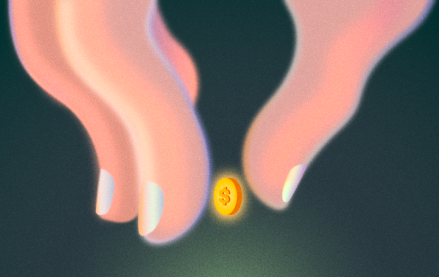 September 26, 2023 • 6 min read
A Digiday+ Research survey found that brands and retailers report using Facebook less over the last few years, all while the platform's value to their revenues and brands has increased.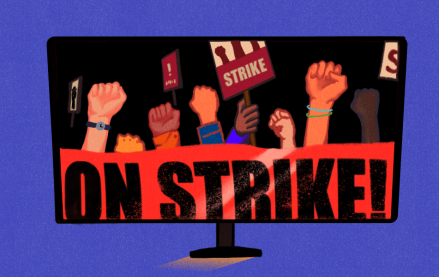 September 26, 2023 • 5 min read
The timeline for a return to business as usual – whatever that may mean now – is yet to be determined.