Marketing Briefing: 'Poor track record of growing talent': Why agencies need to focus on retaining diverse workforce
February 23, 2021 • 7 min read
Ivy Liu
This Marketing Briefing covers the latest in marketing for Digiday+ members and is distributed over email every Tuesday at 10 a.m. ET. More from the series →
Throughout this month, Black History Month, there's been a renewed focus on initiatives to help diverse talent break into advertising.
For example, earlier this month a group of 10 independent creative agencies launched a new internship program for Black creatives. There's also a new paid fellowship, LabFellows, which is a joint effort from the BrandLab, Wunderman Thompson, Best Buy, Essence and Optum, focused on "fostering new career opportunities in marketing and advertising for upcoming and recent college graduates from diverse backgrounds," per the release from the initiative's partners.
Those programs join myriad existing internships and fellowships in advertising designed to help diverse talent find a way into the industry.
Getting diverse talent into the industry, however, is just the beginning of the issue when it comes to improving inclusion and equality at agencies, according to Black employees and industry analysts who say that while agencies should continue to grow their talent pool work still needs to be done to retain and promote Black and brown employees to mid-level roles and above.
"Given the larger focus on diversity over the past year, I'm hopeful that mid-level Black employees throughout our industry are feeling more visible and having more opportunities for advancement," said Julianna Akuamoah, chief talent officer at Arnold and Havas Media in Boston. "But the work is really only beginning."
As agencies have been working to improve their inclusion profiles and process, mid-level Black employees say they've had more outreach from recruiters looking to help agencies improve diversity. "Recruiters reach out to me all the time," said one Black copywriter who asked for anonymity, adding that recruiters often ask for referrals to other diverse employees. "Many left advertising agencies because they had no chance of growing in their career, they went to work brand-side or left marketing and advertising in general."
"Because we've had such a poor track record of growing talent, people drop out at mid-level and there is a shortage of talent at mid- to senior level," said Nancy Hill founder of Media Sherpas and former 4A's president. "Everyone is competing [for the same] people."
The difficulty in finding diverse candidates for mid-level roles is a byproduct not working to promote and retain diverse talent, according to the copywriter. As agencies look to improve diversity by focusing on entry level positions via fellowships and internships, agencies need to also improve their efforts on retaining and promoting talent they already employ, according to employees and industry analysts.
That being said, some industry analysts and employees believe the focus on entry level candidates is intentional as it's easier to get people in the door than give them the resources they need to move up the ladder once they are inside agencies.
"I feel like agencies don't want to change their system, but want to seem like they're concerned about DE&I," said a Black copywriter for a creative agency who also requested anonymity. "Agencies need to [care] about the issues. Waiting until it's a PR scandal isn't showing they [care]. Waiting for Black folks to make projects for Black History Month is not how you get things done."
Finding a solution to the diversity, equity and inclusion issues at agencies will take more than entry-level programs, according to industry analysts. "It's a matter of getting people in, providing them with the necessary resources and support to actually be good at the job and move up," said Keni Thacker, founder of 100 Roses from Concrete, a network for men of color in advertising.
"From a talent acquisition standpoint, diversity needs to be a priority at all levels, and agencies should absolutely leverage the ability to attract a broader pool of talent at the entry level, as well as seek out diverse talent for mid- and senior-level roles," said Akuamoah. "But the real, sustainable progress comes from what agencies do after people are hired."
3 Questions with Workforce Software CMO Sandra Moran
We're coming up on the one year anniversary of companies' promises to improve diversity, equity and inclusion. How has WorkForce approached that?
Workforce Software is approaching its diversity, equity and inclusion promises with sharpened focus and a commitment to see the initiatives started in 2020 become accomplishments in 2021. Like many companies, WorkForce Software created the opportunity and fostered the formation of DE&I initiatives that quickly translated into a wide range of employee-led teams. The commitment from the leadership team was met by passionate employees around the world eager to get involved, learn and contribute to change, not only in the company, but in their personal lives and communities. The work to date has centered on education and resources to help employees better understand the historical and systemic exclusion that has created diversity and equality gaps today.
How will you continue that work this year?
After organizing these teams last year, 2021 is a year we will begin to see their results. Our company has set specific targets for increasing diversity through new hiring practices, for the number of employees actively participating in DE&I events and initiatives, and for the selection of organizations to partner with to help drive systemic change. Through focused effort and education, we are confident that we will make progress at WorkForce Software to create the kind of inclusive and diverse workplace we want for ourselves, our company, and the communities where we work and live.
As you're working toward those goals, what are some takeaways for marketers on the same path?
Filling the gap created by years of systemic exclusion requires a long-term view to drive systemic change. This work begins with active efforts to increase the pool of female, Black and African American, and ethnically diverse future-workers. This starts with ensuring these individuals have access to the tools and education needed to choose a STEM path much earlier in life. It's also important to show clear evidence that if they put in the hard work towards a career in technology, they will be accepted when they arrive. Sadly, this is not a uniquely American challenge. Globally, barriers to diversity and inclusion abound in many forms around the world. Class, rank, ethnicity, sex and sexual orientation prohibit the inclusion of many people in roles for which they could be well suited for in countries and companies around the world, and certainly, the technology industry is not immune. — Kimeko McCoy
By the numbers
Over the past year, brands and companies have had to adopt technology at unprecedented speeds to meet consumers on the ever-changing digital landscape. In order to stay ahead of the digital curve, marketers need to focus on online conversations with customers, according to new research from customer service software company Zendesk. Here are some highlights from its customer trends report:
64% percent of respondents have tried a new way to get in touch with customer service in the last year, including social messaging.
Facebook Messenger is a favorite: Of those using social messaging, 50% of US customers prefer Facebook Messenger over web messaging and SMS text.
75% of decision makers say COVID has accelerated adoption of digital tech. — Kimeko McCoy
Need to know
On Monday, Spotify made several announcements during its virtual "Stream On" event, including the launch of audio advertising marketplace Spotify Audience Network. Here's what you may have missed:
Leaning into the idea of selling audio, Spotify is launching the Spotify Audience Network. While only in the beginning stages of development, the audio advertising marketplace is expected to offer advertisers the chance to reach consumers both on and off of Spotify.
In 2020, Spotify launched Streaming Ad Insertion (SAI) after shifting podcast data points from tracking downloads to tracking streams instead. The audio platform will unlock more product features, including audience-based buying, native ad placements as well as reporting on creative performance.
As of Monday's announcement, Spotify's Ad Studio will begin beta testing podcast ad buying in the United States. The move offers advertisers a way to reach listeners via podcast as well as playlists. — Kimeko McCoy
https://digiday.com/?p=398929
September 25, 2023 • 5 min read
As esports winter sets in, the companies that are best insulated from the cold are the ones that designed their balance sheets for a years-long march to profitability — not the massive and rapid returns promised by some esports companies during the industry's initial wave of growth.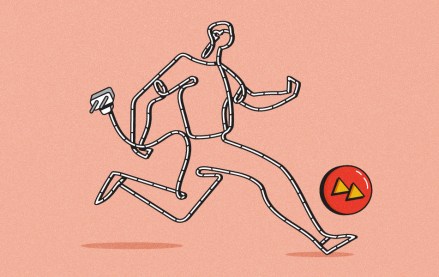 September 22, 2023 • 4 min read
Women's sports are having a moment. Brands, media companies and agencies are looking to get in on the action.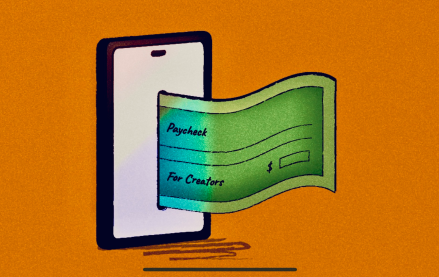 September 22, 2023 • 6 min read
The Hollywood strikes were supposed to be a game changer for many of them, but the situation hasn't quite lived up to the hype.