When it comes to TikTok, some marketers proceed with caution
March 27, 2023 • 7 min read
•
•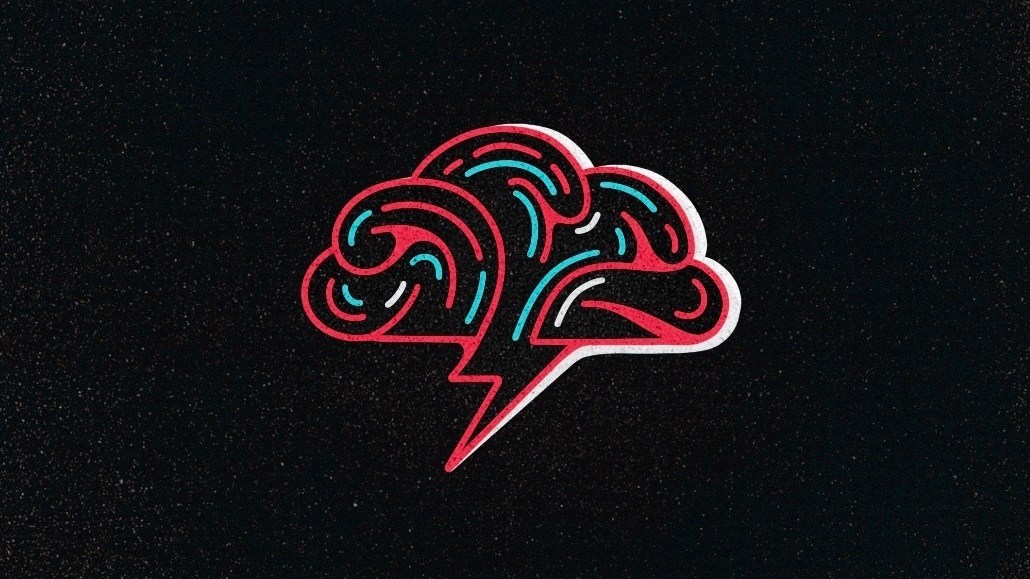 Ivy Liu
For some marketers, the bloom is coming off TikTok.
This isn't necessarily the case when it comes to ad spending — marketers remain invested in that regard. This is more so about the sentiment. That intense enthusiasm for the app that has emanated from marketers over the last four years or so is making way for reservation and, in some cases, trepidation.
"From a creator and marketing perspective, I value the reach and sheer force that a viral TikTok video can give me," said Kara Harms, CEO of lifestyle blog Whimsy Soul. "But, I don't believe in putting all my eggs in one basket. I've done the work to migrate my TikTok followers over to other platforms such as Instagram, email newsletter and blog posts."
A year ago a comment like this would've been an outlier. Nowadays, not so much.
That's due to several factors. Some are old, like TikTok's well-documented measurement issues, while others are newer, like more competition. None, however, is as topical as the geopolitical tensions over TikTok.
Last week's hearing, during which TikTok CEO Shou Chew was grilled for hours by U.S. lawmakers, only reinforced this. His inability to land any definitive statement about the safeguards the app has in place to protect its data from the Chinese government didn't inspire confidence.
"I think that TikTok is checking boxes with marketers on safety measures, but the efforts fell pretty flat at the hearing," said Sam Kendrick, senior director of social marketing at MMI Agency. "Congress poked a lot of holes in every safety measure discussed, but there is an element of scope of social that Congress doesn't understand. This resembled the Facebook hearings a lot."
In other words, the hearing left marketers with more questions than answers.
One of those marketers, who wanted to remain anonymous, actually met with executives from TikTok after the hearing in search of answers to those questions. They said the sound bites their TikTok representative shared are similar to the ones that Chew shared in his testimony: the platform is owned by international investors and the platform is moving all data from U.S. users to American servers. And so TikTok remains a closed book.
Deja vu
Marketers, having been through this hoo-ha three years ago when a U.S. ban of the app felt imminent under former president Donald Trump, are more prepared for the situation this time. Their contingency plans were already in place prior to the hearing.
"We've put any announcements we have with TikTok on the back burner now because of how charged the situation is around that company right now," an ad tech exec, who traded anonymity for candor, said of their commercial partnership with the app.
It's a time to hope for the best and prepare for the worst, it seems.
"In the music marketing community, the potential U.S. ban of TikTok has been quite impactful, as this is a platform many of us in music marketing rely heavily on to connect with fans across the globe," said Clayton Durant, founder of music and entertainment consulting firm CAD Management. "From a reactionary standpoint, we are advising our clients and hearing that the marketing industry at large are moving more of their short-form video resources to YouTube Shorts to hedge against an uncertain future around TikTok."
For some — and it really is some, not all — marketers, TikTok represents a growing and potentially serious liability: a tool that could be and possibly already has been used as a vehicle for Chinese surveillance and propaganda in the U.S. Until there's unequivocal evidence to the contrary, marketers remain vigilant, but continue to advertise there. The rewards are too acute, while the risks are too vague for them to do anything but stay the course.
"We just held an agency-wide meeting on this exact topic. The waters are absolutely getting murky for TikTok," said Jess Phillips, CEO of The Social Standard. "Here is where it gets tricky, first we've cried wolf on TikTok before during the Trump Administration that ultimately garnered no action. And second, brands and influencers are in deep with TikTok at this point and it's working well for them."
But even if these marketers weren't so enthralled by TikTok, chances are they would struggle to get any real resolution to concerns over how their data is aggregated, activated and utilized on the app — and more importantly by whom. Getting any type of answer to this query from TikTok is tricky at the moment.
Or at least it could be for Anthony Macro, head of display, video and social at Croud. While he said he has found the TikTok sales team to be good to work with, the reality is that its hard for the team to be responsive to all his questions, given the vast size of the TikTok business and its rapid growth.
He expanded on the point: "They're not going to be told that an imminent ban is coming up. They might know a few days before us about a product release. But they're almost always in a better position because they probably can talk to us about it and not have to lie or anything like that, because they just won't know."
In short, don't expect any knee-jerk reactions from marketers to last week's hearing. If any of them are going to slow down advertising on the app now, it's more likely going to be because of the fact that there are more places to buy short-form video ads these days, rather than the threat of a ban.
"While I don't think we can ignore what is happening in Washington, marketers understand that it will take time for them to make a decision and implement a plan," said Phillips. "If I am a brand or a creator, I am taking full advantage of what I've built up until the last minute while simultaneously increasing my efforts elsewhere."
It's the marketing equivalent of making hay while the sun shines.
"Our brand partners are not moving away from TikTok or deprioritizing their TikTok strategy," said Keith Bendes, vp of strategy at Linqia. "Still, they are definitely pushing to ensure their campaigns are cross-platform and that there are contingency plans in place should the ban go into effect."
The contingency plans go something like this: a content strategy that flexes across other short-form video formats beyond TikTok. The same goes for talent who have a multi-platform strategy that isn't reliant on TikTok views. As Bendes explained, "Given the rise of Reels and Shorts, the cross-platform relevance of TikTok-style content is higher than ever, making the concern over the ban less intense than it would have been before Meta and YouTube introduced those content formats."
Planning for the future
For now, those contingency plans are just that: a possibility measure, not a certainty. The truth is, few marketers are really thinking about life beyond TikTok. There's not much of a reason to. Not least of all because it has yet to be proven that TikTok has shared any information with the Chinese government.
With that said, once a narrative takes flight, it can be hard to ground it. And should the geopolitical issues over the app come to boil, then marketers may be forced to act. Until then, they proceed with some caution.
"Sentiment with our clients — across retail, D2C, entertainment and QSR — has been mostly cautious optimism," said Matt Higgins, vp of strategy at Blue Hour Studios. "We're not taking any drastic action, but the way we work on a regular basis makes us poised to act whether there is a ban, a purchase of TikTok, a shift in how TikTok operates, or if nothing happens at all."
Whatever happens, TikTok is adamant that it has been unfairly targeted by the U.S. government.
An emailed statement from the app said, "For some time, TikTok's status has been debated in public in a way that is divorced from the facts and the significant advances we've made in implementing Project Texas (in the U.S.). We're working to engage TikTok stakeholders — including our vibrant partner ecosystem of brands, marketers, and agencies — in open, fact-based, and ongoing dialogue that includes providing regular updates and addressing questions about the ways we're working to build a trusted entertainment platform for users and brands."
https://digiday.com/?p=496954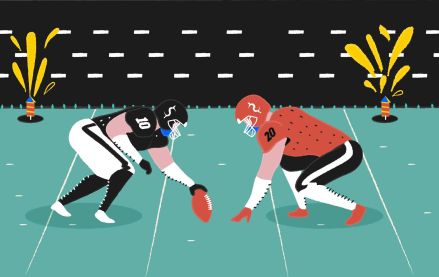 December 6, 2023 • 4 min read
In response to this challenge, the NFL's Detroit Lions have adopted a proactive strategy, introducing an extra channel for their local NFL broadcast. The objective is to broaden advertising opportunities, leverage direct-to-consumer distribution, and establish stronger connections with local fans, with the ultimate goal of increasing preseason viewership.
December 6, 2023 • 4 min read
It's been over a decade since the most recent entry in the wildly popular "Grand Theft Auto" series came out in September 2013, meaning anticipation for "GTA 6" has been building for years. Rockstar titled yesterday's trailer as "Trailer 1," making it clear that the company is poised to launch a massive marketing campaign in the lead-up to the game's 2025 release.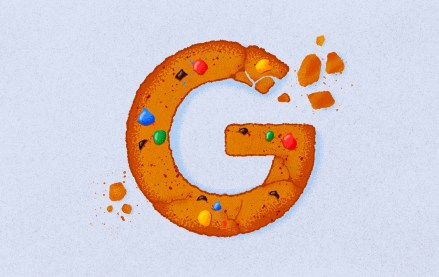 December 6, 2023 • 4 min read
A healthcare client that decided to scrap all conversion tags and cookies within weeks provides a case study for what will likely be a common experience in a year's time.