What X — the artist formerly known as Twitter — needs from a head of brand safety
August 3, 2023 • 6 min read
Ivy Liu
X, the platform formerly known as Twitter, is looking for a new head of brand safety, according to an email shared with employees.
This comes at a crucial time for the platform, which has struggled to win back advertisers since Elon Musk's hostile takeover last October. Ever since then, it's been free speech FTW on the text-based app. Trust and brand safety have been an afterthought judging by the internal strife and slew of departures over the matter. Oh, and don't forget those ongoing claims from users and marketers alike that, since the takeover, X has become rife with disinformation, misinformation and hate speech.
"I'm not shocked X is wanting to bring in a brand safety head, but I am surprised it's taken so long to get the ball rolling," said Amy Gilbert, vp of social innovation at The Social Element.
The last head of brand safety was AJ Brown, who was promoted to the role shortly after Musk bought the company in October, after having worked at (then) Twitter for about six years. But he quit back in June, a day after the platform's then head of trust and safety, Ella Irwin, handed in her notice. To observers, it looked like this whole division had been pushed aside. X did not respond to Digiday's request for comment.
"Knowing that the decision to hire is ultimately decided by Elon, it's to be seen what he is willing to defer in terms of control to restore confidence in X," said Jon Molina, vp of paid social at Brainlabs.
Neither X's career's page or the company's LinkedIn profile (which is still listed as Twitter) detail any openings. Brown stated on his LinkedIn profile that he was responsible for leading (then) Twitter's brand safety and ad qualities teams, and reported to the platform's head of trust and safety.
So far, specific responsibilities of the new brand safety head appear to be well under wraps.
Which is to say the role of brand safety head won't be an easy gig at X. Digiday caught up with six marketers to understand what that might amount to from the potential candidate.
First and foremost they need reassurances from leadership about their own role
Finding someone to fill the role is one thing, but consider that this role will have to get along with (and be listened to by) Musk. As Digiday reported when Twitter was seeking a new CEO, the candidate needed to be someone that could almost reign Musk in from tweeting at all hours and making rash decisions on a whim.
While this has somewhat improved (albeit only slightly) since Linda Yaccarino's arrival as CEO, the same applies to this new head of brand safety. And according to Kani Dang, director, paid social at Brainlabs, the new head of brand safety needs to have a backbone.
"[They need to be] someone who is able to push back on Elon Musk's initiatives and keep moving forward with their crucial clean-up tasks," Dang added.
They need to be aware of the problems and have solutions and policies in place
The platform has already seen four senior execs from the brand safety and trust and safety teams depart in the past six months alone, due to clashes with the controversial billionaire, and how he's handled various policy changes. While it's still unclear how big the team is currently, LinkedIn indicated two people who listed brand safety as part of their current job role and 24 individuals who listed trust and safety as part of theirs.
When such senior people leave any business it leaves a vacuum of consistency or coherence — issues that are vital for moderation and policies at a business like X. Whoever fills that gap will need to be able to do so with policies that thread the needle between Musk's vision for a platform predicated on free speech and the need to temper the worser aspects of that to appease advertisers. No mean feat for any platform exec let alone one working somewhere as tumultuous as X.
Danielle Carter, paid social account director at Croud pointed out that the successful candidate will want assurances that Musk won't simply override or change policies on a whim as he has done in the past. The new head of brand safety will need to feel as though they're all on the same team, fighting the same fight. Otherwise, if chaos continues, what's the point? Advertisers won't stick around for the long haul. They've already quit the platform in their droves once before because the platform was considered a high risk media buy, and budgets certainly haven't returned to where they were.
They need strong foundations to build back trust with advertisers, and maintain it
The truth is, new senior hires might sound great, but unless they have concrete proof that X is a legitimate, trustworthy platform, advertisers just won't buy it. Case in point: when Yaccarino's appointment was announced, advertisers were generally pretty thrilled, and hoped that this would give Twitter, or now X, a solid standing with the industry once again. But in less than two months, Musk has once again caused chaos and controversy by reducing rate limits on Tweets and rebranded the platform to X.
That's not to say that Yaccarino wasn't on board with his decisions. But marketers were seeking her voice amid the disruptions, as one of trust and reason. Only that voice took days to come and instead they were left with Musk updating the industry on platform progress via tweets (though TBC what tweet posts are now called under the new X guise).
As Molina noted, at this stage it's hard to say if the hiring of a head of brand safety alone is going to bring any material change in terms of restoring discourse on the platform to some semblance of civility.
At the core, advertisers need to be reassured that their audience still exists on X and that the platform can still provide the same performance that it used to. "Advertisers need to know X's marketing efforts are going to complement the rest of their strategies rather than become just another platform to exist on, whether that's organically or paid," added Carter.
They need to provide transparency and clarity
One way to build trust is to be open about decisions and why they've been made. Which, given X's history, is a little difficult when most decisions are announced on a whim or decided through a random Twitter poll (or is that now an X poll?).
X needs to be able to say that brand safety is important to them, if they're wanting to win back advertisers, especially when its key competitor, Meta has taken strides to prove how important it is to them.
Sure, X previously inked a deal with measurement company DoubleVerify back in January in a bid to attract advertisers. But at the time, they weren't very convinced, and it doesn't look like a lot has changed. Of course during Cannes, X's vice president of global sales and marketing, Chris Riedy tweeted that (then Twitter) X had kicked off meetings with more brand safety companies. As part of that effort, the team had issued a new RFP and planned to consider services from the likes of Zefr, Integral Ad Science (IAS), DoubleVerify and Unitary.
As Dang pointed out, advertisers seriously need transparency and clarity on how this new role will tackle the lack of safeguard evident on the platform in the last several months. "I currently cannot advise our clients to advertise on X/Twitter as we are unsure if and when our ads will show up next to NSFW content or extremely political content," Dang said. "Until advertisers and agencies have a clear view into how content is regulated, it proves challenging to trust in brand safety on X/ Twitter."
https://digiday.com/?p=513248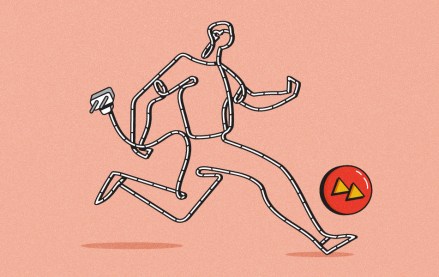 September 22, 2023 • 4 min read
Women's sports are having a moment. Brands, media companies and agencies are looking to get in on the action.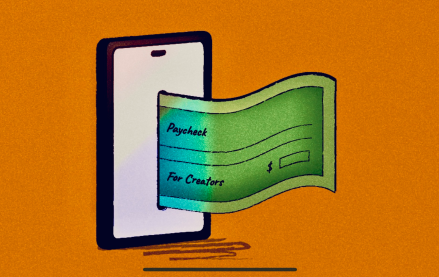 September 22, 2023 • 6 min read
The Hollywood strikes were supposed to be a game changer for many of them, but the situation hasn't quite lived up to the hype.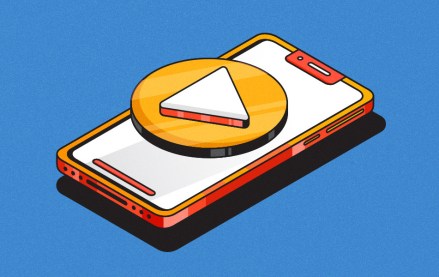 September 22, 2023 • 5 min read
Given the rise of short-form video, agencies that focus on the format, rather than specific platform expertise, will reap the rewards.