What ad-free social media could mean for marketers and advertisers
October 19, 2023 • 5 min read
•
•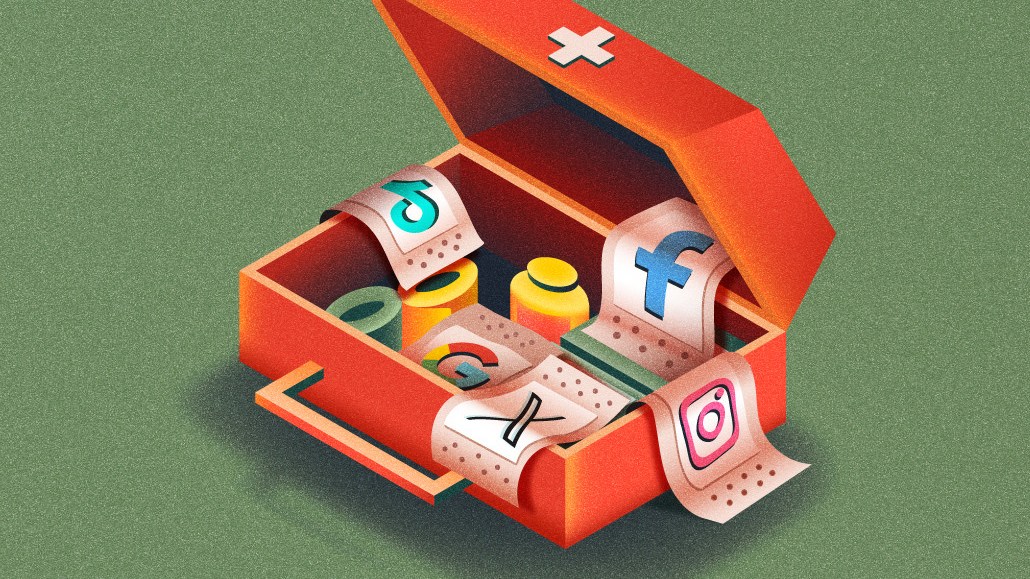 Ivy Liu
Social media behemoths like TikTok and Meta are testing ad-free, subscription tiers outside of the U.S., inching closer to the idea of users paying for their social media accounts. While it could open an alternative stream of revenue for the platforms, it could spell trouble for small businesses and startups reliant on social media targeted ads, agency execs say.
"Obviously, if you're not able to have targeted ads, you're really going to hurt small businesses or local businesses who really count on that ad targeting to raise awareness," said Jeff MacDonald, social strategy director at Mekanism.
Earlier this month, Meta revealed plans to charge European users a $14 monthly subscription fee to access Instagram unless they allow Meta to use their personal information for targeted ads. Said plans come on the heels of EU regulators' data privacy crackdowns. (Read a refresher on Meta's record-breaking privacy fine in Europe here.) Meta declined to be interviewed for this article.
Meanwhile, TikTok confirmed it was testing an ad-free subscription tier outside of the U.S. for $4.99. At the moment, there are no plans to test it in the U.S. and reportedly only applies to ads served by TikTok as opposed to influencer marketing campaigns. In a request for comment, TikTok confirmed said testing and that there were no plans to pursue it in the U.S. The social media platform did not disclose further details.
Historically, platforms, like Meta, that offer targeted advertising, were a startup, direct-to-consumer and other small business advertisers' go-to to drive sales and brand awareness. Facebook and Instagram offered smaller brands a way to quickly scale and reach a massive audience. To keep small businesses engaged, and the dollars flowing, Meta launched initiatives, like Facebook Community Boost in 2017, a 30-city program to boost small business' digital skills.
The two join the ranks of other social media platforms investing in subscription-based models. Since Elon Musk's takeover of X (formerly Twitter), the platform has been pushing subscriptions, even offering a 50% reduced ad load for those willing to shell out $8 per month for its premium subscription service.
Last year, Snapchat rolled out Snap+, a $3.99 subscription that offers an ad-free plan. Last month, it was reported that Snap has seen an increase in subscribers to its paid offering, estimated to generate $240 million a year, a portion of its total $4.6 billion generated in revenue last year, per Bloomberg. YouTube has offered a $13.99 a month premium, ad-free subscription service since 2015. The Google-owned company had more than 20 million subscribers across its premium offerings in 2020, bundled into its "other" category alongside Pixel phone and Google Home speakers, and making up $5.3 billion of its revenue in 2019. Overall, YouTube raked in $15.5 billion in 2019.
"The biggest reason is if they go subscription model, then that's guaranteed revenue," Jen Kohl, chief media officer at ad agency VMLY&R, said in an email. "They aren't so reliant on chasing the advertising money which as we know can be variable and volatile."
Good news for the platforms' revenue streams and users willing to pay the price — at least those who aren't fatigued of the various subscriptions. Notably, the landscape of streamers have raised fees and begun experimenting with ad-supported tiers. Bad news for small businesses and others overly reliant on targeted advertising to boost brand awareness. Especially as some are still reeling from the effects of Apple's ATT crackdown. Meta's Instagram is still one of the top marketing channels with 93% of agency professionals saying their clients spend at least a very small portion of the marketing budget on Meta's platform, according to Digiday+ research. Meanwhile, 76% of agency professionals said their clients spend at least a very small portion of marketing budgets on TikTok.
U.S. advertisers can breathe easy — at least for now — as neither Meta nor TikTok has announced plans for an ad-free experience on this side of the Atlantic. But agency executives say conversations around an ad-free social media experience are fanning the flames of influencer marketing, the creator economy and marketing in niche communities.
"Those influencer partnerships are gonna grow in value if we start to see more people start to pay for their social experience, and receive less targeted ads," MacDonald said.
Influencer marketing budgets are gradually growing and agency execs suspect the prospect of an ad-free social media landscape could be a catalyst in that continued trend. Agency clients and brands are investing more in influencer marketing than they were a year ago, per Digiday+ research. In Q1 of 2022, 62% of brand pros said they spent at least a very small portion of their marketing budgets on influencers. By Q3 of this year, that figure grew to 73%.
"I don't think we're going to see dollars shift overall from social in a massive way because it's still an important place to be," said Noah Mallin, chief strategy officer at IMGN Media.
Influencer marketing isn't expected to become the be-all and end-all, mostly because the return on ad spend in influencer marketing isn't as easily reported as reports from the platforms themselves and working with influencers can be tricky, especially when missteps lead to public backlash.
That is to say, however, should ad-free social media trend continue, advertisers may need to find online communities elsewhere, whether it be influencers or alternative, more niche communities.
"Advertisers who don't build a strong, organic presence already have a hard time with having their ads do more than just reach people," Mallin said. "This reinforces the value of really being [authentically engaged] on platforms [instead of] just looking at this as another place to stick ads there."
https://digiday.com/?p=522308
December 8, 2023 • 3 min read
For Atlas Creative, expanding into Roblox is not solely a play to scale up. The company believes there are concrete benefits that will come with having a hand in multiple metaverse platforms.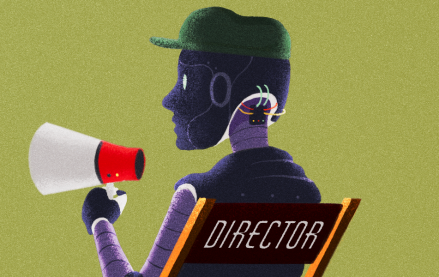 December 8, 2023 • 5 min read
Since ChatGPT became a breakout hit, the names of numerous AI companies and products have entered the cultural vernacular.
December 8, 2023 • 4 min read
Even as linear TV ad spend declines, 23andMe is reinvesting in the channel to boost brand awareness.