Wendy's Instagram account has, until last month, been full of quirky, silly images like a heavy-metal devil's horn sign constructed out of fries or "#BBQAMERICA" spelled out on a tray in barbecue sauce. But the fast-food chain refreshed its Instagram strategy to glam up its content to appeal to visuals-obsessed millennials.
Fans will now find a tasteful still life of the ingredients that go into its salads or a bright medley of summer fruits aligned in a pattern to promote its "FruiTea Chillers" among others. Wendy's has also partnered with Instagram influencer and photographer Nathan Michael to shape this "more professional" new look.
"Instagram is the under-34 powerhouse platform at the moment, so we feel it deserves special attention," said Brandon Rhoten, vp of digital at Wendy's. "Our testing has shown Instagram, when we have the right creative, improves people's perceptions of the brand. Earlier, it wasn't really differentiating us from anyone else. You couldn't tell it was us."
A glance at the numbers reveals why a refresh makes sense. With 80,000 followers, Wendy's lags far behind competitors McDonald's (793,000 followers), Burger King (387,000) and even Shake Shack (197,000).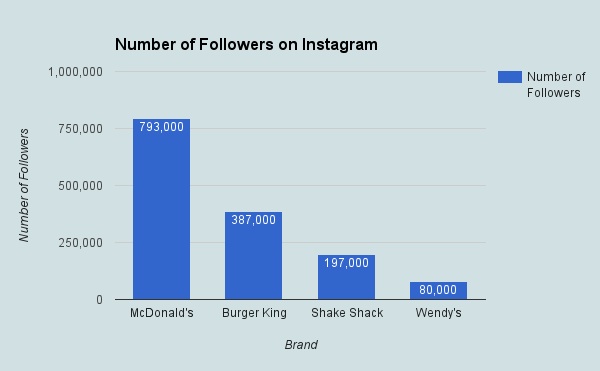 The new approach is supposed to be more "warm and welcoming, and a tone that still stays true to Wendy's but leaves the silliness at the door."
"We think of it as the 'soul' of the Wendy's brand," said Chris Corley, group creative director at VML, Wendy's digital agency. "We treat it with a certain artistic reverence that is still approachable through stories around quality, heritage and service."
The move marks an evolution of Wendy's social strategy, which is now focused on adding value to users of each individual platform that it dabbles in.
"We're not looking at Instagram as an image-heavy version of Facebook anymore or focusing on making sure that we're jumping in between the fights of celebrities on Twitter, for example," said Rhoten. "That is something you do when you're first starting out and you need to grab a lot of attention."
Instagram has also been working with brands recently to help them figure out their approach to the platform through the "Instagram Publishing Garage," a tool based off of the "Facebook Publishing Garage." Wendy's has participated in the garage and beta-tested ads on the platform recently.
"These platforms want you to be successful; it's beneficial for them if you're successful," said Rhoten. "They actually have a formal process for helping brands get online if you have enough media spend that you're going to be a long-term valuable partner and you've committed to the platform."
Beyond Instagram, Wendy's is also committed to emerging as a modern advertiser across different platforms with a consistent voice but contextual content. It has dipped its toes in both Snapchat and Periscope, where it recently partnered with the influencer duo, Rhett and Link, behind the daily morning talk show "Good Mythical Morning."
"On the newer ones, we're still trying to figure out what is the context that consumers want to actually see us in," Rhoten said. "We won't throw in an annoying, disruptive ad in a place that is personal. There's nothing worse than a brand poking you in the eye with an ugly ad."
https://digiday.com/?p=129713