'Weddings are starting to resume': Why Zola ads are returning to streaming and TV
July 23, 2020 • 3 min read
•
•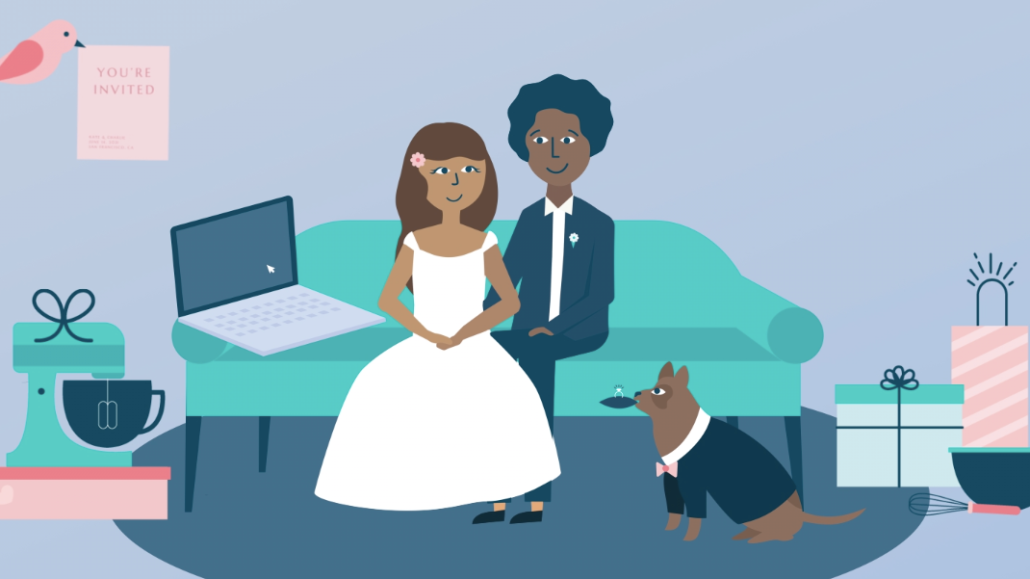 In early April, wedding-registry startup Zola pulled its ads from streaming platforms and television. Doing so came out of necessity as the startup was one of a number of wedding industry businesses that had to reconfigure its approach to advertising with couples forced to replan or reconfigure their summer weddings due to the coronavirus pandemic.
In recent weeks, Zola, which also allows couples to create personalized wedding websites, has returned with new ads that have implicit rather than explicit nods to the pandemic on streaming platforms like Hulu and networks like NBC, CBS, TLC and Freeform. The new ads nod to the current moment as wedding planning is often happening at home now as well as the need to be able to continually adapt your wedding plans should couples need to do that.
The startup's return to television is one signal that the battered wedding industry is beginning to see signs of life.
"Recently we've noticed a significant shift where couples are feeling much more confident and comfortable planning," said Mike Chi, chief marketing officer of Zola. "The majority of couples with dates in the summer are moving forward with at least their ceremony, and overall weddings are starting to resume."
All told, Zola ads weren't running on streaming platforms or on TV from April to June. Typically, 25% to 40% of Zola's media budget is allocated to streaming and TV. In 2019, Zola spent approximately $14.9 million on media, according to Kantar, which doesn't track social ad spending.
The startup has not returned to streaming and TV with that level of spending yet; currently spending roughly one fourth of what it typically would during wedding season on advertising (the company declined share how much that would be).
"There is a shift to co-viewing where people are streaming together [because of coronavirus]," said Chi of the changing behavior of couples that helped the company decide to get back on streaming and TV.
Chi continued: "The ultimate decision makers are tuning in with their other family members or their partner who they are quarantined with, which is extremely relevant for a wedding business. This means there is a more immediate cycle between viewing and purchasing or signing up for a service. This also means that programs have wider demographics than they did previously."
The new ads are meant to appeal to that broader audience. They show couples that it's easy to plan a wedding virtually, even from your couch and that it's possible to quickly send out "change the date" cards if the wedding needs to be postponed for some reason.
That said, streaming and TV ads can only go so far for Zola. "We're leaning on our couples to let us know when they are ready to plan, and so the majority of our spend is focused on 'hand raiser' channels like search where couples are actively planning," said Chi. "For that reason the amount of our allocation towards TV is down."
With search, Zola is experimenting with new search terms like "micro-wedding" and "virtual wedding" to garner traffic from couples still planning or starting to plan weddings.
As some states go back into lockdown due to the coronavirus, Zola may again tweak its approach to advertising to deal with that.
"Our strategy is always based on meeting couples where they are," said Chi. "We can't predict what will happen with the pandemic, but no matter what we're going to continue to offer flexible services for our couples."
https://digiday.com/?p=373479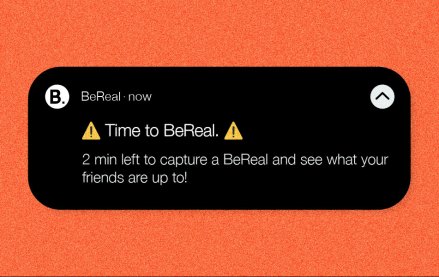 October 4, 2023 • 4 min read
•
•
BeReal launches its first global campaign, hoping to drum up buzz with users. Now, marketers are reconsidering the app.
October 4, 2023 • 7 min read
•
•
There are still those who believe that AR has a place in the marketing funnel, however big or small right now.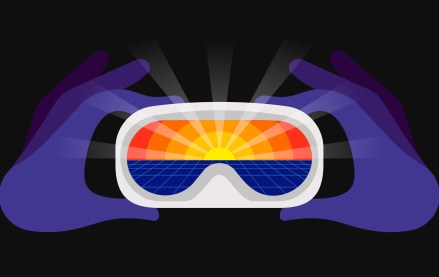 October 4, 2023 • 3 min read
•
•
With Pokémon Go revenues falling year-over-year, Niantic, its developer, is looking beyond its popular augmented reality game to generate profits.