'We want these platforms to be healthy': Why top marketers won't quit Facebook after 2018 scandals
December 18, 2018 • 5 min read
•
•
Facebook had a bad 2018 when it came to trust and privacy, leading to a growing chorus of calls for people to delete their accounts. On Monday, renowned tech journalist Walt Mossberg tweeted that he was quitting Facebook at the end of the year, for example.
But top marketers aren't joining the movement. Instead, they say they're giving Facebook time to work on solutions and will continue to put their ad dollars toward the platform. Why? Because the priority for most marketers is a return on advertising spend. And despite its privacy problems, Facebook continues to deliver plenty of it.
When asked if she still stands by Facebook and its leadership, Publicis Media chief digital officer Helen Lin acknowledged that there were a "number of vulnerabilities" this year but said the company has been working to address those issues.
"Still there is more work that needs to be done. We continue to work with them and all our partners on solutions in the best interest of our clients and consumers. We all want these platforms to be healthy, flourishing environments for users and the businesses on them," said Lin, who is a member of Facebook's client council.
"We believe we're more of a force of good in engaging their thought leaders, rather than pulling spend. Facebook fundamentally wants to do the right thing. If it's guilty of anything, it's their naivety," Clorox CMO Eric Reynolds told Digiday earlier this month. "If we just pull spend, we're not engaging them. Right now, they are responding to those types of conversations, but if that doesn't work, we can try money."
That sentiment is quite unlike the backlash in 2017 against YouTube, where some big spenders paused their ads on the Google-owned video platform. YouTube's challenges were fundamentally different to those facing Facebook, however, in that marketers were directly and negatively impacted by having their ads appear next to content from terrorist organizations on YouTube. While Facebook also deals with problematic content on its platform, recent scandals have primarily related to privacy weaknesses across its service, which marketers are far less concerned with than the protection of their brands when it comes to unsafe content.
Discussing platforms broadly regarding brand safety, not Facebook in particular, Bank of America's Lou Paskalis said that pulling money isn't a "black and white option" in a story for the latest issue of the magazine. We agonize about it on a daily basis. We used to give it a thought twice a year. But it's become front and center of every decision we make. It doesn't bode well for long-term partnership and co-development because everything is case by case and the next incident could very well affect what we do."
After each incident, Facebook representatives are communicating with its biggest advertisers. Carolyn Everson, Facebook's vp of global marketing solutions, said these conversations have been her main focus, and she's confident the company is getting better. The privacy issues of the past year have been the most significant cultural and business shift she's seen in her nearly eight years working at the company, Everson said.
"I really believe in the steps that we're taking and how seriously we're taking it and the enormity of our responsibility. That does not mean we're going to get everything right, at all," Everson told Digiday last week.
With or without scandals, marketers continue to see a return on their investment with Facebook ads. Facebook has only gotten easier to work with when it comes to creating ads across its ecosystem (though the ads manager has been rather unreliable this year). The New York Times investigation and a Wall Street Journal report that described Zuckerberg's and Sandberg's reluctance to act swiftly in the company's influence in the 2016 presidential election had left marketers unfazed, for the most part.
"It's always 'wait and see.' Some of our clients could take a stand, yes, but I don't think you're going to see a lot of that in this case. Nothing is wrong with the ad platform, in this instance," an executive inside a holding company previously told Digiday.
Indeed, these scandals may be hurting Facebook's stock price and hiring efforts, but for now, it hasn't been affecting marketers' bottom lines. The company is expected to generate $67.2 billion in revenue from global digital ads in 2019, according to eMarketer.
Without restricting dollars at the moment, Reynolds of Clorox said he wants Facebook to better acknowledge and embrace its responsibility as a massive data host.
"I admire its lofty vision of building communities. I just need them to be adults and realize they have to do a lot more to maintain that vision and keep it safe," he said.
Joshua Lowcock, global brand safety officer at UM Worldwide, also advocated for Facebook to take on more of a leadership role in accountability and privacy. He didn't recommend Zuckerberg, Sandberg or anyone else stepping down, but rather Facebook hiring someone new as an independent voice across the organization.
"Facebook needs people in their leadership team who will challenge the status quo and the company's current ways of thinking. Facebook needs an independent ethics and privacy advisory board that can help guide the organization and serve as advocates for the public," Lowcock said.
For now, Zuckerberg has committed to creating an independent oversight body. But rather than privacy, the board will be focused on content moderation and free speech issues.
Independence "will prevent the concentration of too much decision-making within our teams. Second, it will create accountability and oversight. Third, it will provide assurance that these decisions are made in the best interests of our community and not for commercial reasons," Zuckerberg wrote in a note about content enforcement.
This story was updated to clarify Lou Paskalis' statements regarding platforms and brand safety to reflect he was not directly discussing Facebook.
https://digiday.com/?p=315840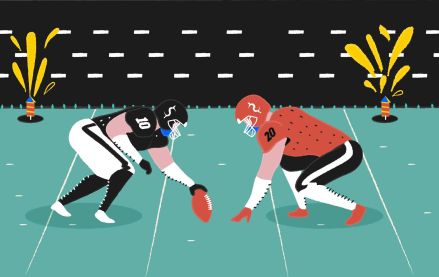 December 6, 2023 • 4 min read
In response to this challenge, the NFL's Detroit Lions have adopted a proactive strategy, introducing an extra channel for their local NFL broadcast. The objective is to broaden advertising opportunities, leverage direct-to-consumer distribution, and establish stronger connections with local fans, with the ultimate goal of increasing preseason viewership.
December 6, 2023 • 4 min read
It's been over a decade since the most recent entry in the wildly popular "Grand Theft Auto" series came out in September 2013, meaning anticipation for "GTA 6" has been building for years. Rockstar titled yesterday's trailer as "Trailer 1," making it clear that the company is poised to launch a massive marketing campaign in the lead-up to the game's 2025 release.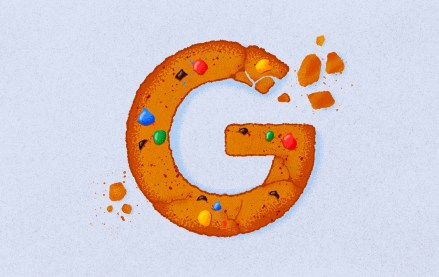 December 6, 2023 • 4 min read
A healthcare client that decided to scrap all conversion tags and cookies within weeks provides a case study for what will likely be a common experience in a year's time.