Water is now a luxury beauty product with a $185 water bottle
September 29, 2017 • 4 min read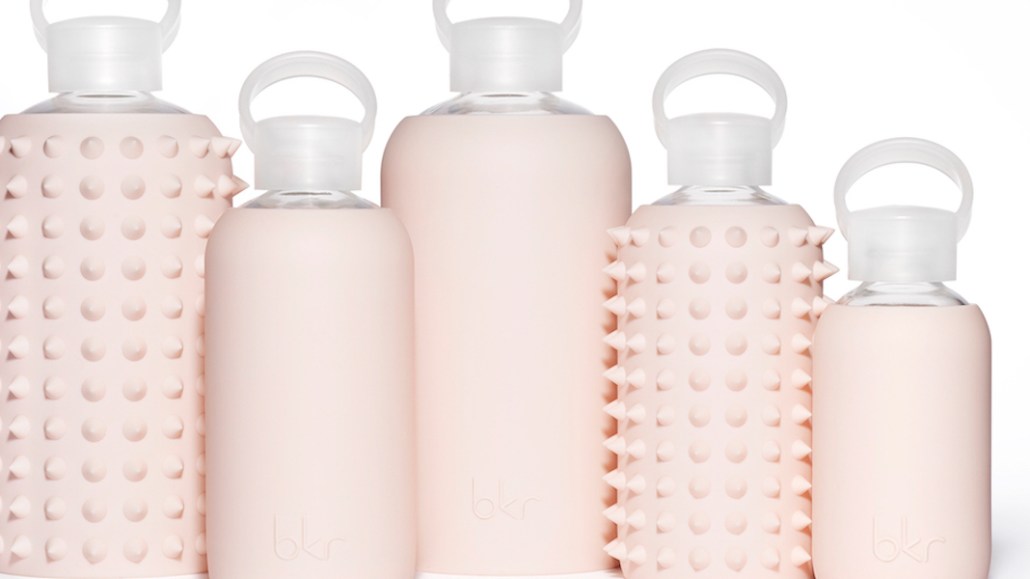 We've reached peak wellness. Green juices cost $15, spin classes cost $45, and a brand of water bottles can get away with selling a version of its glass-and-silicone vessels for $185 a pop.
The nearly $200 bottle is from the trendy Bkr (pronounced "beaker") brand, which collaborated with Swarovski to create a version of its water bottles topped with a Swarovski crystal-bedazzled lid. The regular Bkr bottle is still a $45 investment. The company was founded in 2011 by Tal Winter and Kate Cutler, two former lawyers who met and decided to bootstrap a reusable water bottle brand because the plastic kinds were bad for you and the metal kinds made the water taste bad, as recounted by Winter.
"When you're going to the nicest gym in town, you can't have the back of your car filled with a ton of plastic water bottles," she said.
Since launch, the bottles — and most specifically the Instagram-ready millennial pink shade — have been seen carried by influencers and celebrities including Gisele Bündchen, an endorsement not achievable by your run-of-the-mill Nalgene. Earlier this year, Bkr surpassed its 1.5 million-bottles-sold milestone, and industry sources speculate revenue (which isn't disclosed) to be in the double-digit millions. According to Winter, the brand became profitable in 2012.
Now, with the Swarovski-lidded bottles, released on Thursday, on the market (100 percent of net profits are to be donated to the Water For People Organization), Bkr's climbed another rung on its ongoing path to becoming more than just a trendy water bottle brand. The founders — who have spent zero marketing dollars prior to this year, when they hired a strategic in-house marketing team — were steadfastly determined to spin that positioning from the start. A water bottle, they maintain, is a necessity for staying hydrated, and is therefore a beauty product, just like a BB cream or eyebrow gel. The thought process is that you look your worst when you're dehydrated. Bkr's tagline is, "The beauty essential that will change the way you hydrate forever."
Bkr's Swarovski bottles
"People spend so much on skin care and beauty, but the way you look is impacted by your behavior. Hydration is the first step in a beauty routine," said Winter. "So we decided early on that we were a beauty brand with a beauty product, and that we would 100 percent commit to that. We're building a luxury beauty brand that just happened to start with a water bottle."
Now, the Bkr team is getting ready to expand its reach in the beauty sector. While it started out pushing the message that a water bottle is a beauty essential, more Bkr-branded products in the beauty space will build on the company's place in the market. Details are still scarce, but Winter shared that the new product line will flesh out the idea that hydration is key to healthy skin.
"If we hadn't committed to the beauty space from the start, the doors that are open now [for expansion] wouldn't be open," said Winter.
A lot of Bkr's current positioning rode on who the brand chose to partner with early on. While it launched with an e-commerce site, it didn't set out to be a direct-to-consumer company, despite the control over brand and positioning that direct retail grants in comparison to the world of wholesale retail. Without a marketing budget or team (Cutler handled all of Bkr's email newsletters and social media posts before the hiring push this year), Winter and Cutler relied on retail partners to serve as their marketing partners. Making deals as vendors was laborious, however; they had to make the case as to why a bottle should be sold in the beauty department, not the kitchen or home goods department.
"We focused on building a brand before anything else, and it's important to be disciplined. We spent a lot of time connecting the dots, and if they didn't connect, we couldn't go forward," said Cutler. "We had to explain this isn't going in the home department, this isn't going in the fitness department. We're one of the most important steps in skin care, and this is going on the beauty floor."
Some retailers got it before others. Department stores were the first on board; Bkr bottles can now be found in the beauty departments of Saks, Neiman Marcus, Nordstrom and Harrods. Over the summer, Bkr inked a deal to sell in Sephora, the largest retail chain for specialty beauty and skin care. Right now, Bkrs can be found in 12 Sephora locations, and it will roll out in all stores and online in 2018.
With beauty products on the way next year, it already has a network of prestigious beauty retailers in the bag as sellers. What Bkr's founders decided back in 2011 — that wellness and beauty, and wellness and luxury, are interconnected — has become the back bone of its marketing strategy.
"Wellness is a luxury today," said Jessica Navas, a retail and luxury marketing consultant. "Just in the way that people will invest in their go-to pair of yoga leggings, they'll invest in their water bottle. It's a status symbol."
https://digiday.com/?p=256438
September 27, 2023 • 10 min read
Digiday+ Research assesses how brands and influencers are using Shorts to reach new audiences and what types of Shorts videos create the most buzz for marketers.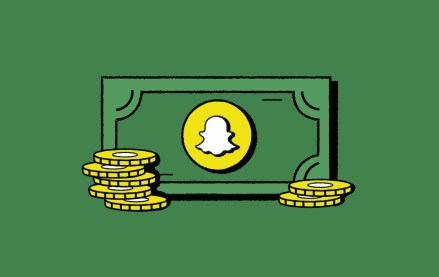 September 27, 2023 • 4 min read
Yesterday, Snapchat marked its return to in-person agency roadshows, sending company representatives to Horizon Media's Manhattan office to showcase a Snap-designed video game intended to capture the essence of what it's like to work at an agency — and how Snapchat can be part of the process.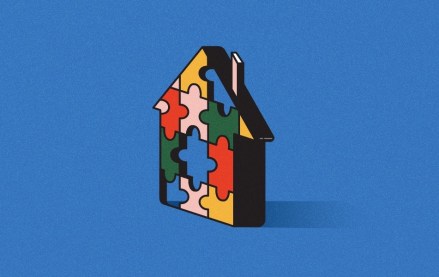 September 27, 2023 • 5 min read
As in-housing settles in as a mainstay, some marketers push for complete control.