Hertz-Accenture lawsuit highlights billing issues inside agencies
May 23, 2019 • 5 min read
•
•
The new wrinkle in the kerfuffle between Hertz and Accenture — Accenture has informed the court that it intends to file a motion to dismiss Hertz's suit — might be a sign for brands that working with consultancies may not be so different (read: more efficient) than agencies.
In April, Hertz filed suit against Accenture claiming that the consulting giant hadn't fulfilled contractual obligations to revamp the rental car chain's website and mobile apps. In the suit, it was revealed that Hertz had paid Accenture over $32 million for the work between 2016 and 2018. Now, in its request for a dismissal filed earlier this week, Accenture argues that Hertz's suit is without merit and that the consultancy will file counterclaims for unpaid bills.
But the issue may not be all that unique and may be in line with what clients and agencies have recently been grappling with lately: the difficulty of scoping a project and billing.
"This disagreement is less an indictment of the consultant model and more of a wake-up call to slow down and do a better job scoping a project," wrote Mark Bachmann, partner and chief client officer at independent agency Marcus Thomas in an email.
Clients have been looking more closely at agency billings, which has resulted in the further splintering of agency-client relationships. Some of that has been a direct result of the issue at play in this suit: that the rise of digital means the old model of scoping a project and therefore deciding the payment plan simply doesn't work anymore. As Digiday previously wrote, making 10 YouTube videos isn't the same as making one TV spot.
This suit and the disagreement between Accenture and Hertz are likely part of that trend, a sign that the change clients were looking for in the move from agencies to consultancies may not be as great as they had anticipated.
"Websites have become profoundly complicated pieces of software, and Hertz and Accenture would not be the first to have a disagreement about what is in scope and what is out," wrote Bachmann, adding that his company has dealt with various issues in its work designing websites and apps for clients.
The issue at hand hinges on whether or not Accenture breached its contract with Hertz. In its call for a dismissal, Accenture claims that it did not fail to provide any of the services.
"Perhaps this is indicative of the breakdown of respect and trust between some clients and some of their marketing suppliers, as is usually the case in life as each party has a role to play the erosion of trust," wrote Christian Hughes, principal and president of creative agency, Cutwater, in an email.
The issue isn't simply one-sided. As Digiday previously reported, agencies and brands run into a number of problems when it comes to sorting out billings.
"The lack of transparency in how and where agencies and consultants make money has rightly caused concern," wrote Hughes. "Conversely, many large companies issue RFPs with the most onerous terms."
For example, per Hughes, RFPs with 120-day payment terms for not just fees but also for external media and production costs can be too costly for some companies to pay. 
"Deals like that don't set up either party to do their best work and solve the task at hand," wrote Hughes.
When it comes to RFPs for agencies versus consultancies for a job like this the ones for consultancies will be much more technical and include the overall business strategy for a brand, whereas an RFP for agencies would be focused on communications, per agency search consultant Avi Dan. That being said, when it gets to the contract phase the process is similar whether it's an agency or a consultancy.
"The key issue really is the scope of work," said Dan. "The more exact the scope of work is the less likely you are to have any issues. It feels to me that in this case the scope of work may not be as tight as it could have been."
Generally, the scope of work in a consultancy contract will be more strategically oriented whereas, the scope of work in an agency contract will have specific output goals, e.g., one radio ad, one television spot, etc., said another search consultant.
Given the current landscape between consultancies and ad agencies, with the former considered to be a viable and considerable threat to the latter, it would make sense for agencies to keep an eye on how the Accenture/Hertz suit plays out. But sources say that agencies aren't talking much about it (though a number of agencies declined to comment for this story) and search consultants say they haven't heard from brand clients about it either.
"Because of the Droga5 thing, it's suddenly supposed to be news in our world, but I don't think anyone cares that much," said one agency source.
While it's still unclear what will happen with the suit the ramifications could have greater implications for the on-going battle between agencies and consultancies.
It could also be an indication of what's to come for with the Droga5 acquisition, as the same agency source noted that in the past when working at a creative agency purchased by a consultancy the creative shop was often charged with making unhappy consultancy clients happy.
"We couldn't fix things from a technological standpoint," said the source. "But we were the shiny object to look over here while there was a problem trying to be fixed over on the other side."
https://digiday.com/?p=334987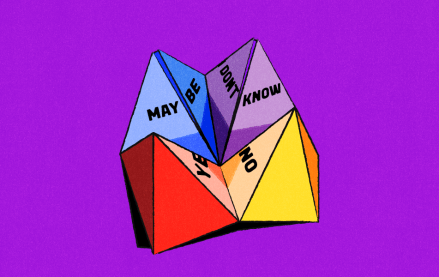 October 3, 2023 • 5 min read
•
•
Overall there's more due diligence from marketers when it comes to influencer marketing efforts now, according to marketers and agency execs, who say that there's been more rigor over the last year, and especially over the last six months.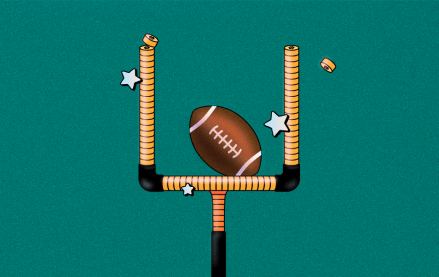 October 3, 2023 • 3 min read
•
•
The collaboration between the Los Angeles Rams and Snapchat goes back to 2020 as the Rams made became the first NFL team to conceive a Snapchat AR experience, affording fans the opportunity to virtually wear the team's recently unveiled uniform.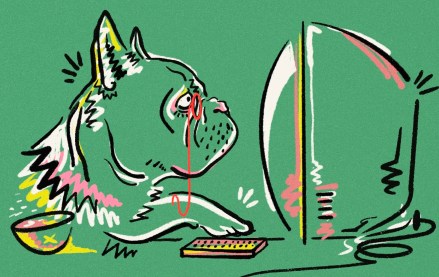 October 2, 2023 • 7 min read
•
•
When it comes to agencies, both of Meta's older sibling social media platforms may be past their primes.