The Rundown: Accenture's deal for Droga5 marks a turning point for creative agencies
April 4, 2019 • 4 min read
•
•
The era of creative agencies is well and truly over with the sale of Droga5 to a consultancy. Accenture Interactive will now own what has been arguably one of the last "great" creative agencies, with founder David Droga remaining in his role as creative chairman.
Droga5 will retain its brand and remain its own entity. But for Accenture Interactive the acquisition sends a few messages. One is an answer to those who say consultancies lack the creative je ne sais quoi to actually make a mark in this industry. The second is that scale matters, Hublot Replica and money talks. Even Droga, who famously said he'd never sell and wanted to stay independent, got a price and a deal he couldn't say no to.
Creative purists, of course, are looking at the deal hoping it'll fail: I had at least three or four people text me Wednesday to tell me how working inside consultancies is very different from being inside a "truly creative" place, and that talent would flee in favor of indie agencies or even, gasp, holding companies.
But more interestingly, this strikes what to me is a final death knell in the heart of creative agencies. In an era of measurement and metrics, creativity isn't particularly important any more. Brands still need creative talent, but the days of needing a specialized, award-winning agency that didn't do anything else but "creative" are gone. Brands are doing more executional work themselves, since it's easier to in-house capabilities like production and creative ideation. Creative, especially digital creative, commands lower margins, and it's harder to charge a premium for tactical work. Where they find ground is in strategy, but brands find it hard to pay for "strategy" when they can simply do it themselves, or go to a bigger management consultancy or media agency that proves it as well — and brings them discounts or better rates on other services to boot.
Simply put, this isn't about consultancies wanting to be in the creative agency game, or agencies trying to be in the consultancy game. This is just proof that when it comes to succeeding in the agency game, "creative" by itself just isn't enough. — Shareen Pathak
Price monitoring Amazon
Amazon dominated the retail industry by competing heavily on price, but recent changes to its seller policies indicate that offering the cheapest products will no longer be Amazon's number one value proposition. Instead, it will compete on inventory, convenience and fast delivery.
"We have yet to see this happen, but I would bet money that over the next two years, you will see Amazon prices across the board start to inch up," Joe Scartz, the chief digital commerce officer at Velocity Commerce Group, told me over coffee recently. Velocity works with clients like Clorox to help them sell on Amazon, perfecting SEO and content strategies and working with Amazon vendor managers on the brands' behalf. He's not the only one who's on Amazon price Hublot Replica Watches. When Amazon rolled back its policy that required third-party sellers to offer an equal or lower price on Amazon compared to prices on competing retailers and their own sites, it sent a shockwave through the industry.
"This is like Amazon removing one of its 10 Commandments," said Eric Heller, the founder of Marketplace Ignition.
Amazon is associated with offering the best prices, and it could be hoping that the reputation sticks even if prices go up, or that Prime Members are Amazon-addicted enough to not notice or care that a product may be available for slightly cheaper elsewhere.
For now, Amazon is still exerting control over its vendors. Brands that have worked with Amazon to launch exclusive products said that Amazon gets the final say on pricing, and the roll back of pricing requirements doesn't apply to vendors. Amazon is still setting pricing for vendors below competitive retailers', Rolex Repliche Orologi and dropping prices if sales take place, according to the CEO of one vendor selling on Amazon.
"Anyone have any thoughts as to why it is reasonable or fair for [Amazon] to drop its anti-competitive price matching for Sellers but not for brands in Vendor?" he asked on LinkedIn recently in a group for Amazon vendors. Responses were mixed, but it was clear: Vendors aren't happy about the incongruences in pricing regulations. As Amazon rethinks its relationship with vendors to focus on higher-volume businesses, it could bend to brands' demands. — Hilary Milnes займ без комиссии с 18 лет
https://digiday.com/?p=328903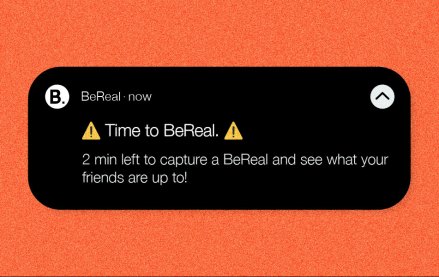 October 4, 2023 • 4 min read
•
•
BeReal launches its first global campaign, hoping to drum up buzz with users. Now, marketers are reconsidering the app.
October 4, 2023 • 7 min read
•
•
There are still those who believe that AR has a place in the marketing funnel, however big or small right now.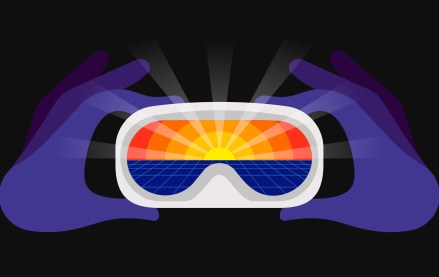 October 4, 2023 • 3 min read
•
•
With Pokémon Go revenues falling year-over-year, Niantic, its developer, is looking beyond its popular augmented reality game to generate profits.