Millions of followers disappeared from Twitter accounts last week. While the drops were a minor blip for the majority of Twitter users, some brands and celebrities faced percentage drops in the double-digits. Twitter's most-followed account, Katy Perry, lost 2 million, for example. Twitter CEO Jack Dorsey lost 200,000. Wheat Thins lost 12,003.
But that's not a bad thing, marketers said.
"We lost approximately 30,000 of our 1.6 million followers. We tout an engaged social audience more than any other metric, and this only increases the credibility of our claim. Thus far, @NYSE has maintained the same overall engagement across less followers," said Matthew Kobach, manager of digital and social media at the New York Stock Exchange.
The change brings more transparency to how big someone's community is based on who's actually using Twitter since these accounts were flagged as potential spam or inactive. It's another long overdue step to not only make Twitter a better platform for effective marketing but also rewrite the standards for a quality campaign.
Twitter's update is part of its new commitment to make conversation healthier on the platform. It also comes in the wake of increased pressure from regulators in the wake of Russian interference in 2016 election and after Unilever CMO Keith Weed and other marketers at this year's Cannes Lions festival spoke out against fake followers, bots and other fraudulent practices in influencer marketing.
This is the kind of leadership we need, both from platforms like @Twitter, and industry thought leaders and change agents like Keith Weed. Marketers need to speak up and be heard about our expectations for a clean and well lit ecosystem and stop investing blindly in the dark.! https://t.co/IOr5eyumqU

— Lou Paskalis (@LouPas) July 11, 2018
"This is the outcome I was hoping for for a lot of reasons. Do people lose a large number of followings, a big flashy number? Sure. But it makes the job for us as marketers easier because we are already having such a tough time trying to clean that data," said Darnell Brisco, vp of accounts in entertainment at Fullscreen.
For Brisco, who works on campaigns for movies, TV shows and streaming platforms, Twitter has a played a "massive role" in how his team tracks the conversation, he said. Yet it's long been difficult to accurately measure influence in part because the 12-year-old Twitter is home to dormant accounts and bot networks that can inflate metrics.
"It's a marketers dream in a sense. It forces the issue of continuing to move away from vanity metrics on things like follower accounts to things that actually matter, meaningful engagement and sentiment," Brisco said.
Some of that obsession on the vanity metrics comes from the client side, marketers within agencies said. This purge could help alleviate that frustration.
"So many clients ask their social agencies why they don't generate more engagement based on their audience size, then, surprise, it's because those followers weren't real. It can also help brands learn that they need to spend on audience growth and awareness. Organic content is great and all, but if you want more eyeballs or followers, it's not free," said Jack Appleby, director of creative strategy at PETROL Advertising.
Of course, many marketers were trying to grow an authentic audience and measure it before this change. Bobby Palmieri, CEO of Lilo Social, said his agency has been using third-party tools to distinguish how many real followers an influencer had and would track their engagement rate before making a hiring decision. This so-called purge should increase an influencer's engagement rate by removing dormant accounts, which wouldn't like or retweet their tweets anyway, he said.
These accounts "weren't real people to begin with, so no brand or influencer's real engagement will be affected. Marketing should focus on real results, and this purge will help that. I think there's a huge gap between perceived audience and true influence, and this purge is the first step in bridging that gap," Palmieri said.
But the work is far from done. Marketers said they hoped Instagram would do more to purge its own bots and prevent fraud.
"I applaud Twitter for being as aggressive as they have, and I hope other social networks continue to follow suit. If marketers have a better sense what they have and ad buyers aren't buying fake impressions, campaigns can be more effective," Brisco said.
https://digiday.com/?p=295294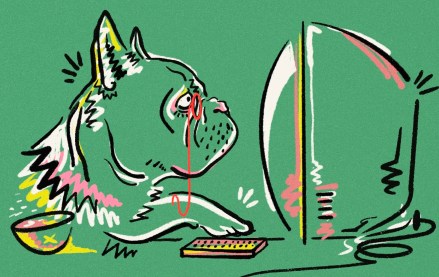 October 2, 2023 • 7 min read
•
•
When it comes to agencies, both of Meta's older sibling social media platforms may be past their primes.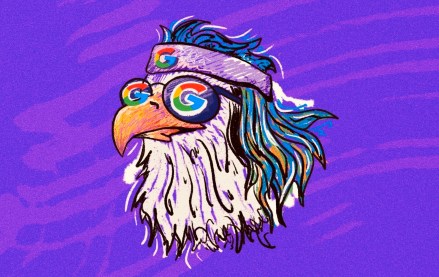 October 2, 2023 • 3 min read
•
•
The legal battle sees Apple and Google et al attempt to conceal their inner workings, developments that mirror the experience of their media customers.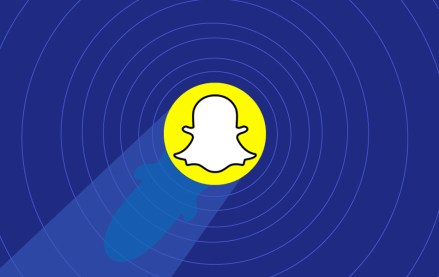 September 29, 2023 • 3 min read
•
•
"We are not diminishing the importance of AR," he said. "In fact, we are strategically reallocating resources to strengthen our endeavors in AR advertising and to elevate the fundamental AR experiences provided to Snapchat users."