'Treat it like a real media channel': Brands are changing how they work with influencers
September 19, 2019 • 7 min read
•
•
When SeatGeek started paying influencers, the ticketing company had a heavy hand in how those social stars talked about the brand. 
"We wanted them to hit every single talking point about the app," said Ian Borthwick, director of influencer marketing at SeatGeek. "We wanted to push our products really, really hard." 
That all changed after SeatGeek worked with influencer David Dobrik in 2016. The YouTuber was intent on maintaining his creative integrity. Rather than pitching the SeatGeek product directly, Dobrik used the company to surprise a friend with tickets to the World Series and documented the experience. Since then, the company has sponsored over 20 campaigns with Dobrik which have garnered over 150 million views. The success of that approach was a turning point for SeatGeek, which has an in-house team of four handling its influencer marketing, in how it works with influencers altogether. 
"The creator is going to tell your brand story to their audience much more persuasively than you are to their audience," said Borthwick. 
As influencer marketing has evolved, brands and agencies are reevaluating how they work with influencers. Instead of one-off deals with a myriad of influencers, all using the same copy to pitch a brand to their followers, marketers and agencies are now looking for more long-term partnerships and giving influencers more creative control. That change follows more regulation in the space as well as work on behalf of platforms like Instagram over the last year and a half to make influencer marketing more legitimate. 
This shift has also changed the metrics that brands consider. Rather than simply likes or comments, brands are finding that this strategy is delivering a better return on investment in terms of actual sales.
"The general perception of what influencer marketing is has changed so much over the last year and a half," said Jordan Jacobson, vp and head of social media for iProspect. "It was kind of the Wild West. It's still kind of is, but it's getting a lot better. It's becoming more integrated with media; it's actually being seen as a legitimate means of driving business results. It's not a flash in the pan."  
More than a one-off deal
Initially, brands tended to work with influencers on one-off deals working with as many influencers as possible to get a message out to their audience. Often who they worked with would depend on their follower count and the deals were almost a form of "programmatic" marketing, according to Ryan Detert, CEO of influencer platform Influential, used to push a product and a product message to as many people as possible. 
That's changed in recent years, especially over the last year and a half, as brands have realized that working with influencers on one-off deals to simply churn out a message via as many influencers as possible to get in front of as many eyeballs as possible wasn't working. 
"At the end of the day, influencers are people, not media buys, and brands are starting to see them more as long-term partners than they have in the past," wrote Katy Wellhousen, account director at RQ, in an email. "Brands are building strong relationships with creators, and the two are working together to tap into the influencer's creative vision – this opens up so many more doors for authentic creativity on both sides of the playing field."
Changing that relationship can be time-consuming. In using one-off deals with pre-written copy, brands were able to simply contract a bunch of influencers and pay them to post to get said copy in front of their audiences. Long-term relationships take time to cultivate. Agency sources recommend brands do chemistry sessions with influencers to see if the deal would be a good fit, get a sense of what their collaboration would be like. They also need to fully vet the influencers before inking a deal with them. Some agencies, like OMD, are working to create indexes and rankings to take some of that legwork out for brands. 
While the one-off deals may be simpler to pull off, the value of the long-term relationship has proven much more fruitful for SeatGeek. For the ticket company, the goal is to work with an influencer for at least six months to a year. "The audience cares a lot more when they hear your ad multiple times," said Borthwick. "They become used to it. The creator feels more comfortable doing it. When you do a long-term deal, you're able to get those economies of scale and you're not searching for new partnerships every single month."
Giving influencers more creative control
Working together long-term also allows the brands to feel more comfortable in giving the influencers they work with the freedom to craft a message about their brand that's more natural to that influencer's channel. Rather than regurgitating the same ad copy every other influencer for the brand has used, some brands are working with creators on content that weaves the brand message into something the influencer would typically create. 
"Brands are starting to entrust their influencer networks with more creative liberty in decisions around content creation and product choice to ensure it feels more authentic to the individual," wrote Trevor Davis, associate director, social strategy at Digitas. 
"There is a level of freedom that wasn't the same as before," said Jason Berger, CEO and founder of Kids at Play, adding that the freedom has come with a clarity of expectations from both the brands and the influencers about what the relationship is and the needs of both parties. 
What that looks like will vary by brand and by influencer, but what's clear is that brands are much more open than ever before to influencers and to working with them to create content that's a fit for their channels rather than an ad read. That said, brands aren't simply giving influencers free rein. "While there is much more autonomy in creation, brands have become a bit heavier-handed in providing specific guardrails – a playbook of sorts – to still be able to moderate without relinquishing all freedom," wrote Davis. 
Platforms help legitimize it
This shift in the influencer-brand relationship follows a change in the way platforms view influencer marketing. Prior to the last year and a half or so, influencer marketing had a stigma. Not only were there brand safety issues and allegations of influencer fraud, but lawmakers still hadn't sorted out regulations for what that marketing should look like and how brands and influencers should be transparent about the nature of their relationship. As influencer marketing has become more regulated by the government and the industry, tools to spot influencers with heavy bot followings have cropped up, platforms like Instagram have started to rethink their place in the influencer-brand relationship. 
Recently, platforms have added tools to allow for branded content from influencers to be promoted on their platforms, added tags and given brands access to performance data they simply didn't have before, per Jacobson, adding that now it's more "editorial and a lot more transparent." The platforms have also created influencer arms like YouTube's FameBit or Twitter's Niche as well as become more active in terms of introducing influencers who become popular on their platforms to brands. 
"Things started to change when direct access to performance data, not just screenshots, allowed brands to get a much more detailed view into how content is performing," wrote Jason Miller, vp of social media and public relations at OH Partners, in an email. "Plus when you add the element that we can promote influencer posts directly like our clients' branded content, we can do a lot more with fewer partners." 
"Now that we can have full analytics, we can actually treat it like a real media channel," said Jacobson. "That alone as opened up a lot of doors and got a lot of the bad headlines out of the press so we can actually be pretty legit."
https://digiday.com/?p=346736
September 28, 2023 • 4 min read
•
•
Some content creators are using generative AI tools to spark new levels of creativity and innovation and are sharing their experiences online in how they're using these tools to streamline their workflows and boost productivity.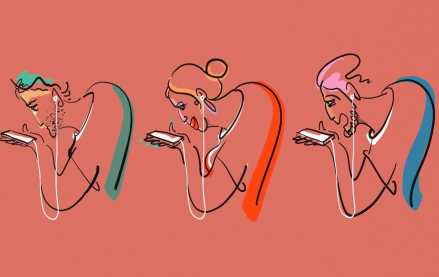 September 28, 2023 • 6 min read
•
•
In this edition of the weekly Digiday+ Research Briefing, we share focal points from Digiday's recently released reports on marketers' evolving social media tactics, including how they're using Facebook less and diving into YouTube Shorts more.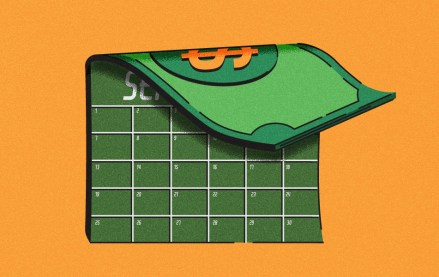 September 28, 2023 • 4 min read
•
•
In 2023, some brands' executive boardrooms are still insulated from the chill of crypto winter, for better or worse. But the rising pressure of crypto skepticism has made it more urgent than ever for companies to figure out how to use blockchain technology to support their core offerings and customer base rather than simply dropping branded NFTs and hoping for the best.