'Three months ago everybody thought the world was the limit, now everyone thinks it's over': Reflections on the quarter with Zeta CEO David Steinberg
June 10, 2022 • 5 min read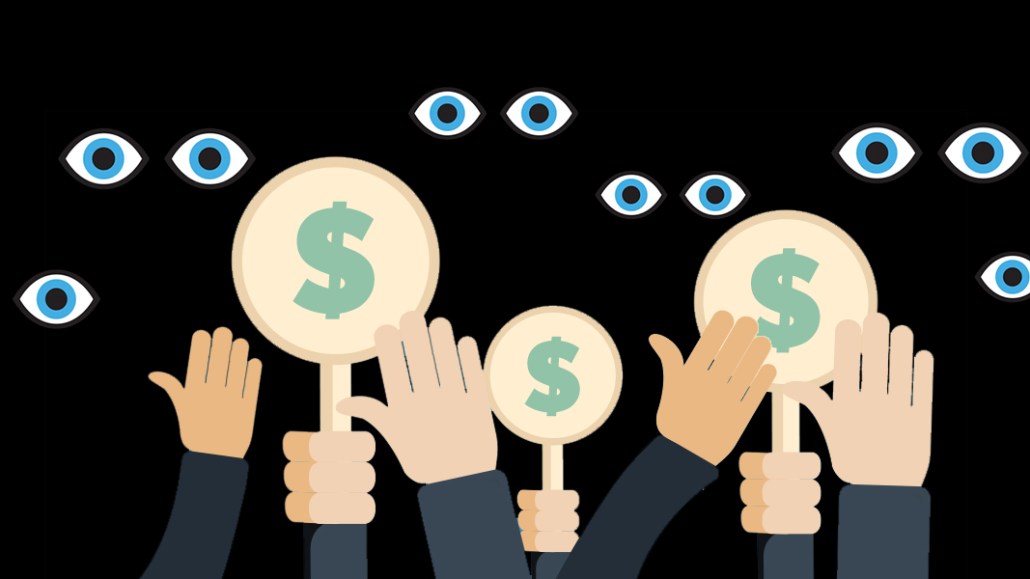 Last year saw a gold rush of public listings in the ad tech and martech sectors, with companies in the space eager to take advantage of a hot stock market fueled by the Wall Street perception that tech is bankable.
However, as macroeconomic factors cool economies, a more somber mood is taking hold, thus dampening stock prices in the previously hot tech sector — with even the household Big Tech names feeling the chill.
Among the class of 2021 is Zeta Global — a company that bought Sizmek's ad tech assets in 2019 and later went public in June last year — a self-described "martech" company that would prefer to distance itself from "ad tech" in order to be associated with sustainable SaaS (software as a service) revenues.
Although, while the (subtle) differentiation between media and SaaS revenues is understood among those in the industry, investors on Wall Street may not be so clear on the difference, especially when Zeta's pitch deck contains "cloud-based marketing technology" — even if former Apple CEO John Sculley cofounded the company.
Company cofounder and CEO David Steinberg concedes that his company "had a bit of a tough time out of the gate" given that "much of what we do is confusing" to Wall Street, especially when compared to more conventional ad tech offerings such as Magnite or The Trade Desk.
Now, as the global economy starts to stumble, and many expect a recession, Zeta (a company whose stock price is currently a little under half of its April 2022 high) notably raised its 2022 full-year revenue guidance from $550 million to $563 million in recent weeks.
"Three months ago everybody thought the world was the limit, now everyone thinks it's over," says Steinberg, an economist by training who shared with Digiday that, "we're looking at a downturn and a slowdown, we don't see a recession."
Amid much-anticipated doom, Steinberg maintains that Zeta's lack of reliance on the ad industry's traditional identifiers such as third-party cookies or Apple's mobile identifier IDFA means the company can afford to be upbeat. This is because marketers bet on reliability in such uncertain times, and Zeta's professed ability to help advertisers demonstrate ROI on their spend is resilient, even as marketers rein in top funnel, or brand, spend.
"You've got all these large organizations [such as Apple and Google] battling it out for supremacy, but because we're not dependent on their tracking methodologies, it's allowed us to keep going as other [Zeta] competitors have gone down with the tide," says Steinberg.
According to the company's pitch deck, its martech stack (which houses a customer data platform) can maintain a hold on client spend — or what remains in these increasingly straightened times — as it enables them to generate unique identifiers that aren't reliant on the likes of Google. This is performed when clients upload their first-party data to its platform. From there it is pseudonymized, resulting in identifiers marketers can then use to target and measure the performance of their campaign activity.
Per Steinberg's observations of customer behavior, brands (particularly from the financial sector) are beginning to pull spend from channels like social media where traditional measurement tools are eroding in favor of more direct response channels as a mood of caution takes hold of the market. In such a climate, stock prices that generated the core of their value on the use of third-party cookies and the like will experience a steep decline with many on the public markets likely to find it difficult to shake off such a narrative.
Talking about his company's performance on the stock market compared to his peer set — there are approximately two dozen such companies now traded on the public markets — Steinberg maintains many are now reaping what they sewed when times were good: prioritizing growth over profit.
"We got knocked on our IPO roadshow because we were so profitable, everybody was like, 'Why are you wasting time making money?' and my response was that at some point the music stops and when it does, I want to have a chair," he recounts.
Steinberg went on to explain his theory that, while many in the sector would have the reserve to make it through testing economic times, that will change, especially for those that insisted on growth at all costs.
"It's interesting when you go into a downturn, and you think some companies are down and out but they can pivot and do incredibly well," he adds, noting that "we're starting to see the early signs" of potential market consolidation as some company founders look to exit.
"We think that as we get through what's been a turbulent time that we'll be rewarded for our profits," says Steinberg, "and we think that'll create unique opportunities for us."
Ratko Vidakovic, the founder of marketing consultancy AdProfs, notes that marked stock price drops are universal in the tech sector, but the downturn in companies that went public in 2021 is particularly notable.
"The sentiment a year ago was one of a sharp rebound after the turbulence of 2020," he says, noting that ad spend levels in 2021 "over compensated" for the downturn the previous year. "It was bullish all-round last year but now a macro level everything is coming at once with inflation and war in Europe etcetera meaning advertisers are getting more cautious."
Intuitively, once this "lifeblood of the industry" starts to slow, the ripple effect will be felt throughout the ecosystem and in such chastened times, cash reserves are crucial. "The era of cheap money is over and cash is now king," says Vidakovic. He adds that (naturally) those who have built cash reserves are better equipped to weather the storm, and that companies who prioritized growth instead of profitability during the good times could be looking for an exit if the "soft landing" efforts" from banks continue over a prolonged period of time.
https://digiday.com/?p=450665
September 27, 2023 • 10 min read
Digiday+ Research assesses how brands and influencers are using Shorts to reach new audiences and what types of Shorts videos create the most buzz for marketers.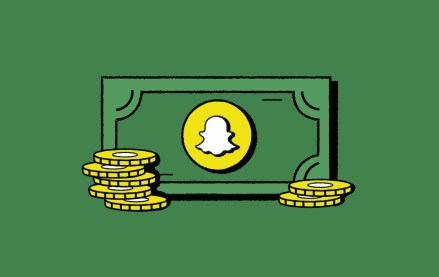 September 27, 2023 • 4 min read
Yesterday, Snapchat marked its return to in-person agency roadshows, sending company representatives to Horizon Media's Manhattan office to showcase a Snap-designed video game intended to capture the essence of what it's like to work at an agency — and how Snapchat can be part of the process.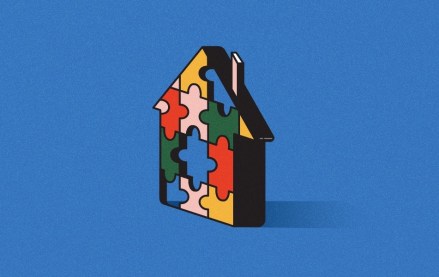 September 27, 2023 • 5 min read
As in-housing settles in as a mainstay, some marketers push for complete control.