'The pandemic has proven it's doable': Inside Pepsico's flexible-working model
June 24, 2021 • 5 min read
•
•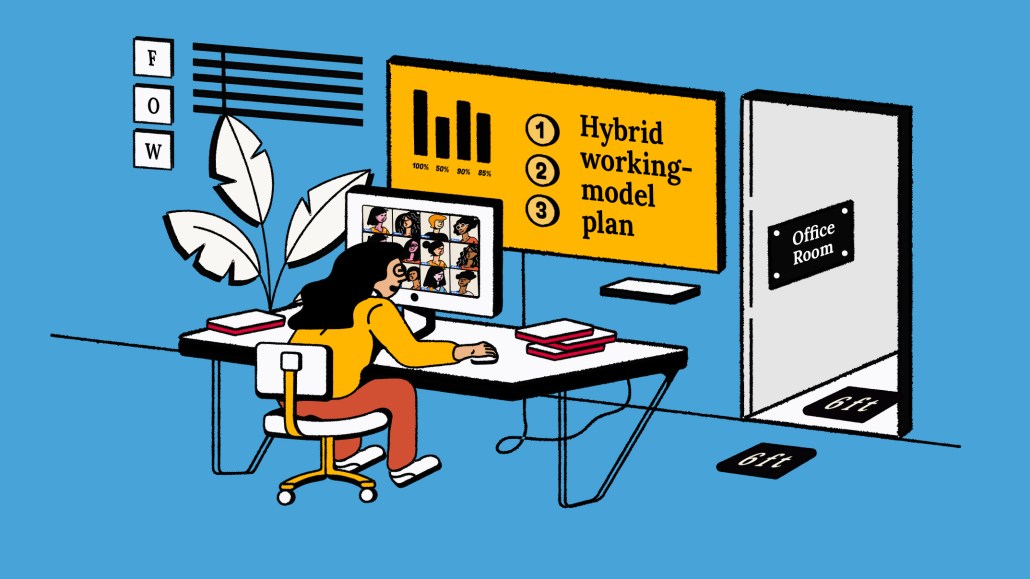 Ivy Liu
For PepsiCo, there's no going back.
The 80,000 office workers the food and beverage giant employs worldwide, will never again have a traditional, 9-to-5 working week. Instead, the business has empowered its managers to determine which of their team members are needed in the office and when, and what work can be completed remotely, on a project-by-project basis.
This "Work that Works" strategy has taken eight months to plot and is currently being rolled out gradually across its 200 offices as they reopen in phases across different geographies. Last spring, the company started to monitor employee productivity and sent out regular internal surveys to gauge worker morale. Via its software infrastructure the company could see how and when people worked, and in what timeframe tasks were completed (on an anonymous basis) and compared them with pre-pandemic work levels when everyone was in the office.
The result was that the executive leadership team was able to see evidence that for maximum efficiency across its workforce, employees needed approximately 2.5 days in the office while the rest could be done more efficiently remotely, according to Sergio Ezama, chief talent officer and CHRO at PepsiCo who led the program.
"We don't care about how the sausages are made. If you can do your job sitting on the beach in Bermuda drinking a Margarita, good for you," said Ezama. "We care about outputs — this company is about outputs and value creation. So if there is a better way to do that, where the output is actually better and in the process, people have better lives, can spend more time with families, then that's great. And this pandemic has proven that it's doable. [Before] we were limiting ourselves with stereotypes from the past."
Like many dads, Ezama saw his kids (aged 10 and six years old) in short windows — racing home to make it in time for dinner and bed — before the pandemic forced the world to adopt remote working en masse. Now, he drops them off at school every day, has lunch with his wife, and is a lot more hands-on in the daytime, because he can be more fluid about which hours he works. "I was a weekend dad before. So, Monday to Friday I was not much of a father I guess. I can spend a lot more time with my wife and kids and with the knowledge that no one will be judging [for not being constantly in the office]."
Ensuring managers lead by example
PepsiCo's strategy relies entirely on its managers making good decisions about when and how their team can work. And for that reason it's vital that they not only lead by example and work days remotely themselves, but also undergo training around how not to unconsciously reward or favor those who are in the office over those who are at home, according to Ezama. If not, proximity bias will take root.
Managers and teams will need to communicate clearly to establish their operational cadence, he added. For example, he has been transparent with his direct reports about his own schedule, which tasks he will complete from home and when he will want to be in the office for meetings, to establish a set, monthly rhythm.
"The other thing that is a bit more complicated is we need to make sure that managers are not biased. I don't want my managers to rate people highly because they serve their preferences as [far as] how to work. So if someone prefers to spend the majority of their time in the office, I don't want managers to give them a better rating than those who are more likely to choose to work from home more. That's an important piece to get right," said Ezama.
The flexibility of PepsiCo's model will help sustain a strong working environment and culture in which individuals can feel empowered to be creative and work how they know best, according to Jeff Sharpe, principal director of global design consultancy frog. "One aspect that we'll be keen to watch for is how Work that Works new rituals and protocols create a boundary-less workspace between remote and in-office teammates, and how they track and measure success of this new way of working."
Competition for talent
The question of what the working model should be in a post-pandemic world has naturally created divisions. And there is no one-size-fits-all. The majority of businesses have decided to seize the opportunity to overhaul their previous working structures in favor of deeper flexibility for employees, while others have clung to more traditional working structures and demanded that employees return to the office full-time — a method that's expected to have repercussions on the movement of talent. Ezama stressed that it's flexibility and choice people want, not simply the ability to work from home or work less hard for the company.
But he added that an already competitive talent market is becoming even more so, as businesses start to show their cards on how much they're willing to increase employee choice in their working models.
"Many companies are pursuing this [hybrid models] and saying it's for employee benefits," added Ezama. "That's certainly an angle that you can take, but we say it is better for business. We have proven results that having more flexible environments comes with increased productivity and [a] reduction in absenteeism and turnover. And it's made us see we don't actually need all this real estate. So it's better for business and the planet. And it's genuinely better for talent."
The changes also mean PepsiCo can reduce its real estate and in turn cut its waste and overall environmental impact. Offices are currently being redesigned to mirror some of what's the typical post-pandemic standard, with more emphasis on collaborative, creative workspaces and no fixed desks and other COVID-safety protocols.
The company anticipates that the average occupancy rate of its offices will be 50% as a result of the changes. The business expects its overall office real estate to reduce significantly, though it won't give specifics on how much given it's still in the planning stages.
Ezama referenced research from Global Workplace Analytics, that shows for every 100 employees who work from home two days a week, PepsiCo will save 70 tons of carbon dioxide from being released.
https://digiday.com/?p=418961
December 8, 2023 • 3 min read
For Atlas Creative, expanding into Roblox is not solely a play to scale up. The company believes there are concrete benefits that will come with having a hand in multiple metaverse platforms.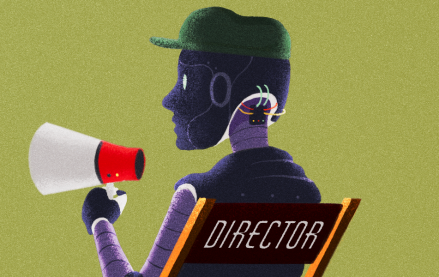 December 8, 2023 • 5 min read
Since ChatGPT became a breakout hit, the names of numerous AI companies and products have entered the cultural vernacular.
December 8, 2023 • 4 min read
Even as linear TV ad spend declines, 23andMe is reinvesting in the channel to boost brand awareness.