The rundown: How Snapchat laid the groundwork for a reset to users and advertisers
April 20, 2023 • 5 min read
•
•
This article is also available
in Spanish
. Please use the toggle above the headline to switch languages. Visit
digiday.com/es
to read more content in Spanish.
Snapchat has needed to catch a break among advertisers for a pretty long time, and Wednesday's annual Snap Partner Summit, held at the Barker Hangar in Santa Monica, California, was its opportunity to reset the narrative.
For a long time, Snapchat has been on the back foot when it comes to its platform peers. The app's user base has often been cited by marketers as too small, while the app took a beating, advertising-wise, after Apple's App Tracking Transparency (ATT) came into effect.
The event showcased Snap's latest innovations in AR and AI, as well as introduced new creator tools to a room of partners, creators and marketers, while anyone who couldn't attend could watch the livestream. That said, the event appeared slick, as any Snap event has been in the past, with top execs confidently presenting their latest ideas and case studies to the audience.
And while it did certainly prove to be a typical Snap event, where the team and audience gather together to celebrate its successes, there were a couple of important announcements, which were key to creators and businesses.
Here's the rundown on what was announced and why it matters.
More creators can join Snap's Stories revenue share program
Until now, Snapchat had been testing an early pilot of its revenue share program with a group of creators globally with mid-roll ads that creators have added to their Snap Star Public Stories.
And while the app still hasn't disclosed the percentage split of these deals, more creators can now join the program, said Brooke Berry, head of talent development at Snap at the company's event. Specifically, creators who have a minimum of 50,000 followers, 25 million monthly Snap views and post at least 10 Stories per month, are eligible to join the rev share deal.
The program, explained Berry, places ads within select creators' Stories, to receive more recurring cash payouts for their "behind-the-scenes" content.
This is Snap's first entry into the rev share pond — a leap not all platforms have dared to make just yet, given the solid infrastructure needed.
Avi Gandhi, founder of Partner with Creators, was impressed that the platform is expanding access to monetized Stories. "The more creators they can get monetizing, the better. I hope they are able to accelerate these efforts over the next year," he added.
While Snap's program is positive news, it doesn't bode well for smaller creators, who are still building up their followings. It also has big shoe to fill: it was only six months ago creators were telling Digiday that Snapchat wasn't a priority for them because other apps had more features, more opportunities, and in some cases better pay.
Users can post public stories
Similar to the way that TikTok's algorithm has enabled anyone to become a creator or go viral, Snapchatters aged 18 or older will now be able to post their own public stories, effectively allowing any Snapchatter to become a creator on the platform. Prior to this, public stories were geared toward top-performing creators and brands only.
Devain Doolaramani, CEO of digital talent management firm Friends in Reality, who attended the event complimented the offering, telling Digiday that it could help any user grow a brand and build an audience.
Snap is honing in on AR
Augmented reality — the tech which Snapchat is known (and loved) for.
Snapchat launched its AR Enterprise Services (ARES) and its first offering: the Shopping Suite, on March 23. But it used the event to provide more detail on ARES' future.
The product is designed to "bring together our AR and AI technology into a new cohesive service to help businesses improve brand loyalty, decrease product return rates, and differentiate in a competitive environment," said Jill Popelka, head of AR Enterprise Solutions, from the Snap stage.
The shopping suite includes features such as 3D Viewer, Fit Finder and AR Try-On, which, according to Popelka, saw early testers experience a 24% lower return rate, though she did not provide exact figures.
Snap did tease a new feature, AR Mirrors, which will allow users to virtually try on products. "This will help them shop smarter, faster, and bridge the gap between online and in-store shopping," Popelka said.
Snap talked some numbers
CEO Evan Spiegel and his team gave a number of examples of the successes of Snapchat, from how it is used to how it makes content more accessible and fun for students. Not to mention enhancements to new features across My AI, lenses, personalization features for the Bitmoji and Snap Map.
It sounded like Snapchat is becoming an all-in-one platform across all niches: shopping, creators, AI, said Doolaramani.
Spiegel boasted that 750 million people use Snapchat every month, reaching the vast majority of 13 to 34 year olds in more than 20 countries, while vp of product Jack Brody announced that more than three million Snapchatters have now subscribed to its Snapchat+ subscription service, and soon access will become even easier through Verizon's +Play platform.
The Snapchat+ subscription service was launched last August. Users pay $3.99 per month to access an enhanced version of the app, including a collection of more than 20 exclusive, experimental and pre-release features (so far).
Snapchat's ongoing troubles
Spiegel and his team, however, did not speak to advertisers' issues over its perceived small user base, while advertising on the platform isn't always as effective as it once was, thanks to Apple's ATT implementation.
All in all, Snap has had a rough time, resulting in marketers losing confidence in the app. Sure, the platform's Q4 earnings stated that its user base had grown to 375 million daily active users by the end of 2022, up from 319 million the previous year. But compared to other platforms, Snapchat is almost always second tier in any social media mix, and usually one of the first to be cut when budgets are tight.
Alex Roa, founder and CEO of marketing agency The Culture Club, is one advertiser that still isn't sold. Writing recently on LinkedIn, he said that it still fails as a full length media platform.
"Snapchat is mostly used as a communication platform with its media tied in as an add-on," Roa explained. "Hard to see a path for Snapchat to have a majority new user share be for media/entertainment purposes only, where it would then compete with YouTube or TikTok. Hard to see a world where you send your parents a Snapchat video from a creator."
https://digiday.com/?p=500242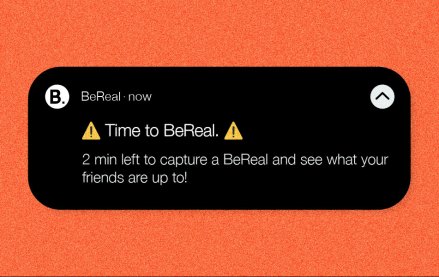 October 4, 2023 • 4 min read
•
•
BeReal launches its first global campaign, hoping to drum up buzz with users. Now, marketers are reconsidering the app.
October 4, 2023 • 7 min read
•
•
There are still those who believe that AR has a place in the marketing funnel, however big or small right now.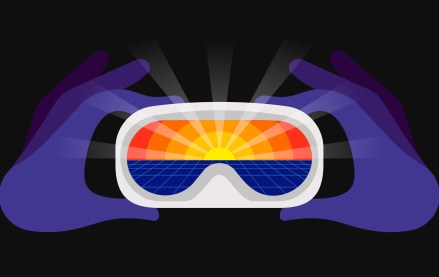 October 4, 2023 • 3 min read
•
•
With Pokémon Go revenues falling year-over-year, Niantic, its developer, is looking beyond its popular augmented reality game to generate profits.